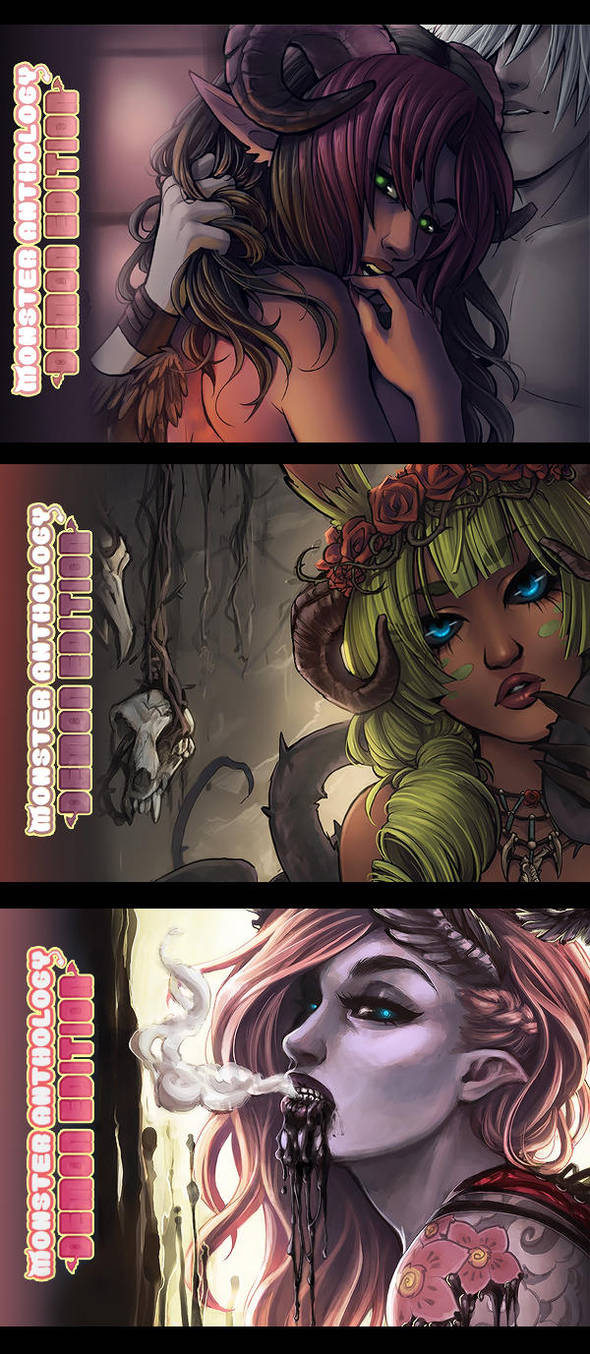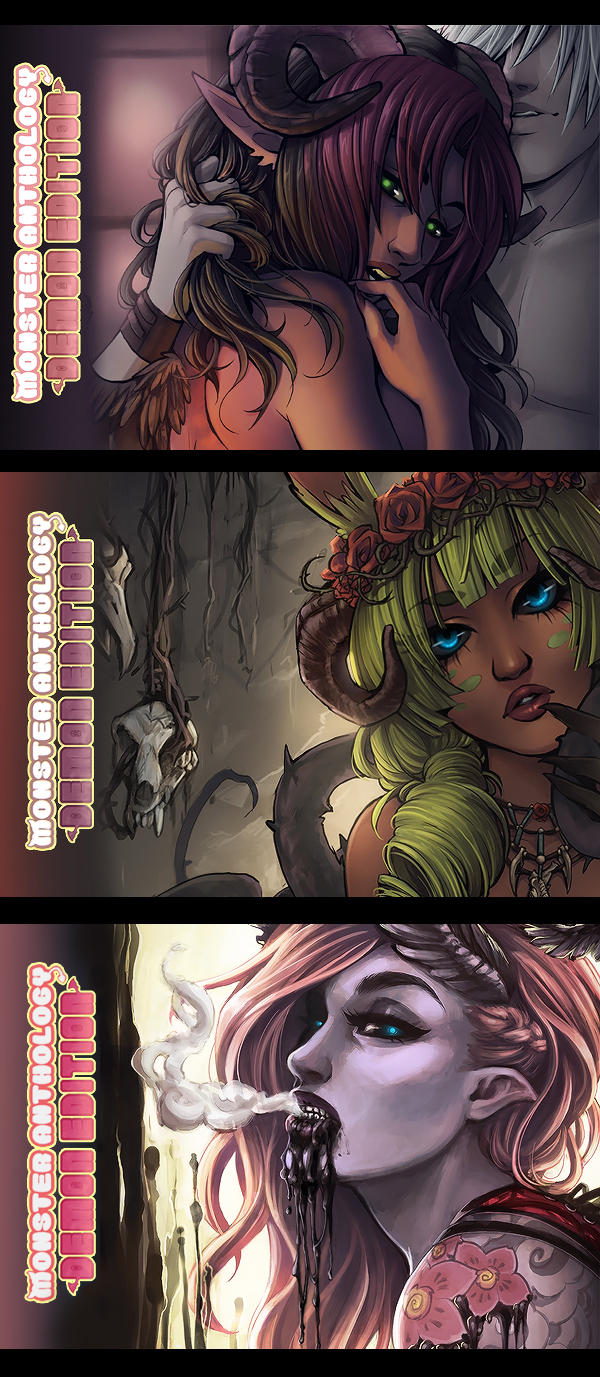 Watch
[edit: finished the 3rd pic]
Figured I ought to post about this here! I'm going to be in the Monster Anthology: Demon Edition book. There are two versions, a SFW version and a NSFW version -- each have separate artwork from the other, so there is no overlap! If you missed the kickstarter, you can still preorder the books in PDF & Print form at
storenvy!
My work will be in the
SFW book
, but I think both copies [if you are old enough] are worth looking into! You can find a list of the artists in each book on the
kickstarter page!
Characters pictured:
1 - Rylie & Kou from
dream*scar
2 - Penelope [an OC]
3 - Ink&Tar demon [new for this picture, not named]

I wonder what kind those demons are.
Reply

Reply

I hard core love the vix and kou pairing.... BUT THAT PICTURE!!! I can't even see the whole thing but you have converted me to Ry and Kou I think. ohgodwhy. Also that tar demon thing is amazing and i want the book just for that picture. wow!
Reply

Love the ink an tar demon
Reply

haha thank youuu...she actually ended up being my favourite @_@ i might have to keep her around~
Reply

Gorgeous!

~~I envy your skills

Reply

These are all so freaking beautiful.

Reply

God this looks so awesome.
Reply

I must say that Penelope (the middle one, right?) is absolutely gorgeous.
Reply