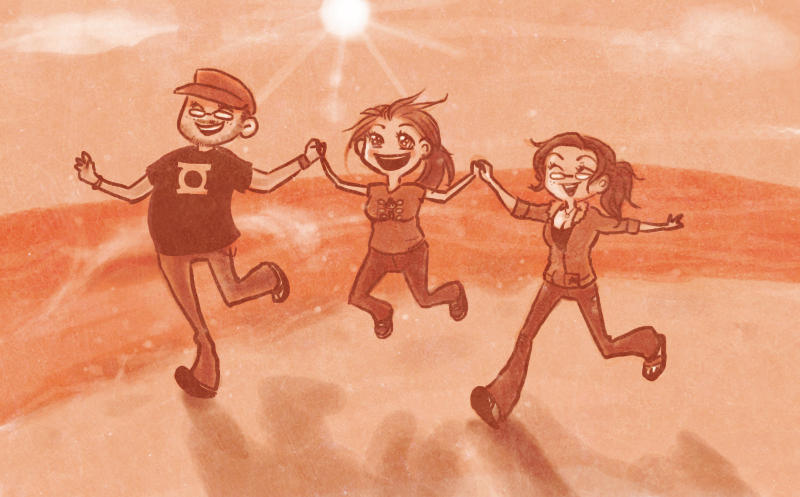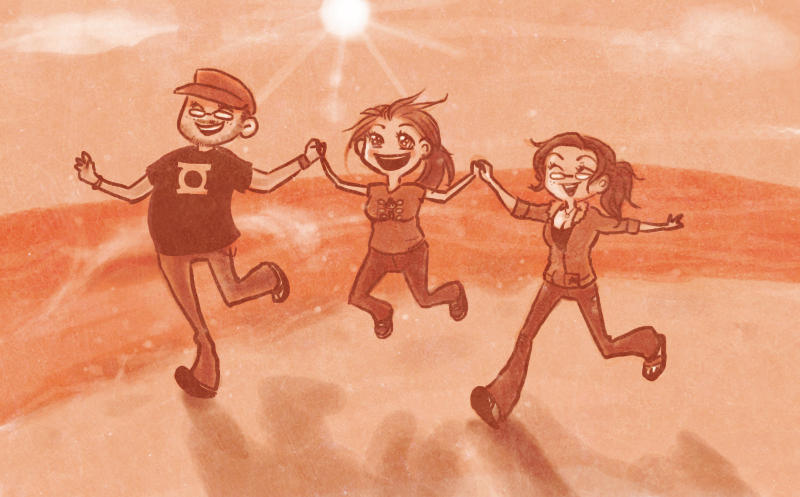 Watch
EDIT:
[link]
RL version. LOL
-----
This is actually not what happened, but what should have happened during our visit to the Santa Cruz Boardwalk yesterday.
Pictured here are Chris, Jeni, and myself. We kept thinking we should get a photo of ourselves skipping hand in hand down the beach, swinging Jeni [much shorter than us] between us xD We never did get around to it, so I drew it...
Instead of frolicking happily, our group of eight played the games, rode the rides, ate junk food and generally exhausted ourselves by walking back and forth across the place while doing so ...
For 8 whole hours...
My whole body still hurts.
8(

lol! this is cute!

I still have yet to go to Santa Cruz. me so jealous : (
Reply

Oh gosh it was ridiculously fun :] I was surprised,
didn't expect so much of it. You really ought to try.
We got a very cheap ticket-package from cost co. I
dunno if they are always there but they definitely
made it easier. Discounted things and gave us a lot
of free passes thru some of the pay only attractions =]
Reply

Reply

haha thats cute looking

glad you had fun! i love the sparkly eyes on your friend in the middle haha.
Reply

Reply

At least you had fun

This is really cute!
Reply