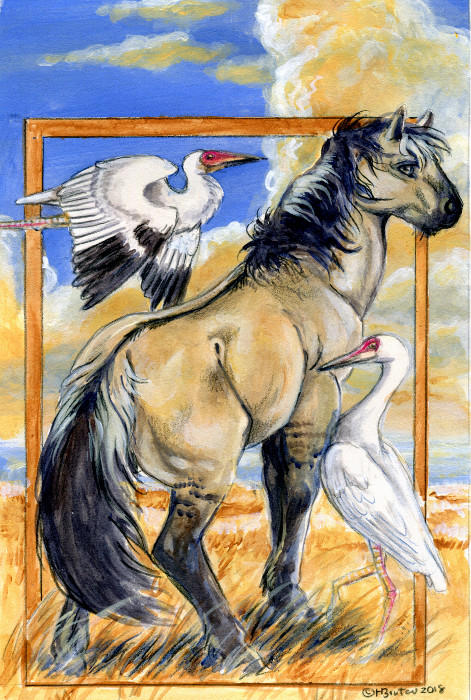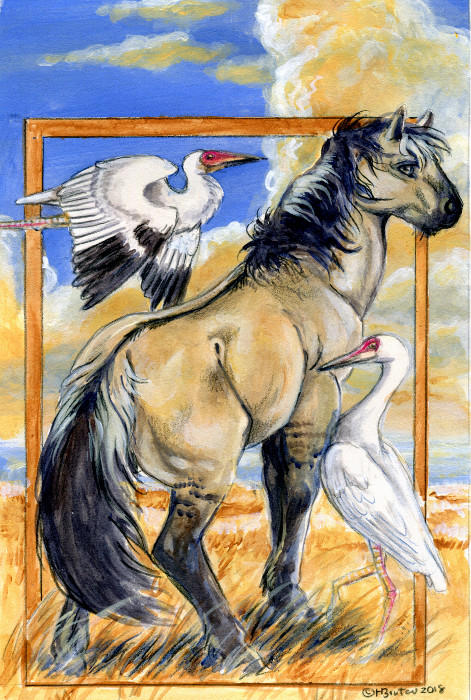 Watch
I'm working on my art for the extinction deck this week and just finished up the Tarpan today. The Tarpan is an extinct form of primitive horse from Russian. The birds in the pic are Russian Cranes who are now themselves endangered. Really enjoyed painting this one.
Here's the link to deck.
www.kickstarter.com/…/…
6x8 acrylic and coloured pencil on watercolour paper.