Slot 1:

Done!
Slot 2:

Done!
Slot 3:

Done!
Slot 4:

Done!
Slot 5:

Slot 6:

Payment:
Paypal only.
Through "goods and services", but
please don't include shipping address when sending
because these are digital goods that
won't
need shipping.
Prices:Prices are per each character.
Digital Category (with color + shades)

Digital Detailed Full Body
(exclusively for armors, very detailed outfits, many adornments) = $80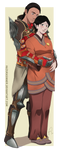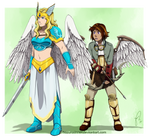 examples of detailed full body

Digital Full Body
= $66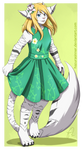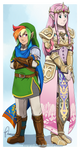 examples of full body

Digital Detailed Half Body
(exclusively for armors, very detailed outfits, many adornments) = $58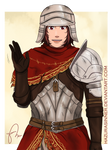 examples of detailed half body

Digital Half Body
= $45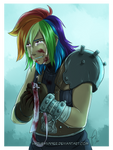 examples of colored half body

Digital Chibi/Ponies
(keep in mind that it can't be very detailed) (Ponies are included in this category) = $36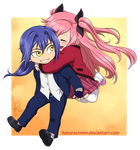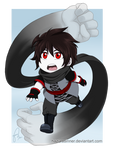 examples of colored chibis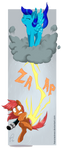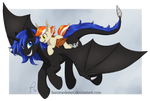 examples of colored ponies
Digital Category (Black/White and Gray tones)

Digital Black&White
= $44 (half body is $38)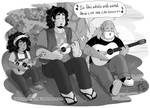 examples of B/W characters

Digital Chibi/ponies Black&White
(includes Ponies) = $24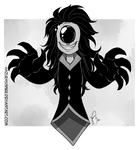 examples of B/W chibis/ponies

Extra stuff to put in the drawing, such as props and items (weapons will depend on the amount of detail) = $10 per each

Black&White and Colored Comics
= $100 (minimum page price)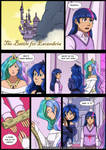 examples of Comics
• First things first;
keep in mind that comics take quite some time to be done.
They go through a process of storyboard to organize the panels, then the sketch; after that the outline and then painting, and finally the speech bubbles and text. So yeah, don't forget about this if you want to ask for a comic, ok?

• A comic is not an illustration so if you're planning to request a comic don't be afraid to talk details with me. I want to do an excellent work for my costumers, so communication is the best option for that end.
•
Prices will vary depending on the amount of characters, scenarios, panels, type of coloring, and also type of page (like 4Komas (4panels), common comic book page, etc).
---
Terms and Conditions:
DISCLAIMER: I don't take any responsibility for the use/misuse of the artwork that I have and will commission.

Please read the following if you are planning to commission me.
• The work I will illustrate is not for profit use, it's for personal use only!
• I will only start your order after receiving full payment.
• Animals, Humans, Anthro and Fan Art are acceptable. No Mecha please, I suck at it!
• If you don't have a reference for me to base on then please give me a
clear description
of your request. It makes my work much simpler.
• Suggestive or romantic situations are fine but
no porn
! I can draw Girl/Girl, Boy/Boy and Boy/Girl couples. Remember, keep it
pg-13
.
• No backgrounds.
• I will refuse commission requests if I am unable or uncomfortable with it.
• How long I take to finish the commission will vary depending on the time I have. I'll do my best to get them done as soon as possible. Please be patient!
• If your finished commission is not to your liking I will adjust it with a valid reason. I will always put my best into every commission so I will not refund the work I have already done.
Contact MeLeave a comment here when commissions are opened if you're interested and are ready to make the payment only
. After that I'll ask for you to note me your order through notes.
If you can't claim a slot, then please be patient until I finish the current ones. I'll open new slots soon as I can.
If you have any other questions, feel free to comment below.

~HazuraSinner~






My best friend and partner in chaos:



My Tumblr page:
hazurasinner.tumblr.com/