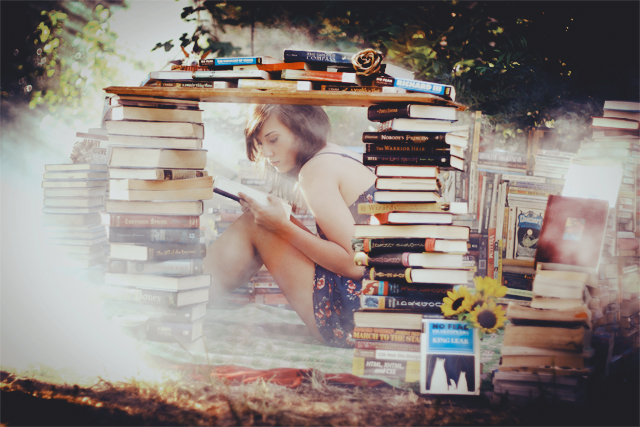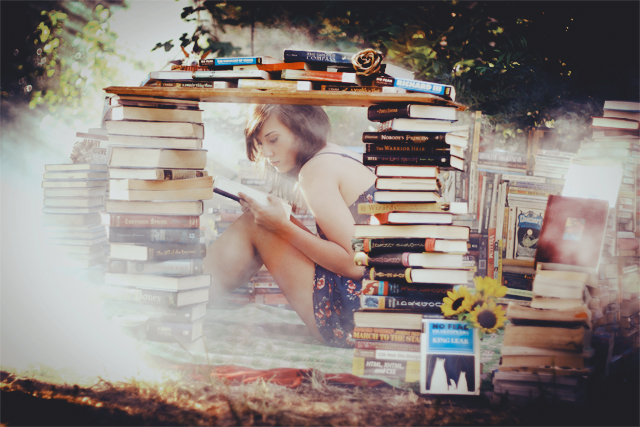 Watch
Four hours and nearly four hundred books later. Add a fog machine and a few flowers and you have my day. The fact that this fort made entirely of books was built of the books that my dad, sister, and I had lying around our house gives me hope. Consider this me, telling you to read more.
Daily Deviation
Given 2011-07-13
The suggester says; "Such detailed work is always a sight for sore eyes, its been a long day, but seeing that art still thrives in the minds of today's youth brings a smile to my face. and I hope the dedication shown in this shot makes you smile as well."
With the internet so prominent, it seems sometimes books are a thing of the past since you can read them on your computer as well - it was a nice surprise to see so many of them in one place!
Read to Know We Are Not Alone
by ~
haytraveler
(
Suggested by ShadyBlues and Featured by pullingcandy
)