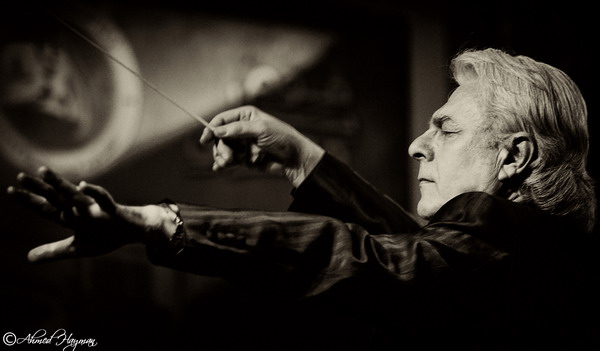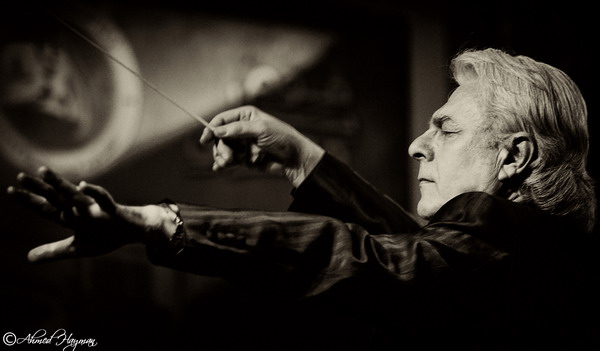 Watch
Selim Sahab was born in Palestine in 1941 is now a citizen of Egypt.


Maestro / Selim Sahab obtained a Bachelor of Choral Conducting in the 1971 from Institute of Jensen . and in 1976 obtained a diploma in Conducting Symphony Orchestra, from the Moscow Tchaikovsky Conservatory in Moscow. He established the Beirut Arab Music Ensemble in Lebanon for Arabic Music in 1980 , performed in Damascus ,Amman, Tunis , Paris and London.

During the period between 1980-1988 Selim Sahab has become a leader of a choir of American University of Beirut and between 1987/1988,he became the professor Musical Notation and Skills and Music Theory at American University of Beirut.

During the period between 1998-1990 he became professor of the history of Arabic music and theory at the Higher Institute of Arab Music in Cairo.

In the period 1989-1990 founded with Dr.Ratiba El-Hefny the National Arab Music Ensemble in Cairo Opera.

National Arab Music Ensemble conducted by Selim Sahab won the gold medal and as a conductor he won the silver medal at the international Babel music festival of Babel 1989.

The Orchestra performed in Carthage Festival in Tunis, the National Day of the independence of Kuwait (March 1990). Also he founded the Cairo Opera Children Choir , which consists of 200 children .

Maestro / Selim Sahab is the Artistic Director at Cairo Opera House.
Daily Deviation
Given 2009-06-12
Maestro Selim Sahab
by ~
Haymanicss
- "I like how the light makes his face the most prominent feature in the photo, and I love the look of pure concentration and involvement on his face - it's only him and the symphony." - words by suggester
[Photojournalism > Concerts & Musicians]
(
Suggested by

xSassyLassyx

and Featured by Helewidis
)