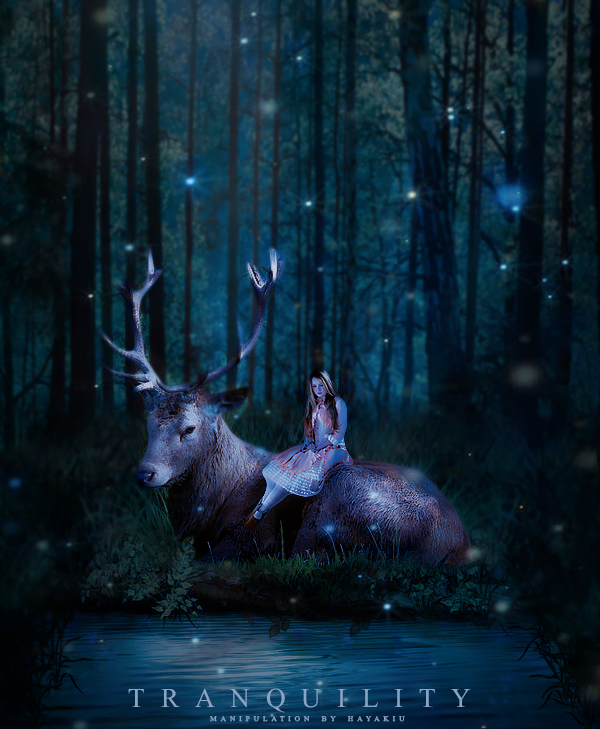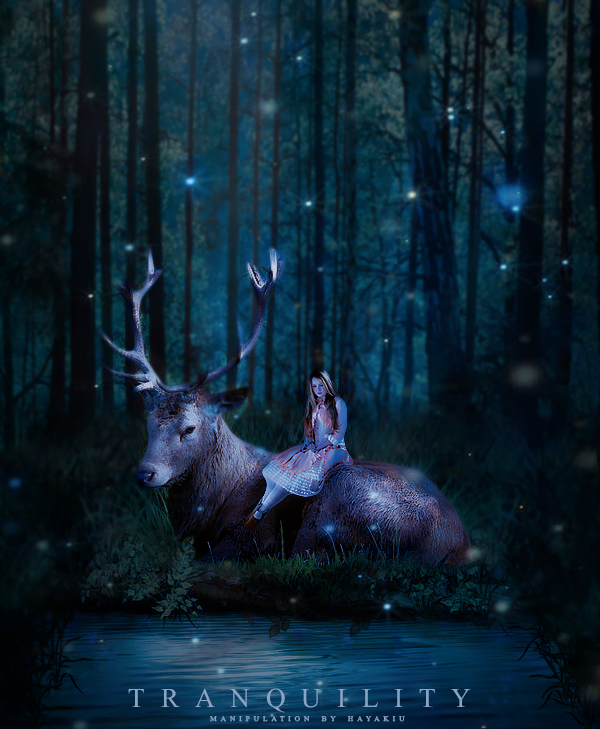 Watch
the stag, the king of the forest; a protector of all creatures
created for the Animal Spirit Guide Contest at

and

if you wish to enter, you can find the contest
here!
---
Credit
Model:
www.deviantart.com/ann-emerald…
Background:
www.deviantart.com/irinama/art…
Deer:
www.deviantart.com/sassy-stock…
all other filters, painting and overlays created by me

Reply

This is so serene and completely tranquil.... such a sense of peace. This is a gorgeous work! I love the water, the lighting on the deer and the girl, the forest... the title is perfect for it!!! Could you please write this in the description? "Created for the Animal Spirit Guide Contest at

and


Animal Spirit Guide Contest, 2 weeks left!The Animal Spirit Guide contest!!! It is running now, October 15 to November 30, 2018.
This must be a new work, created for this contest, so if you have one in the works that your unbridled muse is flying with, wait to submit it until the contest starts. Make sure you are a member of this :iconcrphotomanipulation: group, head into the gallery and look for the advanced, intermediate or beginner folders and enter your wonderful works there.

Requirement: This challenge is about the relationship between a person and their spirit guide and how that relationship is expressed is a very important part of this challenge. Just putting two beings together doesn't qualify and it must show a/the person with their personal animal spirit guide in a relationship with each other the best way you can and how you feel inspired to.
I realize that many may already know, while others have no idea what an Animal Spirit Guide is. Unfortunately I am only
" Thank you! I love the magical fireflies too and feel like I could just fall asleep here. What does the deer mean to you or to the subject of the work? What is their relationship like? I would love to learn more about your beautiful creation and your inspiration behind it.

Reply