Bulbasaur icon by








:thumb355938517:




:thumb289248999::thumb659274760::thumb659274473:



:thumb119311617:









:thumb288120357:

CESARE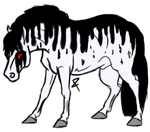 FAMILY
Sisters:


Big Brother Best Friend Forever:

I love you I love you I love you. should've said it sooner
Other brothers:

"All the world will be your enemy, Prince with a Thousand Enemies, and whenever they catch you, they will kill you. But first they must catch you, digger, listener, runner, prince with the swift warning. Be cunning and full of tricks and your people shall never be destroyed."
― Richard Adams, Watership Down
True friendship can afford true knowledge. It does not depend on darkness and ignorance.
Henry David Thoreau

"A film, a piece of theatre, a piece of music, or a book can make a difference. It can change the world." Alan Rickman