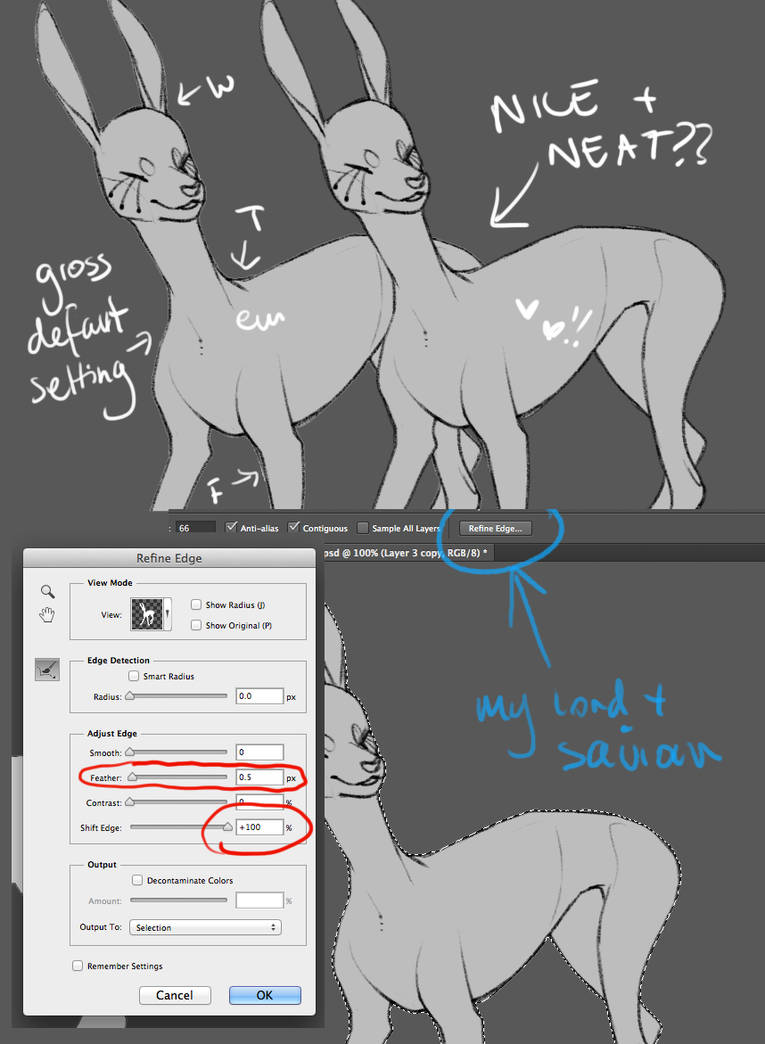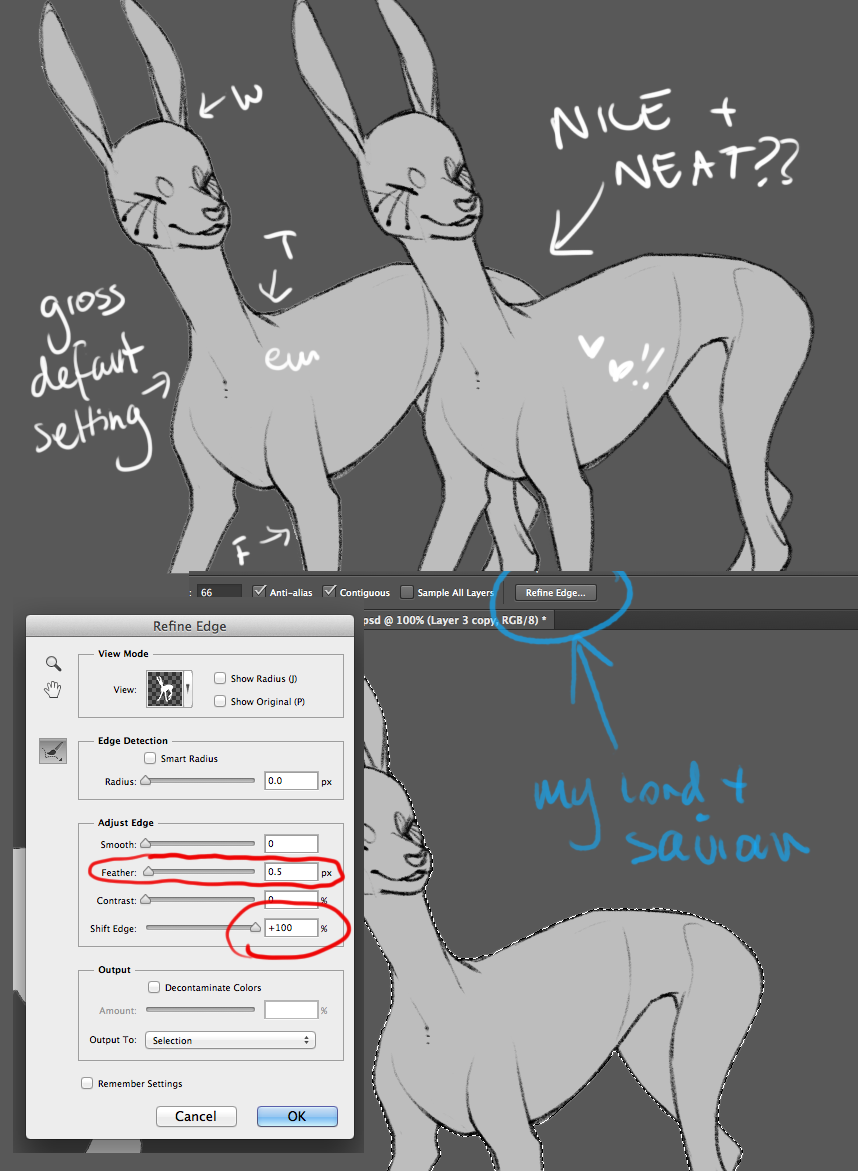 Watch
okay, i use the stumpy pencil tool and a variety of other textured brushes to ink, but the magic wand tool in Photoshop is really not as clever as the one in SAI. if you've noticed that magic wanding textured lineart in PS does not work out too well and leaves a gross fuzzy outline of base colour no matter how high the tolerance is, try this with the refine edge option!
this was designed to help people who use my fuzzy bases, but can be applied pretty widely.

thank you so much for this it really does add a flare to sketches and compliments all that negative and positive space. truly helpful!
Reply

;_; where has this been all my life?
Reply

This also helps me with other brushes. Now I need computer art to learn to paint on it.
Reply

I love you this has saved my life thank
Reply