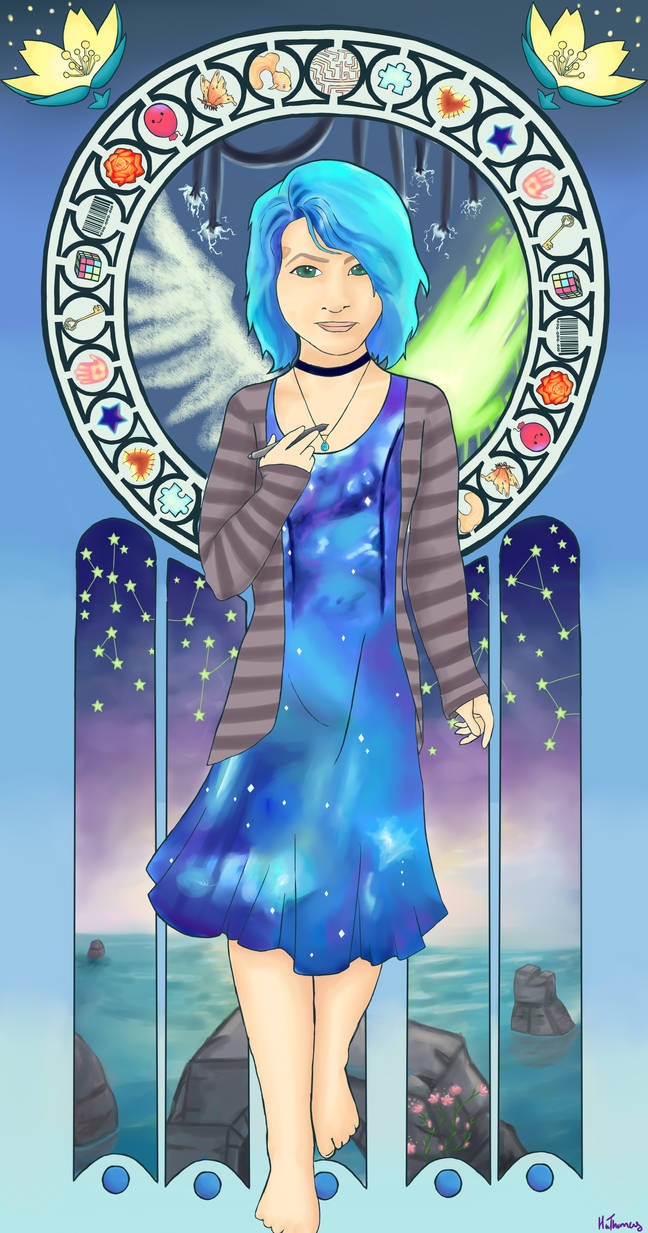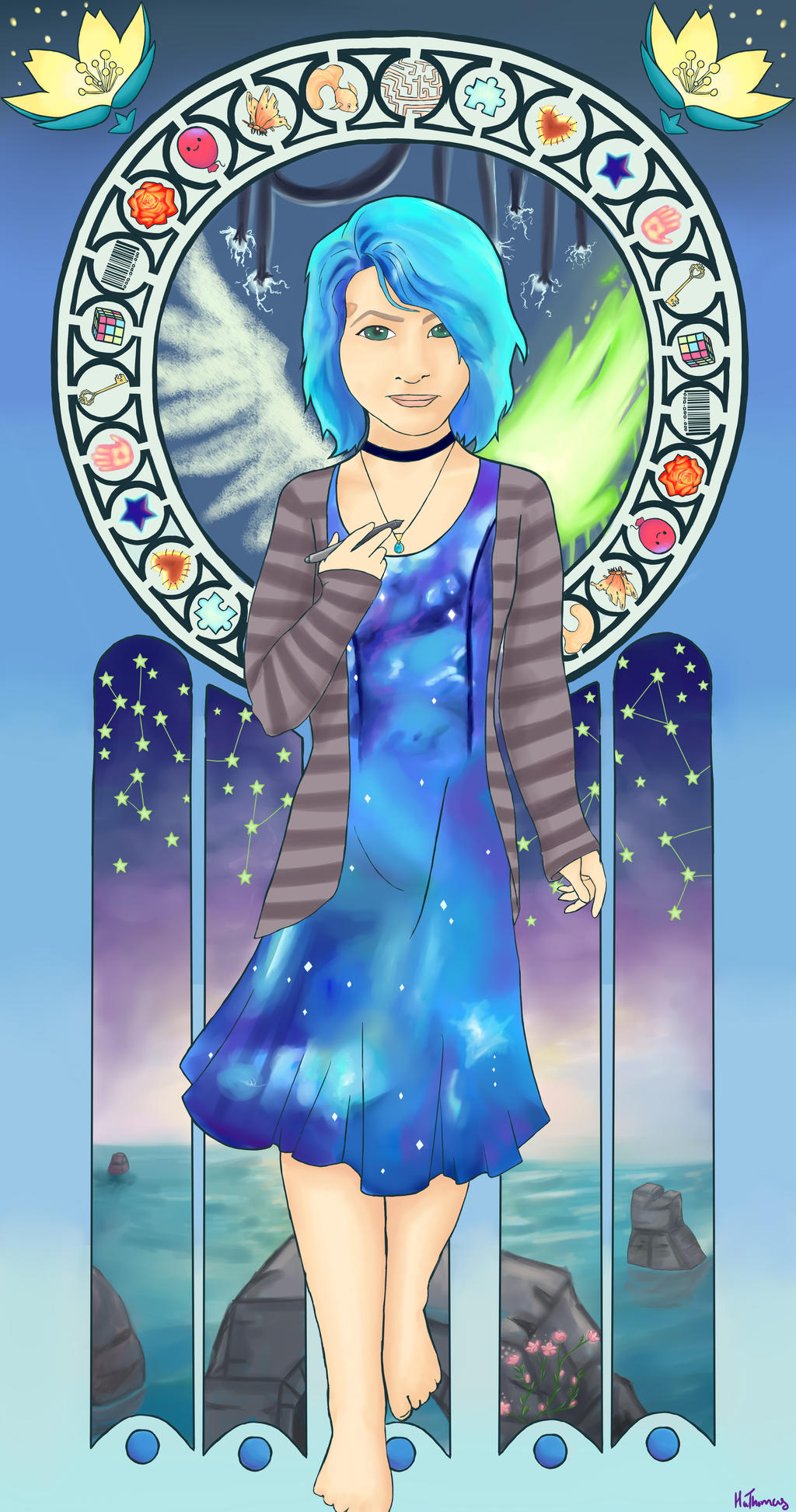 Watch
Another year, another birthday piece for Miss Blue

. I'm so sorry it's so late again this year, but we've just bought a flat and we've been spending all our time there so I've ended up spending like 20 mins at a time on it most of the time. But i think it was worth it this year

So a weird thing happened with this one. I knew I wanted to do something for Miss Blue, because it's become a yearly tradition now. But I was a bit stuck over what to draw. I suddenly thought of the style of Art Nouveau, since it has a lot of scope for fitting in a lot, what with the circles. So I found a picture that I liked for the pose and general set up:
bryannachapeskie.files.wordpre…
I carried on drawing, using this as a general pose and style reference... only to later find this:
orig09.deviantart.net/1019/f/2…
So... yeah. I accidentally drew Miss Blue into a piece of artwork she owns as a dress. I have a feeling it's going to be liked.
Anyway, I've managed to cram 18 different references to her artwork. You may have to click to see it all, I ended up going into insane detail on this haha.

I hope I told you on facebook how much I adore this! - if not - I LOVE IT!!




Your art nouveau influence works so well with your concept - very cleverly to use all those background circles as motifs. love how you've got the two different wings going on as well :angel:
And wow how you've improved! Have you been doing a lot of drawing recently?
Reply

You did, thank you and thank you for even more lovely words.
I decided on the design before I sawait a photo of you in the art nouveau dress, and I had already started using that specific artwork as a pose reference, which was a weird coincidence.
I always love finding new ways to incorporate a many aspects of your artworks in. Your art has always not only inspired me but helped me with emotionally difficult times.
I haven't had as much time to draw as much as I would like. Me and jak have bought a flat! So we've been busy decorating and sorting that out but I've been trying to draw whenot ever I can and try and challenge myself however I can think of.
I'm so glad that you like this, I really wanted to do something nice for you to try and cheer you up, ano i tried to really push myself to do better because it was for you

Reply

Wow i really love this! this is so great!! i love all the detail in it it's soo good i know Blue will adore this!!
Reply

Thank you so much, I'm sorry it took me a while to reply to you. I'm so glad that you like this so much, I must admit I'm pretty pleased with how it turned out. I tried to get as much detail into the image as I could, and I'm pleased that I managed so much without it becoming cluttered or too busy. Loving the art style, cos it lends itself to that so well, haha.
Thank you you for your lovely comment, it means a lot to me

Reply

No worries, it's a great piece! glad you are too

I think you managed it spot on great job!
glad it does i just say what i say and think

Reply