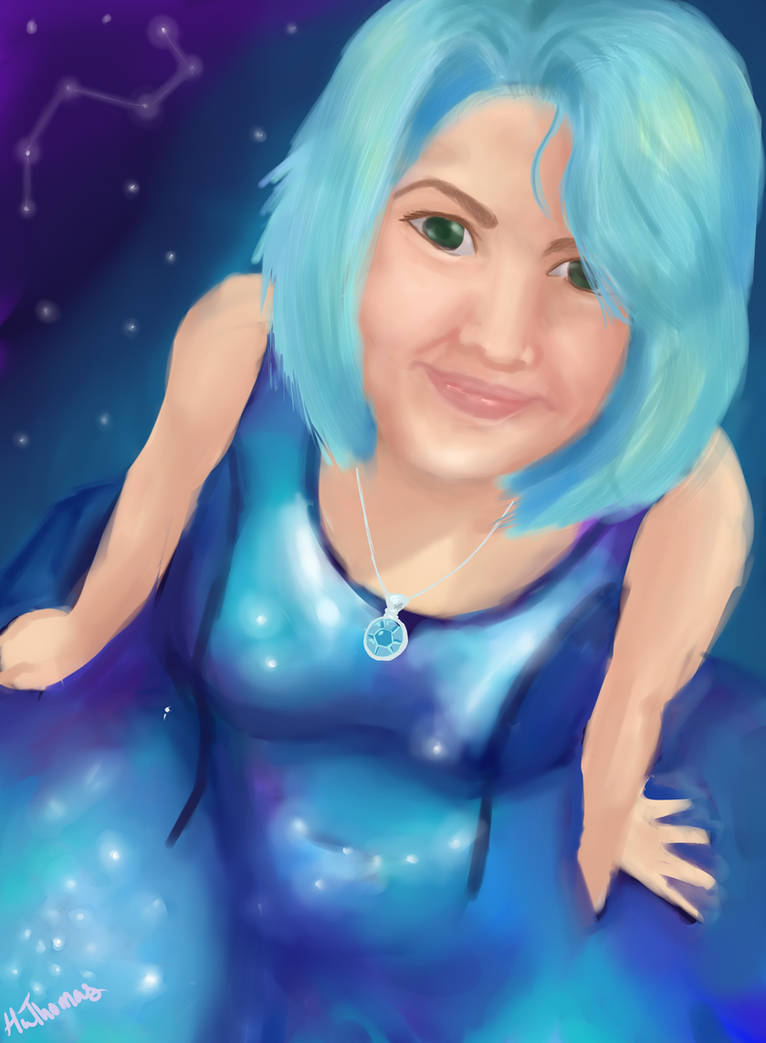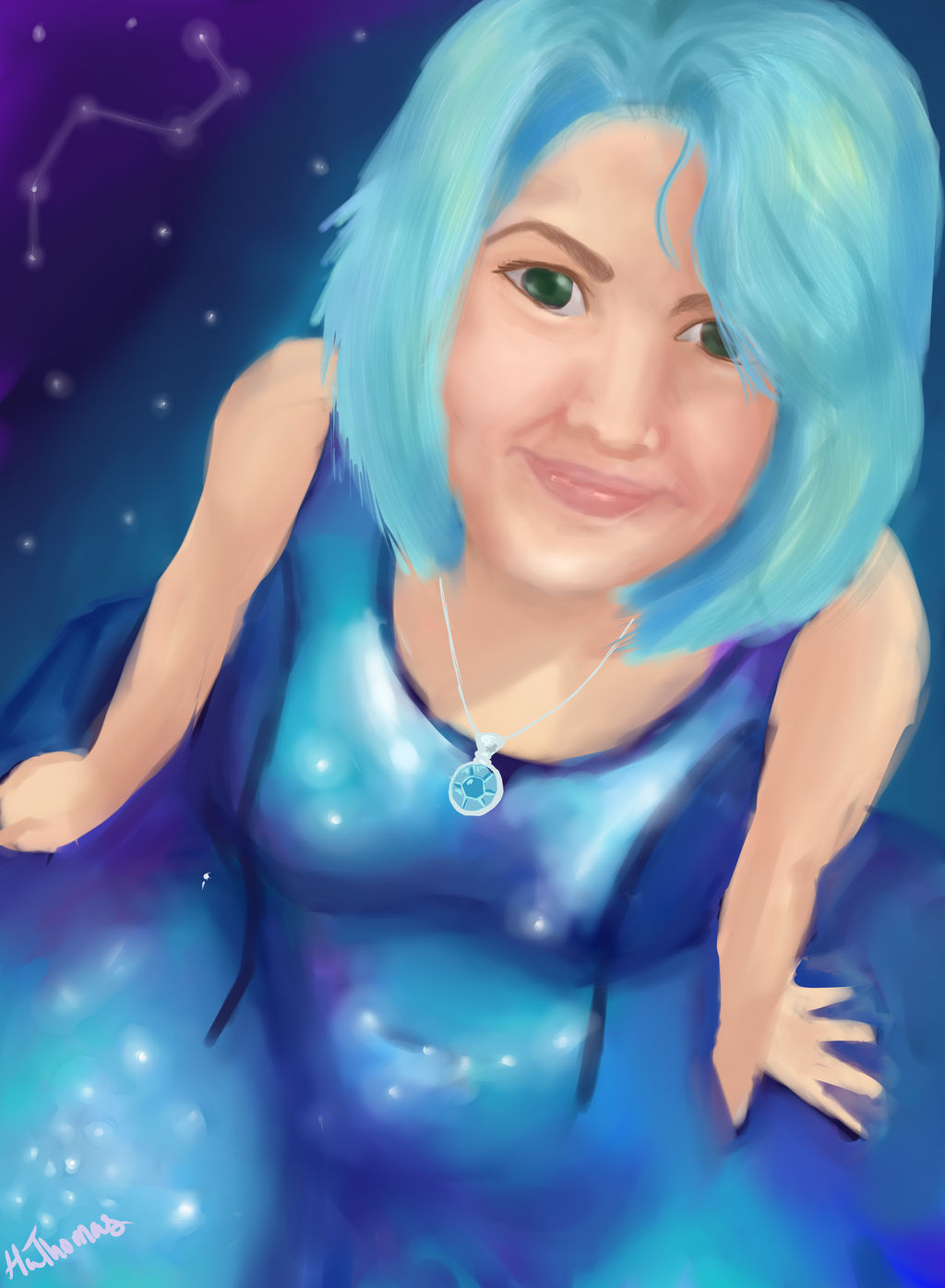 Watch
For the lovely Miss Blue. I finished this about a week or two ago but I was waiting to give this to

as a present at a con but I would rather give it to her now and let her know I'm thinking of her.
It isn't perfect. It's stuck, I think, in uncanny valley, but I tried really really hard to show your energy, your smile and your just wonderfulness. Also you have gorgeous taste in dresses

I wanted most of all to give back to you, Miss Blue. Your art

Aw Holly! You surprise and astound me again!



Thanks for all your support - now and forever! Can't wait to see you again this year - London MCM?
I don't think this is uncanny-valley, it's certainly realistic, but not at all creepy! The blues really compliment and other - and I see my birthmark! XD
you've got my necklace just perfect - wish my hair was really that neat though

hehe
How are things for you at the moment sweetie?

Reply

I'm so glad you like it, I just wanted to do something nice for you

I always like doing art work for you, since your artwork has always meant a lot to me, and you're one of my favourite people so I like giving you presents.
Thank you, I couldn't get it as perfect as I would have liked but I'm still pretty proud of it. I'm still not quite used to drawing people realistically. Have to work on that. And your hair always looks lovely haha, especially your new hair cut.
Things are pretty damn good at the moment, aside from me having a shit day at work

. Me and Jak are buying a flat at the moment, so that's fun but scary, and I'm seeing lots of friends this weekend.
And I'm not going to be at London mcm, but I will be at Manchester expo if you're going? I hope I get to see you there, I've missed you lots and lots

how about you Miss Blue?

Reply

Wow this is awesome!! I'm such Miss Blue will love it!

Reply