i pretty much abandoned devianart im sorry~ check out my instagram if you want its @ jikook1e !




enjoy some random naruto gifs bc i can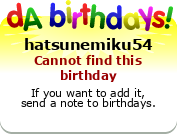 Favourite TV Shows
FUllmetal Alchemist regular and Brotherhood Adventure tIME //and alot of aninme// uhm regular show. and cartoon network all of it
Favourite Bands / Musical Artists
Hatsune Miku, OneRepublic, Say Anything, One Direction, Avril Lavigne , IMAGINE DRAGONS, broadway Aradia, BroadwaY KARKAT, Kylee Henke and adjcdhsja
Favourite Books
Manga. anyyhing ive read alot. FMA,NARUTO, Ouran Highschool host club, Lucky star light novels, Ultra Maniac, Bleach ,Enmusu,Kingdom Hearts and again a whole lots more HARRY POTTER, TWILIGHT ANDAND PERKS OF BEING A WALLFLOWER, percy jackson.
Favourite Writers
Hiromi Arakawa, Bisco Hatori, Shiro Amano.
Favourite Games
SBURB SGRUB, SCARY GAMEZ ,Kingdom Hearts games, FinAl Fantasy games
Favourite Gaming Platform
PS2, Xbox 360, PSP, 3DS,DS.
Tools of the Trade
???????????????