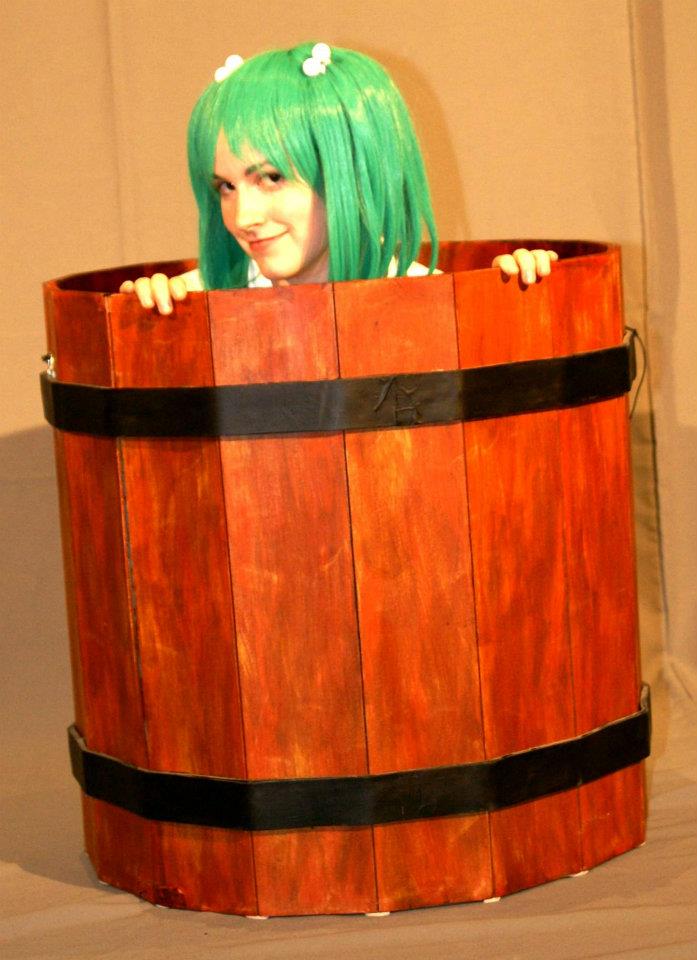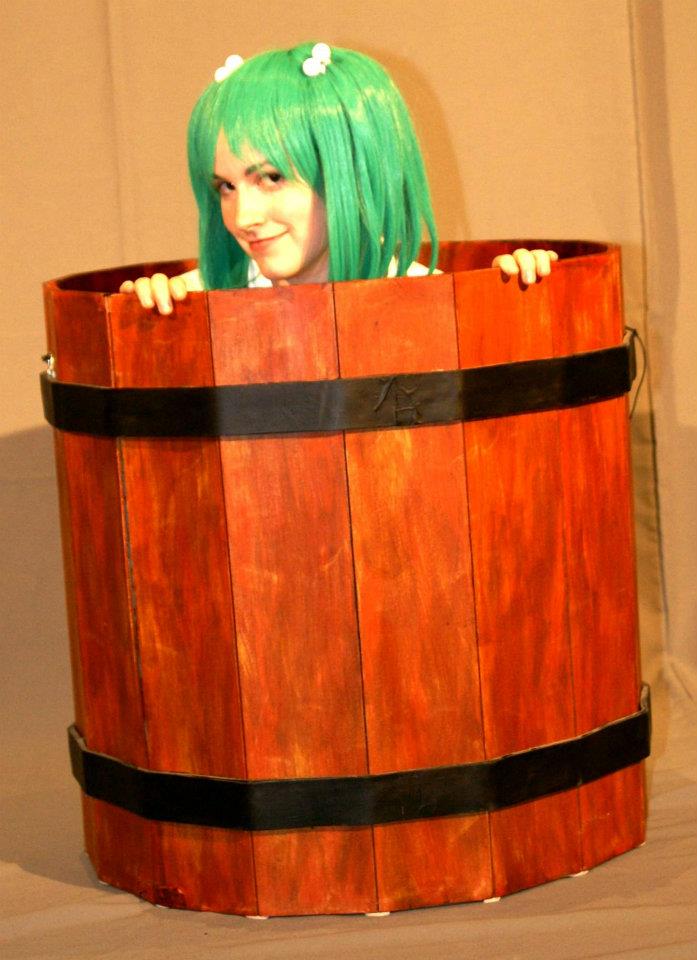 Watch
Thanks to Alex Kung for this green room photo of Kisume! I believe this was before I went on stage because the wig doesn't look too messed up yet. I ended up winning cleanest construction in the Journeyman division! (I made a Kimono styled top with traditional Obi which you never see because of the AWESOME bucket!)

A little bit about the bucket: The bucket is made from Foamcore board, staples, glue and duct tape. I scored the bored to get it to curve and cut smaller pieces to be the rungs. There is a wire handle. I painted it with a technique that uses two kitchen sponges to achieve the wood grain look

For those who do not know Kisume is a character from Touhou.