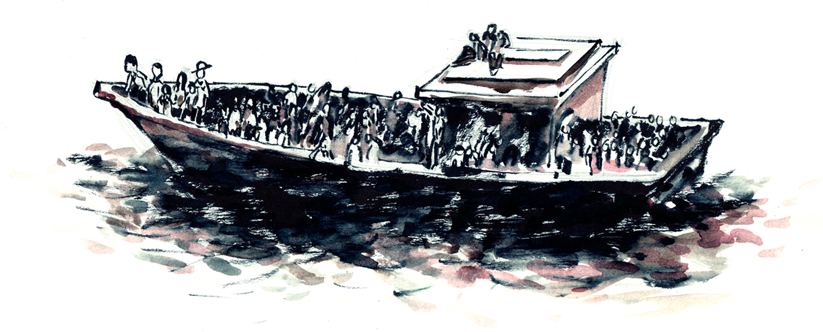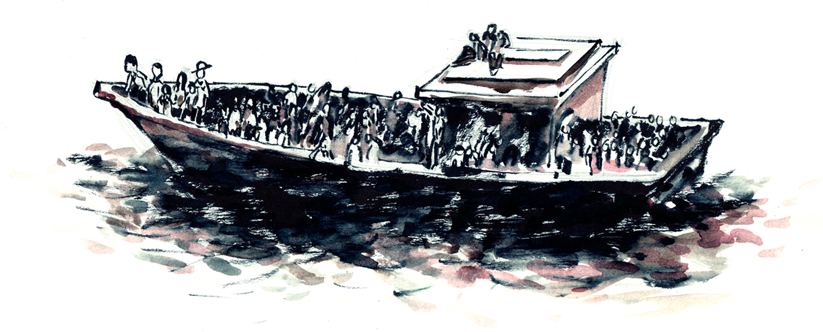 i knew a young man named tuan. i worked with him at a screen print factory where i first lived when i moved to texas. he told me how he and his family swam for a long time when he was a child just to get to a boat . i saw your comic. for a second i thought you were him. he told me many things as we worked these machines in a factory 6 days a week 4:45 am to 6 or 7PM which was impossible to keep up the quota because the factory was 8 or more years behind the jobs they had taken.
he & i were the only ones to run these particular machines. this was 1994 or 1995. i was hoping you were him - for it would mean he was doing well.
as it turns out- you are doing well. these are beautiful. your comics are cool.
thredd [ramsie shick]
Reply

Wow. That has to be the coolest comment I have ever gotten for my work. Thank you. I wish I could give you news of Tuan. I cannot speak for him, but the idea that my work made you remember someone you wish to hear about, and that the story of Viet immigrants is slowly being spread, really touches me. As a Canadian of Viet descent, who's only starting to learn about and accept/embrace my background, I don't know what to say but I really appreciate the little story you've just shared with me. Thank you again.

DVH
Reply