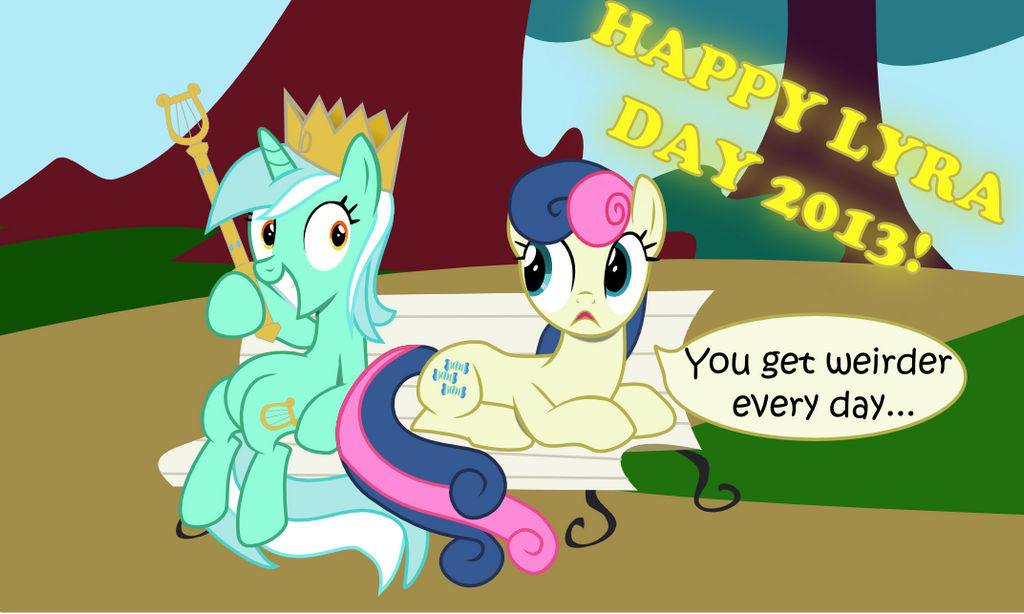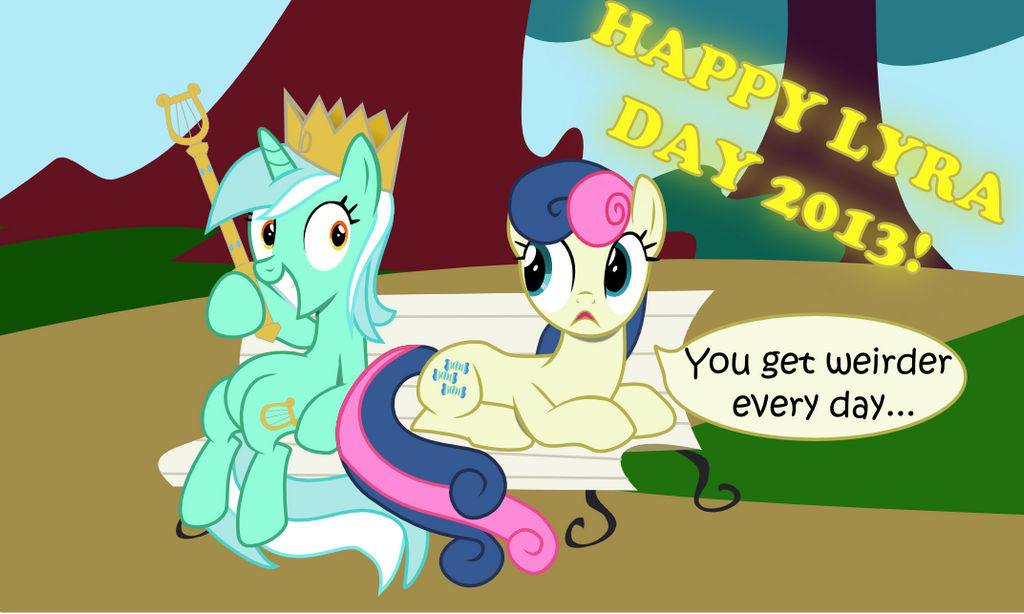 Watch


On this day—11th June—one year ago,

and I created a holiday for ourselves: Lyra Day. A day dedicated to the appreciation of everybody's favourite green-tinted unicorn! We're still not entirely sure how you can go about appreciating her, but you can start by listening to
this glorious music
, I guess.
If that isn't a reason to make yourself a lyre-themed scepter and crown out of cardboard, I don't know what is.
So, I wish all of you a very happy day, on this, the 2nd annual Lyra Day!