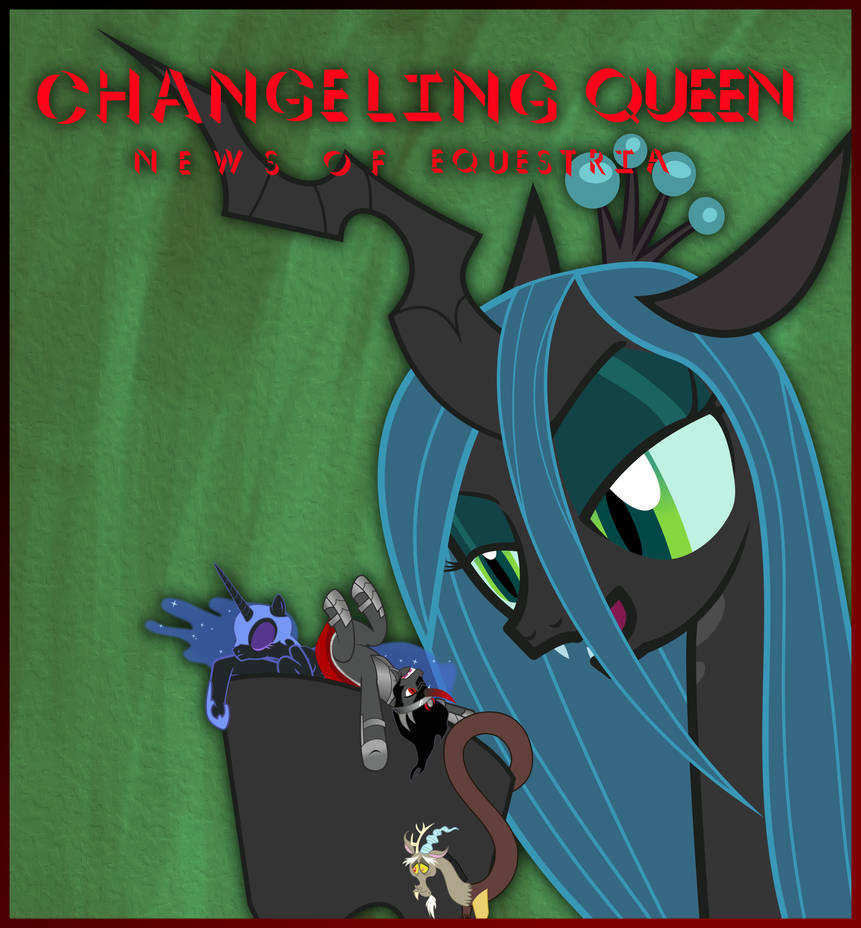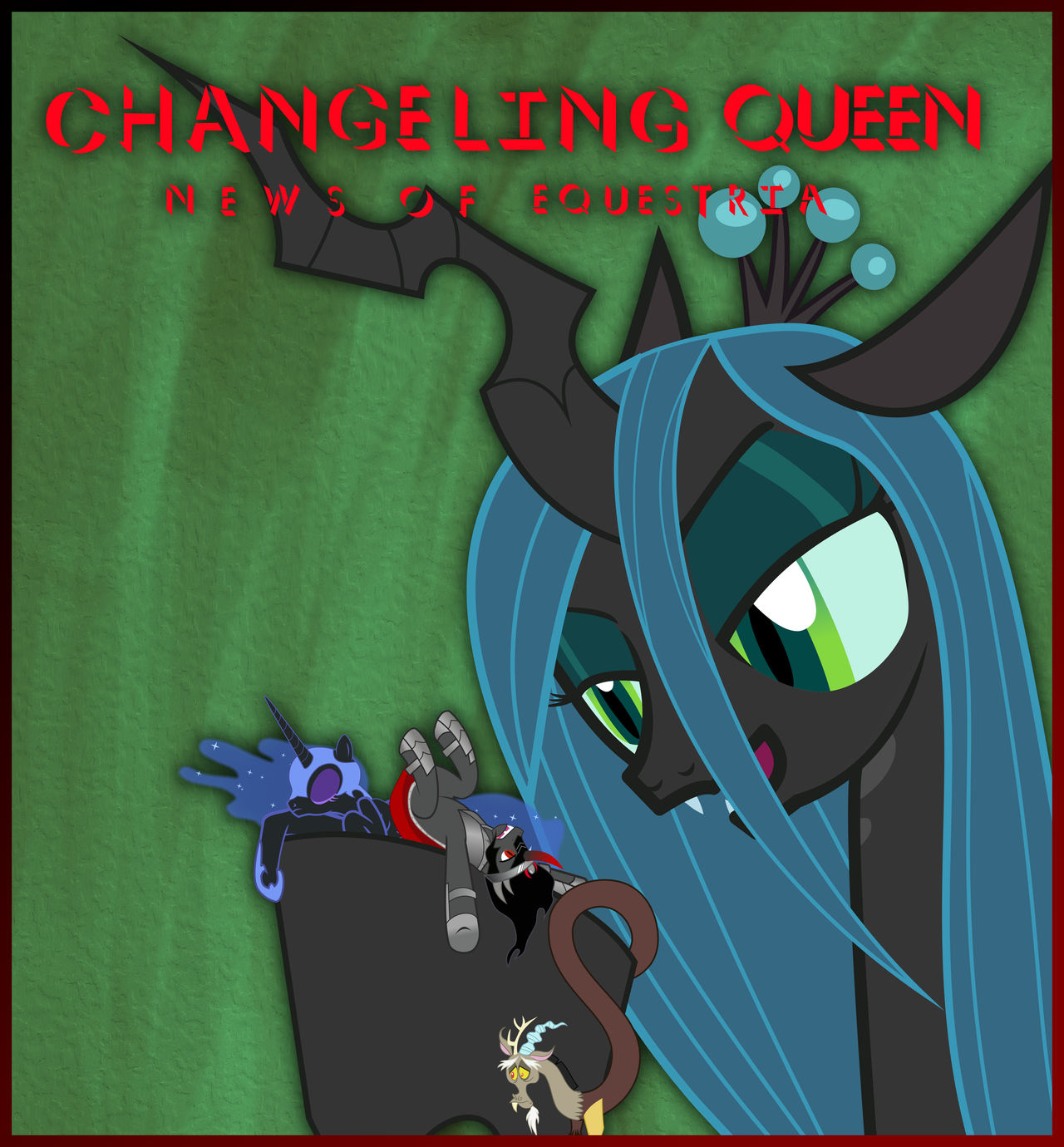 Remember this? One of the things we did for our entry into the WeLoveFine shirt design competition from last year?
Ahh... THIS one.
This is, to be quite honest, the best thing I think this group ever made.

and

took my idea of recreating
a Queen album
with the MLP villains, and made it friggin' beautiful.
And the puns in the title? CHANGELING Queen? News of EQUESTRIA? Priceless.
I ruddy love this thing. I really, really do. I might even get it on a t-shirt myself at some point.
IF ONLY I COULD HAVE DONE IT THROUGH WELOVEFINE OH WELL