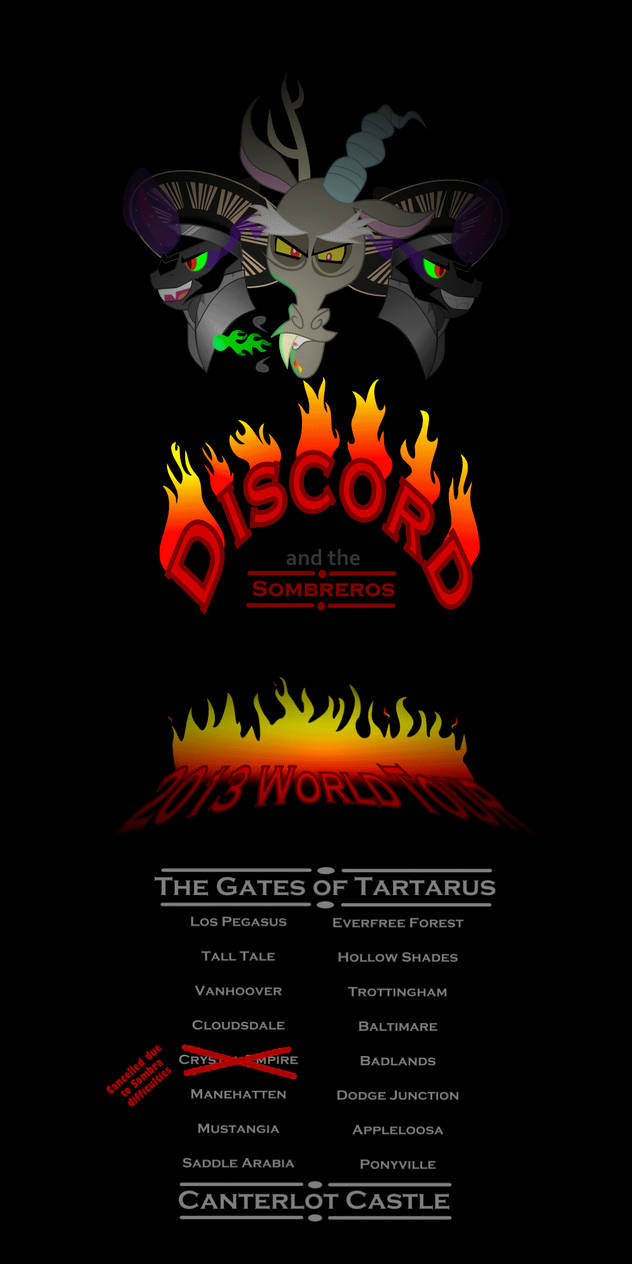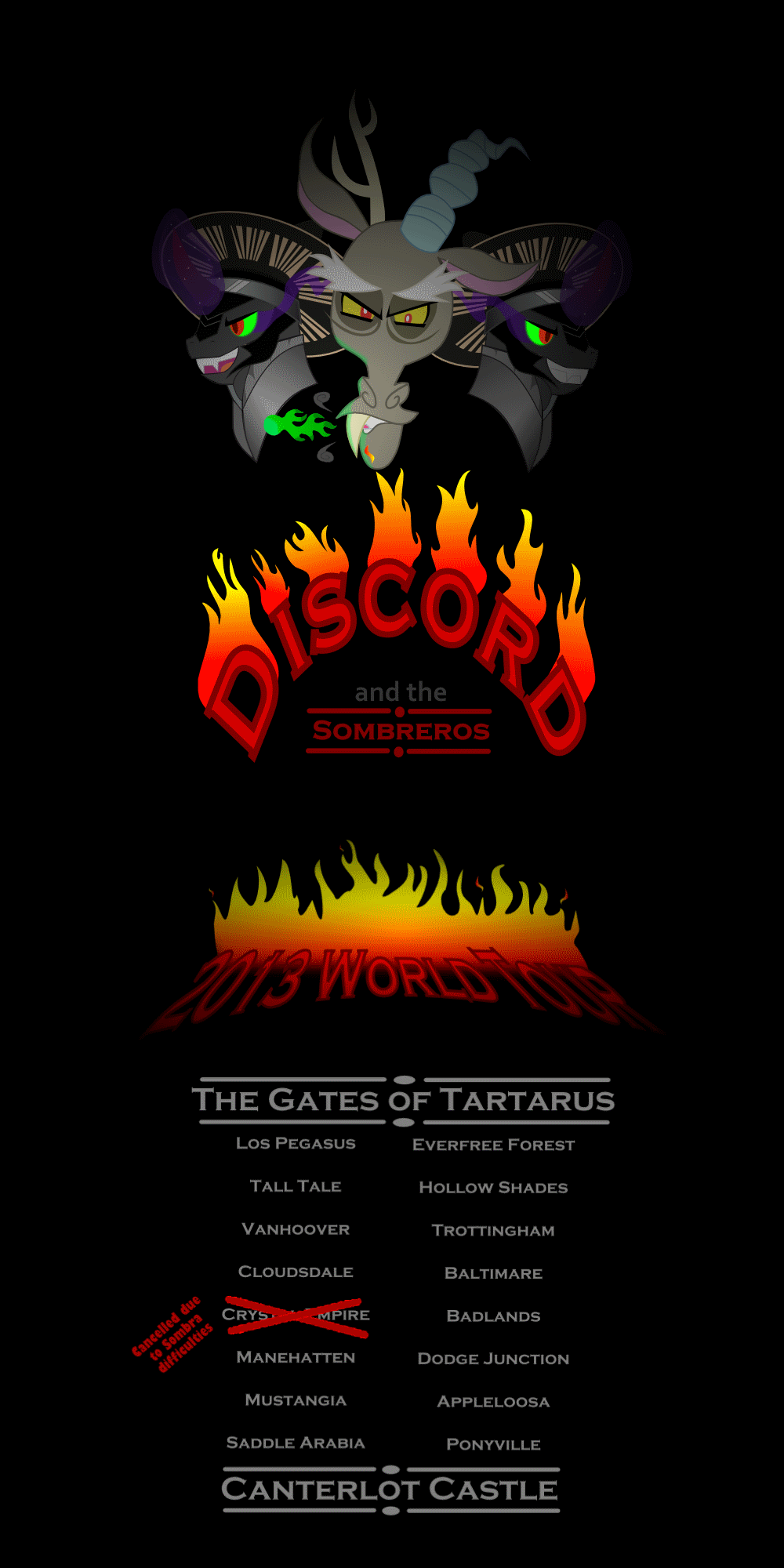 Another bit of tat I found floating around our collective Dropbox file.
Back when we entered that WeLoveFine shirt competition last year, the plan was to try and make a 'shop' thing there regardless of whether we won or not, and get T-shirt/poster designs on there in case anybody was interested. This was one of them; it's based on a comic I wrote where Discord and four Sombras recreate
a certain scene from Star Trek
.
Sadly, that didn't really pan out; just after that competition, WeLoveFine changed their policy, and were no longer accepting applications to set up 'shops' on their site. After that, our interest in the whole thing sort of dwindled away, and then people got super busy and couldn't even make comics any more.
So now it's here for you to look at and stuff, I guess.