★ Accept Points

/ Paypal / Buy me a Coffee
★ visit my art

gallery
Update 15.7.2022
★ Commission List ★
---
Color Sketch
Slot



---
♦ Chibi / SD commission ♦
Headshot : $13

1 character per image only
+ Add Detail background

Full body : $20
+Add 1 Character +$17


work size
:
1240x1754 pixels 300 dpi. file .jpg

+ Add Detail background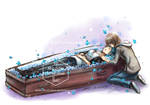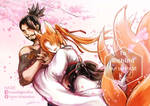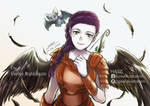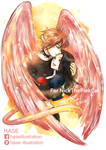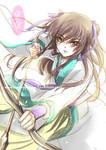 work size : 1240x1754 pixels 300 dpi. file .jpg
Half-body :
$40 per character
+Add 1 Character :
+$30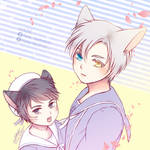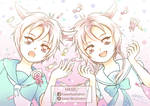 Full body :
$55 (5500

)
+Add 1 Character :
+$45 (4500

)
+Add 1 Baby 0-3 years :
+$15
+ Add Detail background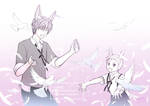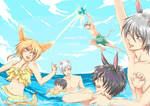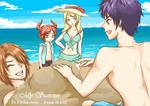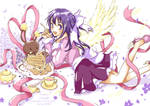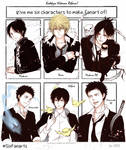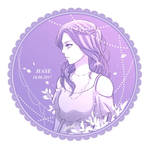 ---


★ DETAIL BACKGROUND ★
If it has many objects, animal or weapon, it'll be the detail background or one character (Main Character)

e.g. Many glitter or Flower petal / (little) animal / (little) weapon / Wing or Tail / Detailed Costume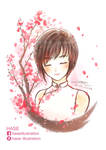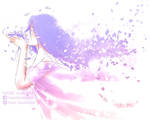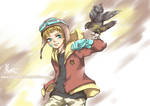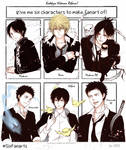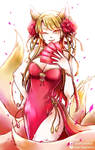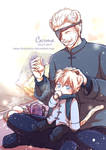 $5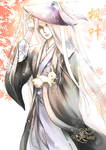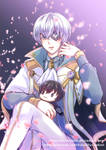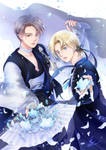 $10
Gallery ▶ Detailed BG
: +$10-15 (1000-1500

)
e.g. Sky / Giant Animal / Weapon (Not full bg)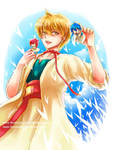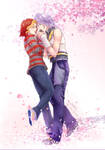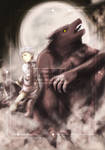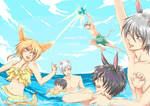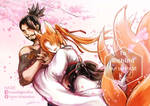 $10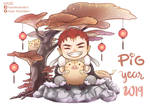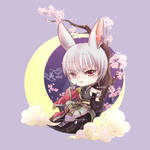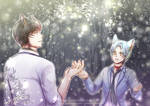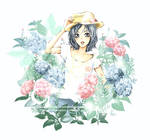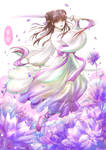 $15
e.g. A lot of detail / room / landscape / etc.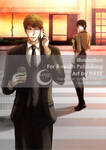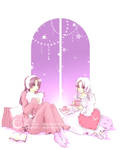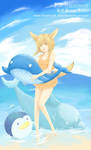 $15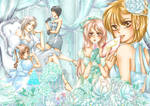 $20
✅ Fanart
I do fanart but it's not your character.


Please don't use for commercial. It's for personal use only.

e.g. Fiction Illustration, Book Cover, Comic, Character Sheet.
★ I don't design without your detail reference.
Please link picture reference and write the detail about your character for I can help you design.
If you write that 'whatever I draw or anything up to me' ; +Add Design price
★ I can't discount the base price. (For my budget and my eyes ; w ; )
★ No refund when I start working.
★ Please pay me first when I've accepted your order. I'll start sketch sample picture & paint for you.

★ Please wait for me to draw 1-4 weeks or up to detail.
★ I'll send finished work Digital file.jpg/.png to your e-mail or note.
★ I'll post sample commission work (include my watermark and your name or ID DA) on my gallery.
I don't post it suddenly but I maybe post in 1 week later after I send the finished work to you.
(If you would like it's private, +Add Price for Commercial use : I won't post commission work on my gallery.)
★ Commissioner can post finished work on your gallery too and it'll be good if you add your name on the picture for protect copied.
★ I'll hide the picture on my gallery in some day. Please post it on your gallery too.

*If you don't want this condition, please let's me know first. Thank you *
Process work

• Sketch (include watermark) You can edit Sketch
• Coloring (include watermark) You can edit color
*After Sketch Process and start Coloring : If you would like to edit e.g. pose (+$5/thing)
If you want to edit a whole image, Price'll add as new image. (+ Price new image)
• Complete (include watermark when checking)
Send Full size finished Work (No watermark) file .jpg to your E-mail or DA Note.

---
If you're interested in my art or you have any question, please contact me.
---
♦ Contact : Subject : 'Art Commission' * Please note this subject *

DA note

haseillustration@outlook.com
♦ Order
Name or your ID (I'll add your name or ID in the sample work.)
Description : write detail and link picture reference about your character. e.g. Cloth, height, pose. (You can choose a sample from my gallery.)
Background : choose simple background or detail background
Payment : choose paypal / Points
♦ Payment
★ Paypal
---
Thank you for love my art ~



Oooh. I would love a point commission from you sometime. your art's beautiful by the way.

I just need to get a lot more points though.