For sensual&lewd pics: www.patreon.com/Hcherrycake
Hey! Thank you so much to all the new watchers and everyone that always like and comment my posts! I take a while to reply but I adore everyone's love!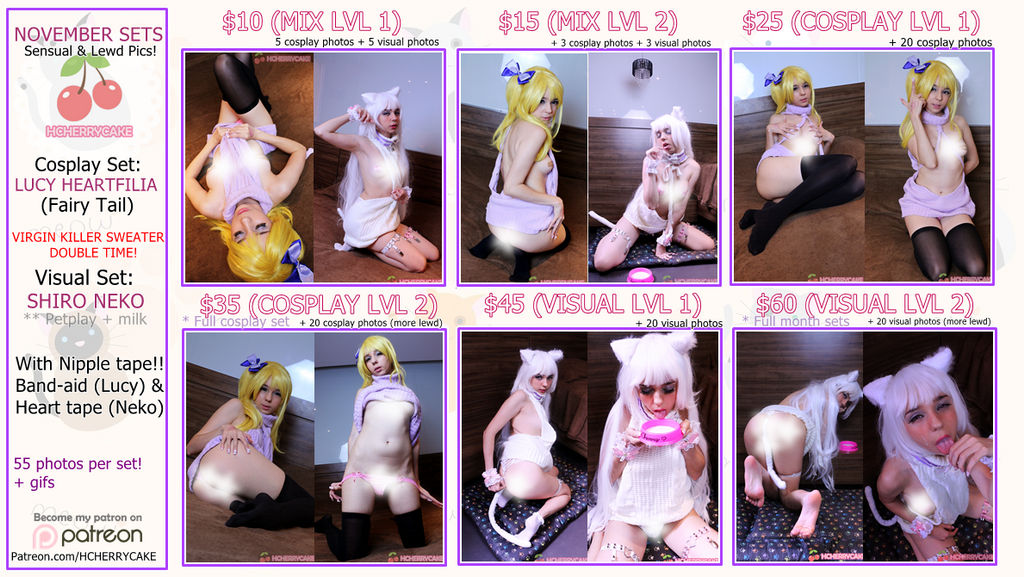 This month on my Patreon I'm wearing the Virgin Killer Sweater for both sets! It's roughly 50 photos for each set, with sfw, sensual and lewd photos!
I'm wearing nipple tapes on both sets, bandaids for Lucy and heart shaped tapes for the kitten one! This month there is also a themed kitten set and petplay, besides photos with foot fetish/barefoot.
Plus I will also send a bonus at the end of the month for all patrons, sfw for the ones that pledge from $1 upwards and sensual photos for pledges from $5 upwards.
Support me on Patreon with $10 for MIX tier!
www.patreon.com/Hcherrycake
Watch the showcase!!

Thank you!