So we have an idea for the holiday season in regards to the Fairly Oddparents Wiki, where we want to have the main character images replaced with winter related drawings of them, drawn by fans, like pic related: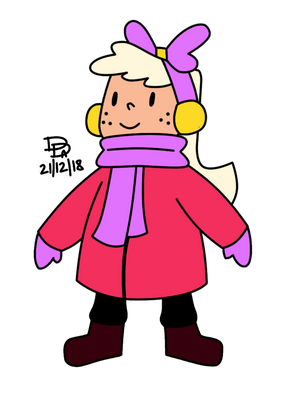 We'd want one image for each main character. Chloe and Poof are taken, so we need images for Cosmo, Wanda, and Sparky. Someone is also drawing Timmy but says that they may not make it in time so you can draw him too if you're interested. If you do draw it we'd also link to your deviantart on the wiki page while the drawing is up. Rules:
1 - You need to be decent at art, you dont have to be amazing but at the very least not a beginner.
2 - If you are choosing someone you need to claim them on this Journal by commenting
3 - You have to finish by Dec 25 but preferably the 24th. They'll be going up from Christmas Day until mid January at least.
4 - The image needs a white or transparent background.
5 - We expect an original art style but it cant be too far off from how the characters actually looks. Also preferably a full body drawing
Even if you come late and miss your chance, you can still draw winter art of any Hartman character and we'll have a Journal Featuring all the drawings between the 25th and 31st. So everyone can join in.