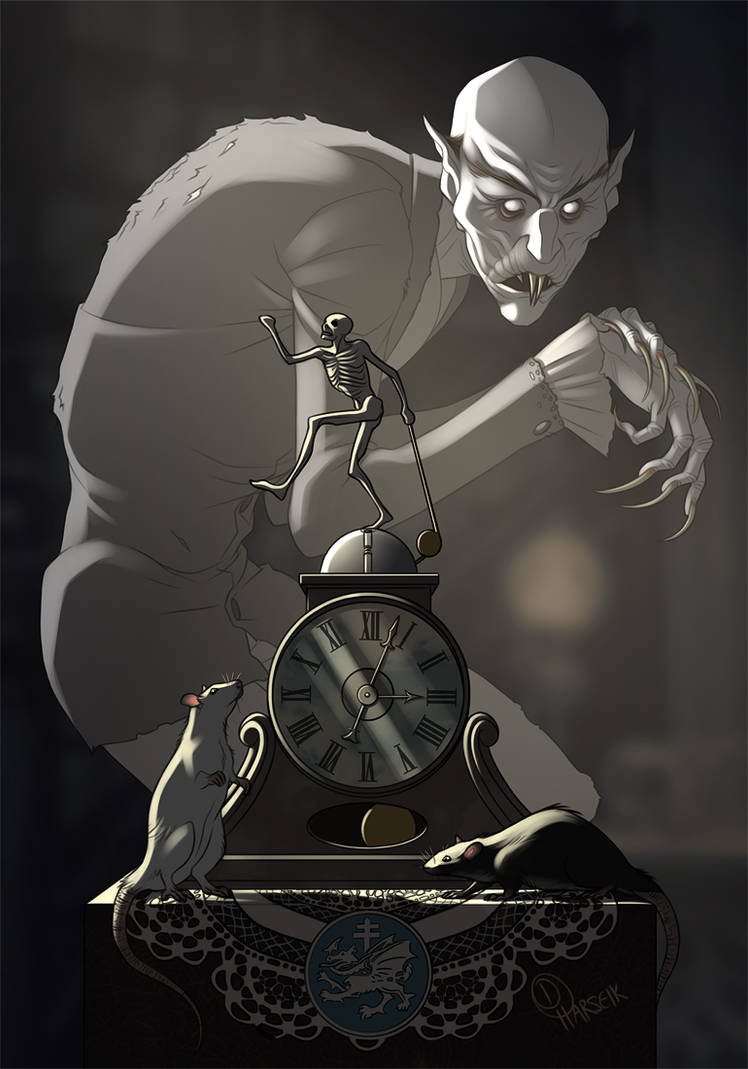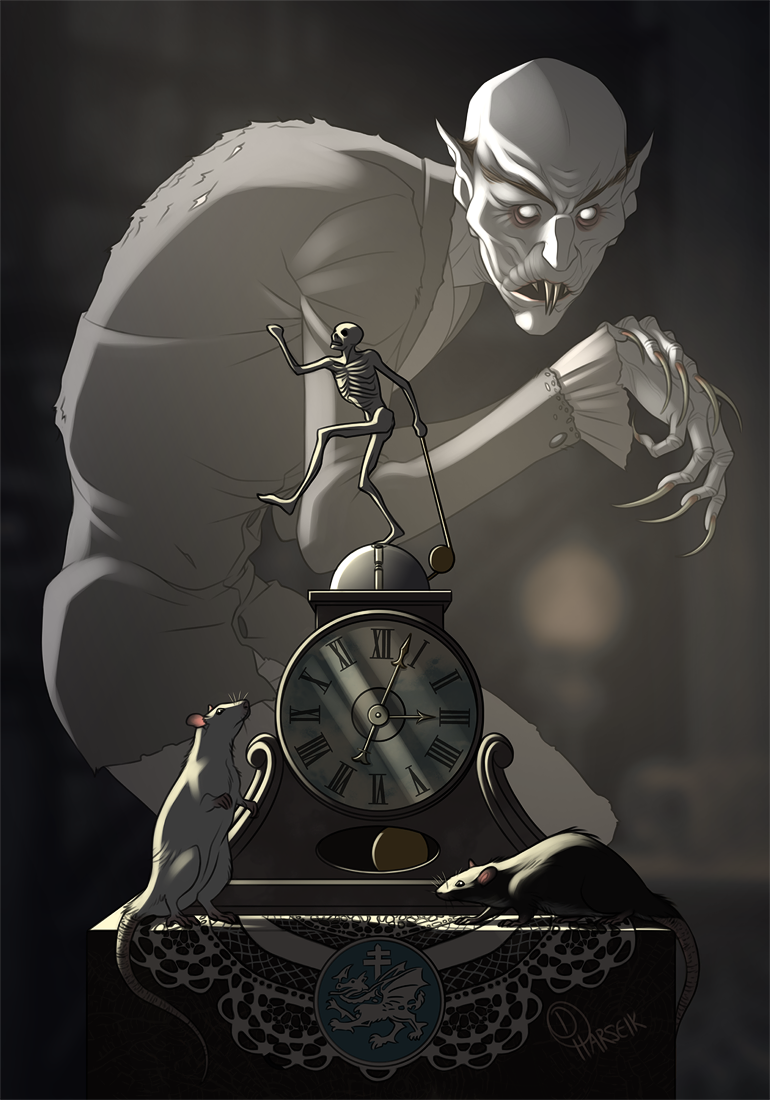 Watch
Aaaah, Orlock. Perhaps you all know him best as "Nosferatu", whom I dub the greatest and prettiest vampire in all of pop culture. We owe

RedStarryNight
for the creation of this piece. I saw this
2spooky4me antique clock
that Redstar linked me for inspirational purposes and something within me just
-clicked-
. I really went to town on the aesthetics, and I hope it paid off. Just as a small bit of trivia, the skeleton has a pose that is reminiscent of Medieval "Dance of Death" artwork.
This one in particular
. Again, you could've colored me inspired!
If you have a bit of time and are willing, do take a look at the other vampire-themed drawings I've done for Redstar.