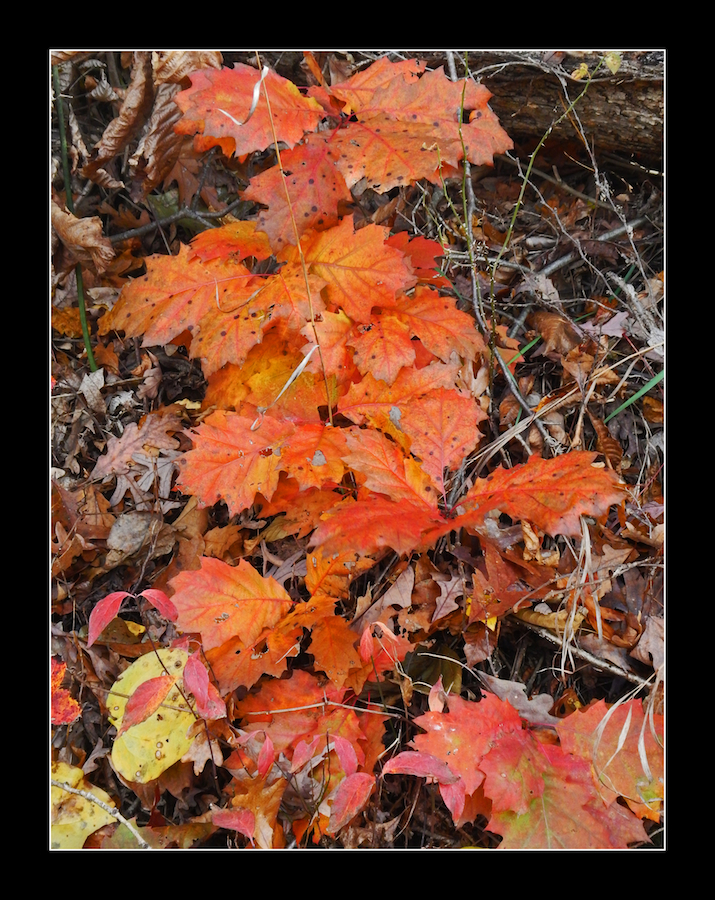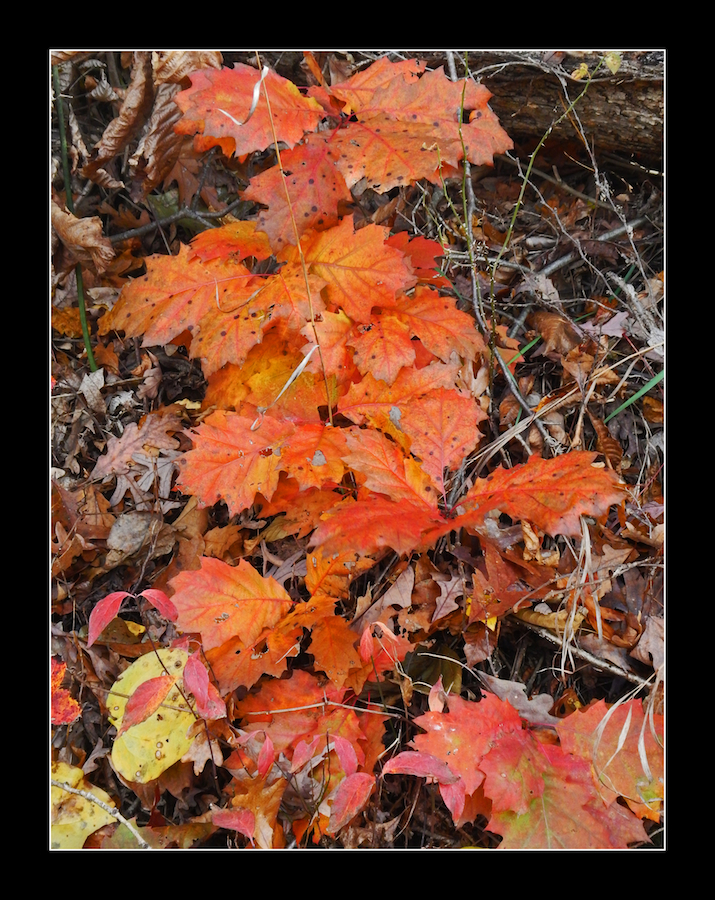 I spend most of my time viewing the trees, from my low position looking up. The leaves, with their colors as well as shapes, in their natural habitats often are spectacular. I make a practice of looking around before I leave a camera position and sometimes I found the images down on the ground, just as nice.
I had stopped on my bicycle ride to document the yellow/orange leaves in the countryside, but before continuing I took the time to add this to my fall images, near where I had laid the bike down.

Click on the image to enlarge. Feel free to download, just give me photo credit.