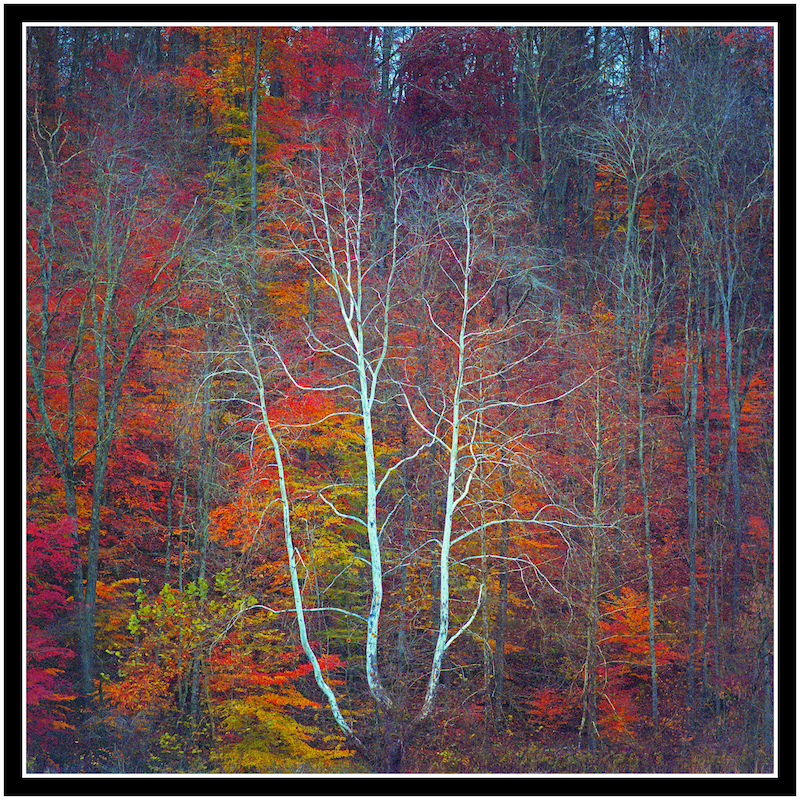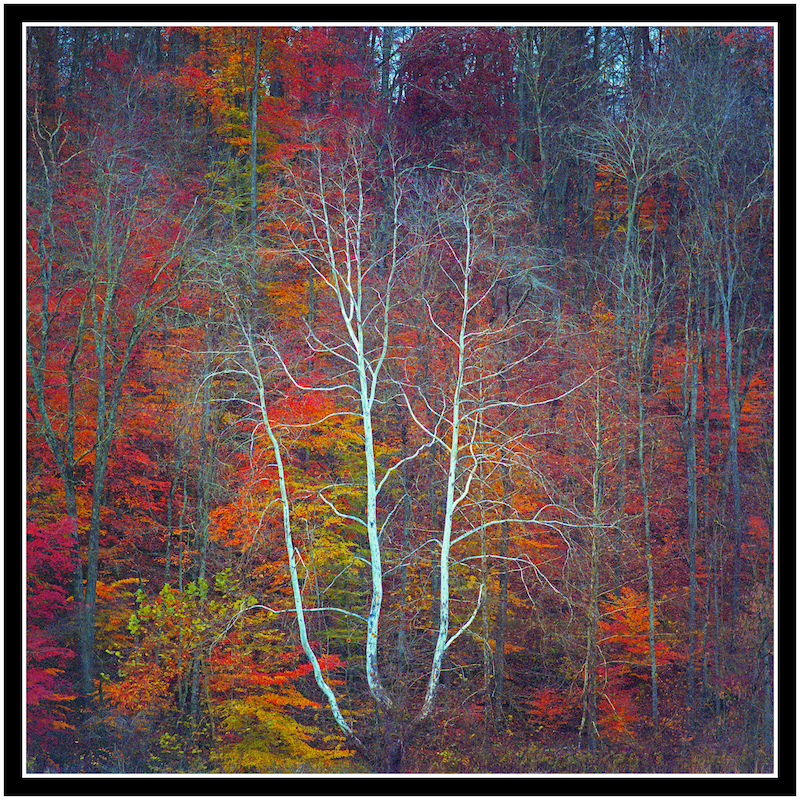 Watch
This has been posted before, in fact this is version #4 for this image. It started out as a horizontal with my digital Leica (November 15, 2013). Taken the same time with my Hasselblad, on film, as a square, to show the *difference between the two mediums. Printed with a sliver of grass below to give context to the scene (October 1, 2014), then cropped without it. Now redone for a large image.

A few weeks ago, one of my visitors to the gallery, found this to be just right. This week they called to have one made for them, but not a large 17" square photo. They had a need for a much larger image, photo measuring 31" square to match a 38" to 40" frame on the wall.

With that large a photo I needed to re-scan the negative to become a huge 630 plus mega bite tiff file. This also had to have the saturation, color, contrast redone and then spotted, as well. So this is really a new image, rather than the one I had posted earlier.

The largest glass pane I could conveniently find was a 36" by 48", to become a 36" by 36". Adding 2.5" matt border surrounding the image and a 1.25" black frame would give about a 38.5" square.

Taken with my Hasselblad 500C with a 150mm F4.0 Zeiss Sonnar on Fuji 400 negative film from the fall of 2013.

eugene spiegel

The bare tree in the center along with the others at the edge added as much to the photo as the fall colors.

*The Hasselblad image, with film, is about four times better than the digital.

Finished it is magnificent, which reminds me of one of the photographer's rule...
If you can't make it good, make it big.