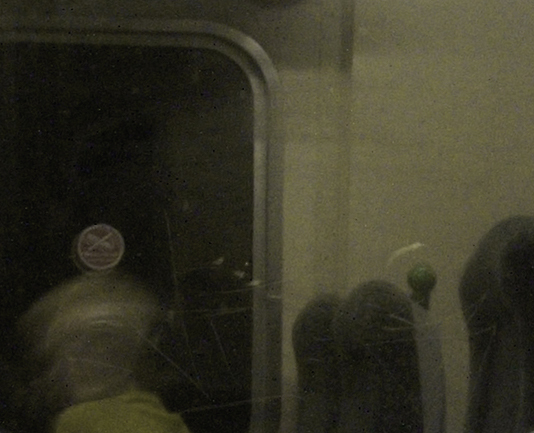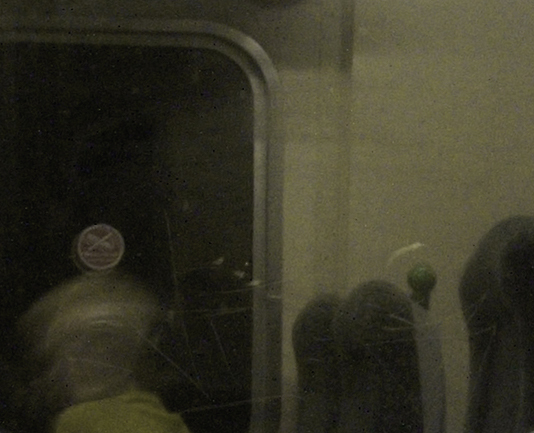 Watch
train last night. majorly cropped, that's why it's so small.



self portrait.

I really like this, it has almost a formalist construction to it, analysing that wierd artificial halflight you get on trains. I assume that's a blurred head in the corner- looks kinda like a Francis Bacon painting. I know you'll hate me saying this, but this is such a more interesting picture than
[link]
, it's kinda sad to me the different reactions to it but hey. I love it when you do these photos about light and movement, I think they're so much more important than portraits.
Reply

hah, no way, I'm not a fan of "driver" (the photo you linked me to) either, I much, MUCH prefer this one. It's my blurred head in it, there's no way with that artificial halflight you get on trains that you can take a photo holding it still to your eye, you have to put it on the table on the back of teh chair at least.

I do love messing around with lights/light, and movement.
Reply

I just find it more engaging, I think. I am possibly very alone in this judging by the reactions you get to different pictures on your site though. Mind you, deviantart isn't known for the its fantastically insightful critical comments, I guess.
Reply

MAD
and good

Reply