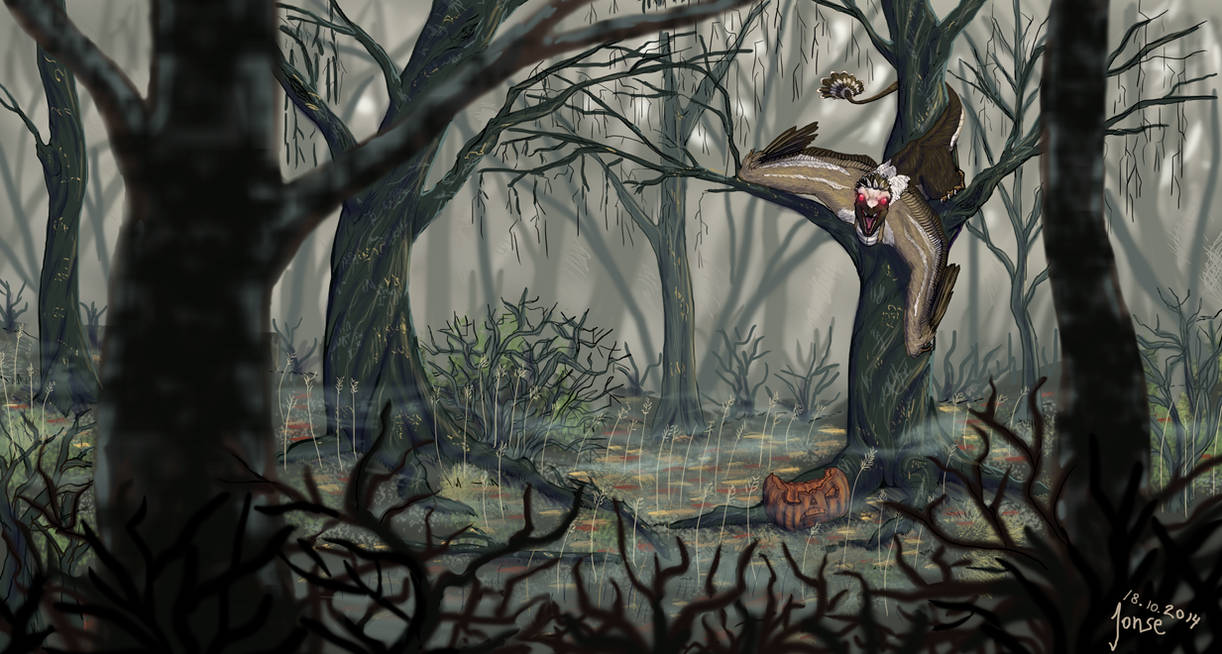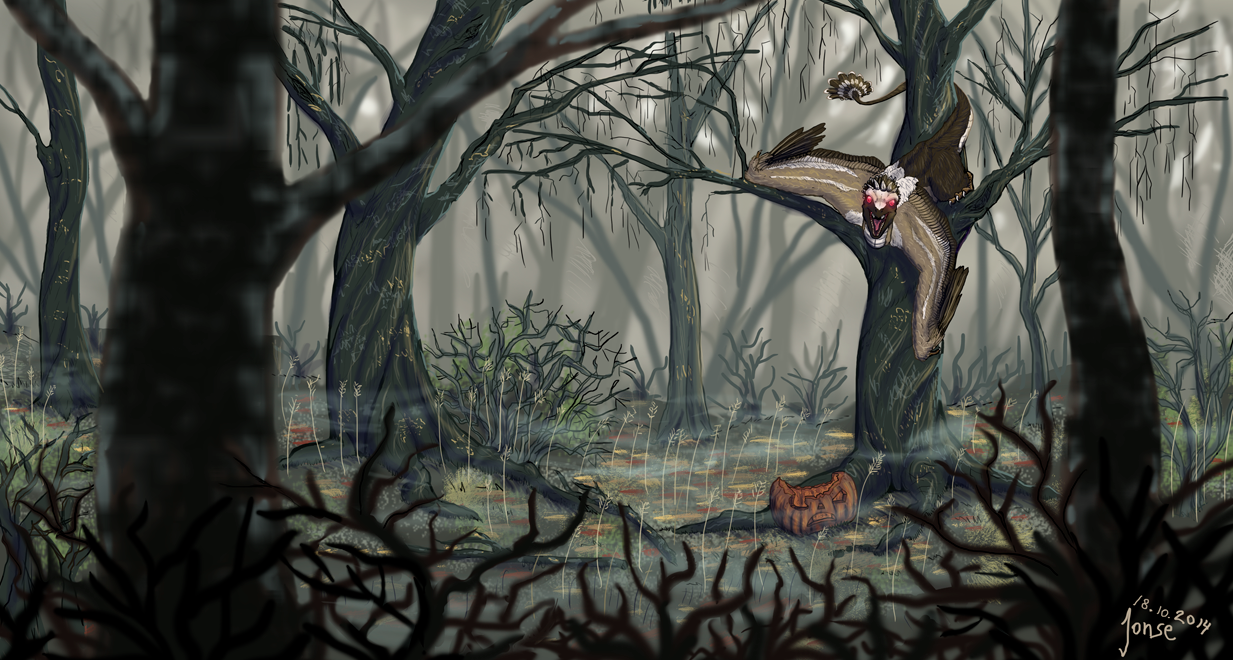 Watch
Charakter belongst to
t1sk1jukka
.
Edit:
How rude of me not to mention that I made this for the mass trade called "Salakummitus" that
Berneri
organized.

Nonniin nyt pääsen kommentoimaan : D Iso plussa että valitsit sen vaikeamman
hahmon ja vielä isompi plussa huikeasta taustasta. Niin paljon yksityiskohtia aijai.
Hahmon asento on kivan omaperäinen ja ilme mahtava! Ei kyllä itsellä kävis mielessä
tällaista asentoa tehdä. Heh, katse siirtyy koko ajan pois itse hahmosta ja ihailen
vaan noita puita ja maata : D Teemakin näkyy hyvin. On kyllä A+ 8))) Suuret kiitokset tästä!!
Reply

En paljoakaan piirtele lohkuja, liskoja tai dinoja ylipäätään, niin en voinut vastustaa tuon hahmosi piirtämistä. Ja jee, kiva kun tykkäät! nun
Reply

Great work, especially the mood/colours and the detailing on the creature!

The straws/hay might stand out a bit much, but that's a minor issue <3
Reply

Älskling! I thought that you left deviantArt behind you!

You're right about those straws. I should have drawn fewer of them and taken more care when drawing them.
Reply

No vau! Täällähän on erinomainen kuva! Huomaa että taustaan on jaksettu panostaa ja hahmokin on laitettu oikeaan paikkaan tuijottamaan kohti katsojaa. Mahtavaa työtä! Ja hyvää Halloweenia sinullekkin!

Reply

Ooh, hieno työ! Kivasti olet tuon taustankin tehnyt ja hahmokin näyttää kivalta siinä!
Reply

Kiva kun jotkut osaa ja jaksaa tehdä kauniita taustoja hhh. Tykkään erityisesti maasta, on kovin eläväisen näköinen <3
Reply