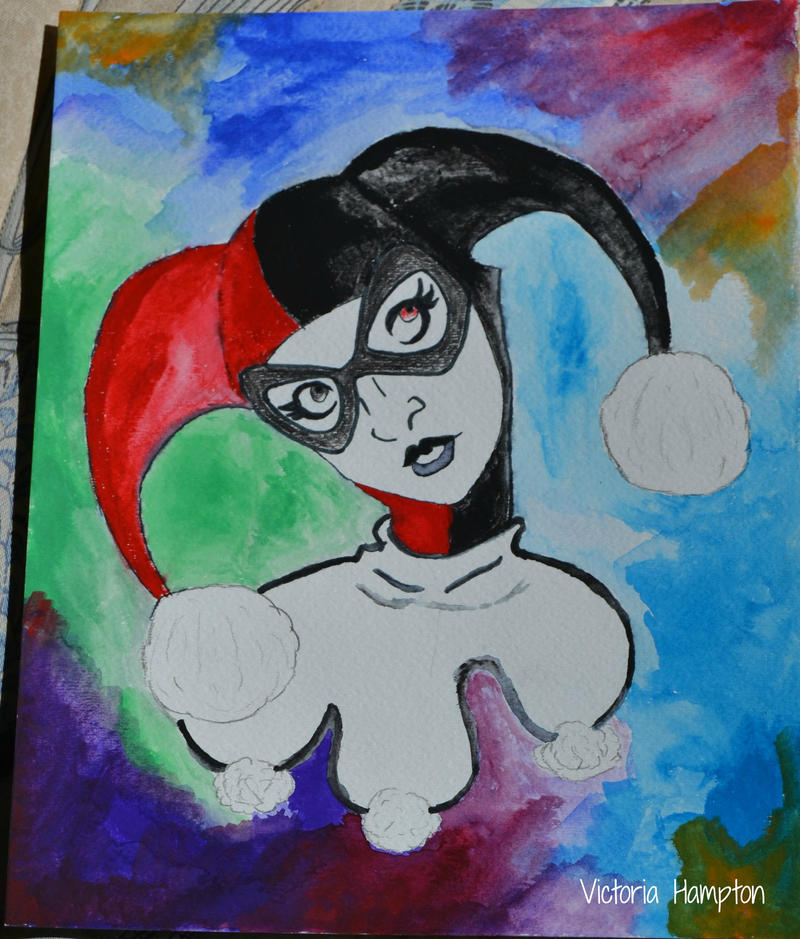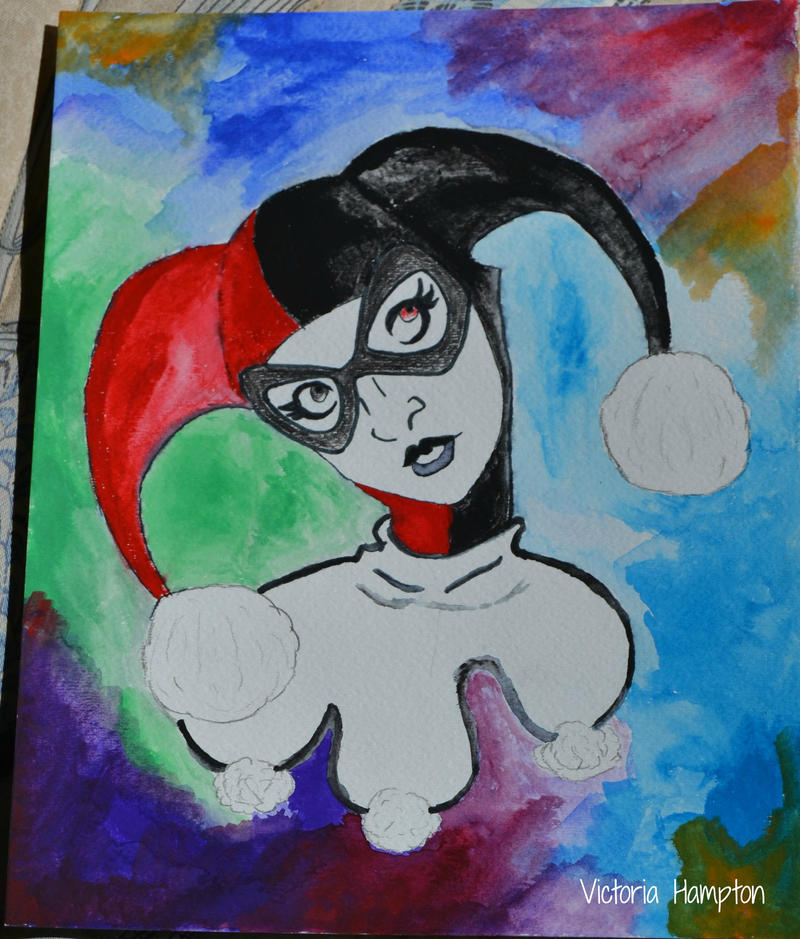 Watch
This piece was another from my Harley Quinn series.

The goal for this one was to do another artist influence (I was inspired by

:thumb60055631: He's an amazing artist and his colors are so beautiful!) and attempt an abstraction of the subject. I tried to execute the theme that her head is "in the clouds" to highlight her insanity.
If you're interested in commissioning a painting/ sketch please let me know!
<3
I'm hoping to make some extra cash!

Prices range from $35-50 currently depending on subject and media. (Shipping will be additional!

)
Please do not share
or upload on other sites without linking back to/ crediting me!

<3

I work really hard on my pieces and I'd rather not have others take the credit.



Title: Insanity
Dimensions: 9x12 inches
Medium/ Media: marker, pencil, and watercolors on on a Strathmore 9x12 watercolor sheet