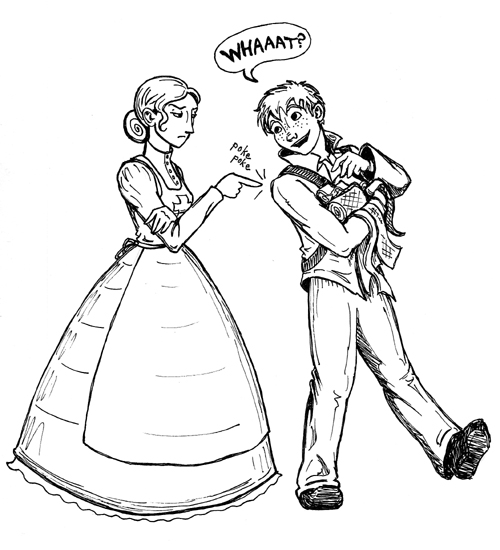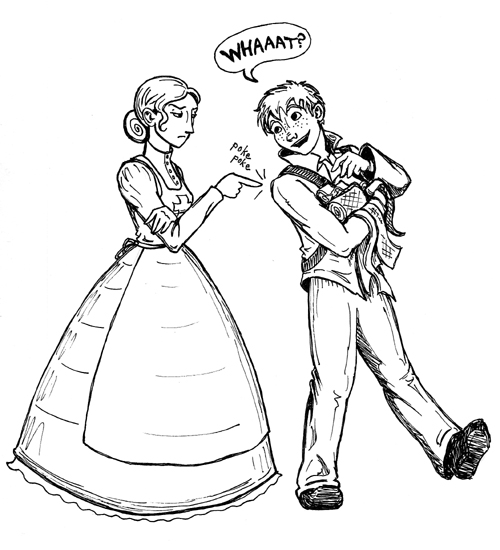 Watch
Just a little fanart for the totally adorable and fantastic comic Dovecote Crest, which can be found here:
[link]
Looks like Ben is going to go tie Davy to a tree again, only Tess has other plans.
Both belong to Hailey Bachrach and Bridget Underwood.

This is amazing! I can't believe how much this looks like Bridget drew it herself. Great fanart for a great comic!
Reply

Thanks so much! I know, I love that comic, and I'm so happy with the last few pages! I can't wait for the next installment...

...maybe we'll do guest art for them or something.
Reply

Me, too. Lol, the page with the crowd's/mayor's reaction was priceless.

Well, isn't that what they're planning? I think that's what it says on the home page. As long as it's in by tomorrow (Sunday).
Reply