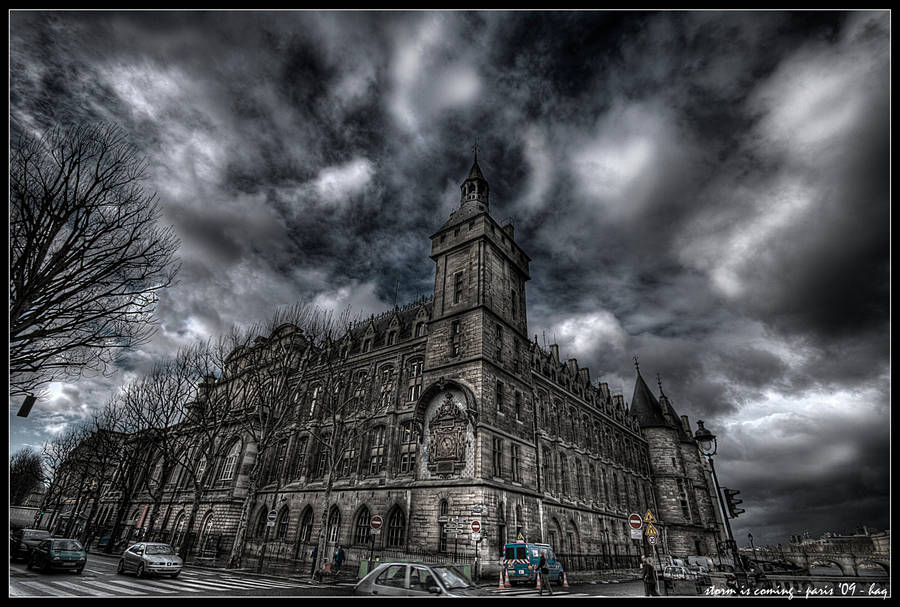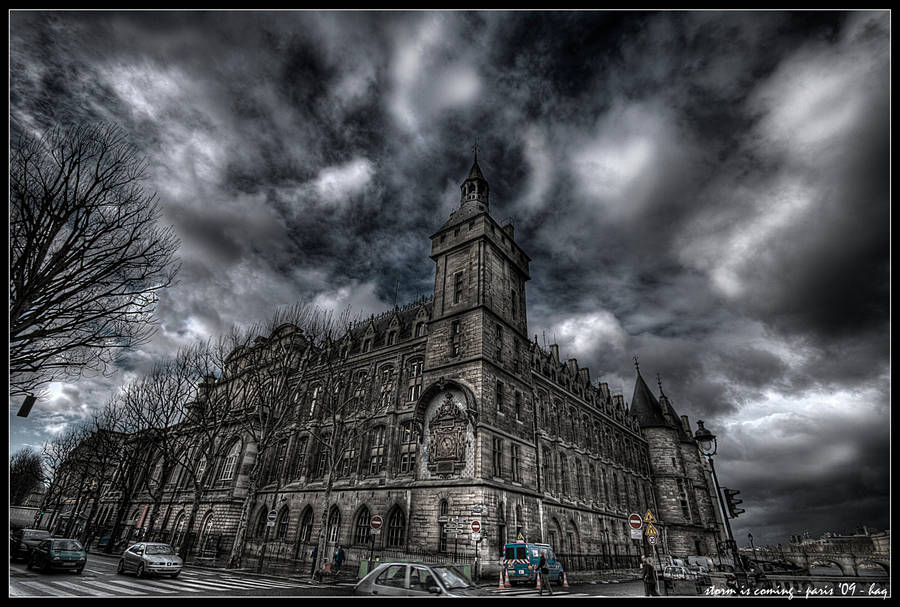 Watch
paris '09 - storm is coming - no 29
.. to town.. he he

Comments,

and



are more than welcome

location:
Paris
time:
11:10
view:
Conciergerie
[link]
photo:
HDRi from a single RAW (0)
camera:
Canon EOS 400D
lens:
Sigma 10-20mm F4-5.6 EX DC HSM
tripod:
-
software:
Photomatix Pro 3.0, Photoshop CS3
Be sure to check rest of Paris collection :
no 001 - history
no 002 - loyal guards
no 003 - la girafe
no 004 - step by step
no 005 - angel
no 006 - pupils of history
no 007 - temple of time
no 008 - backup
no 009 - ray of hope
no 010 - missing you
no 011 - silence
no 012 - slow-motion
no 013 - graveyard
no 014 - finding you
no 015 - green green grass
no 016 - lost souls
no 017 - desert squares
no 018 - take a seat
no 019 - just between
no 020 - temple of colours
no 021 - metamorphosis
no 022 - french connection
no 023 - my first
no 024 - blue chaos
no 025 - two blades
no 026 - deep blue
no 027 - aquarium
no 028 - witness
______________________________________________
All my works are ©Hasan Qaraqish with all rights reserved and cannot be reproduced, altered, uploaded, printed or used in any other way without my written consent first.
Thank you in advance for anyone willing to take time to look and fav any of my images, its really appreciated If anyone is intrested in buying any of my works without a title on it there is a possibility to do it. just note me

It's everytime impressive, what one man can do out of one single RAW-shot.
Also this image is one of the best HDR-works, I've ever seen here on Deviant Art.
I think, the angle was set perfect to show not only the building, also the things around and of course this mighty evil looking sky.
There is only one burned out white spot on the left down side, but it's not very annoying and maybe it would be interesting to give that image a little bit more colour in the sky, so that it would look a little bit more naturally, but all in all it is a great image and like everytime a good model for me, how to be someday

The Artist thought this was FAIR
11 out of 11 deviants thought this was fair.