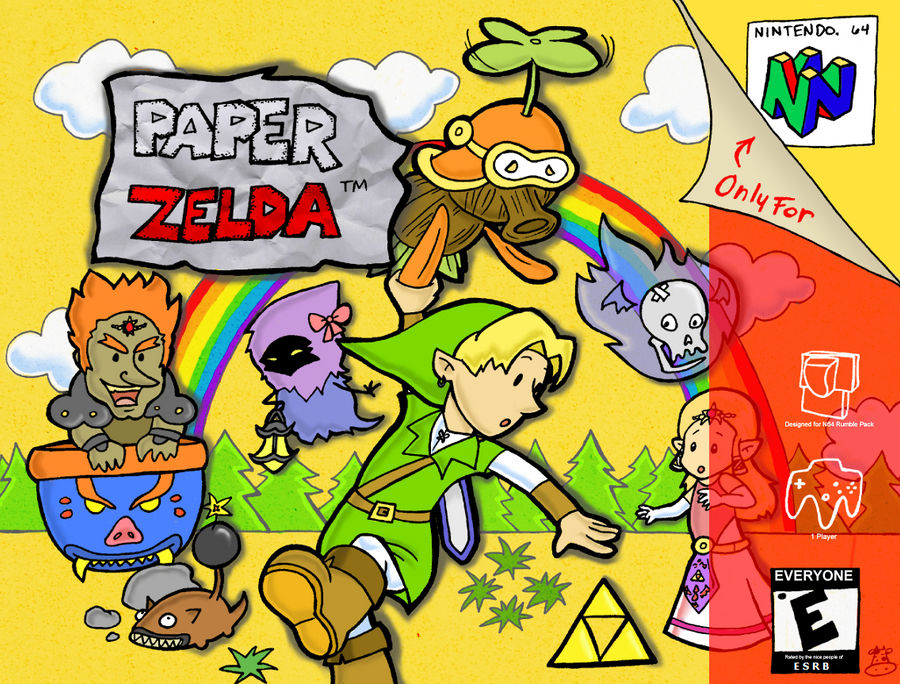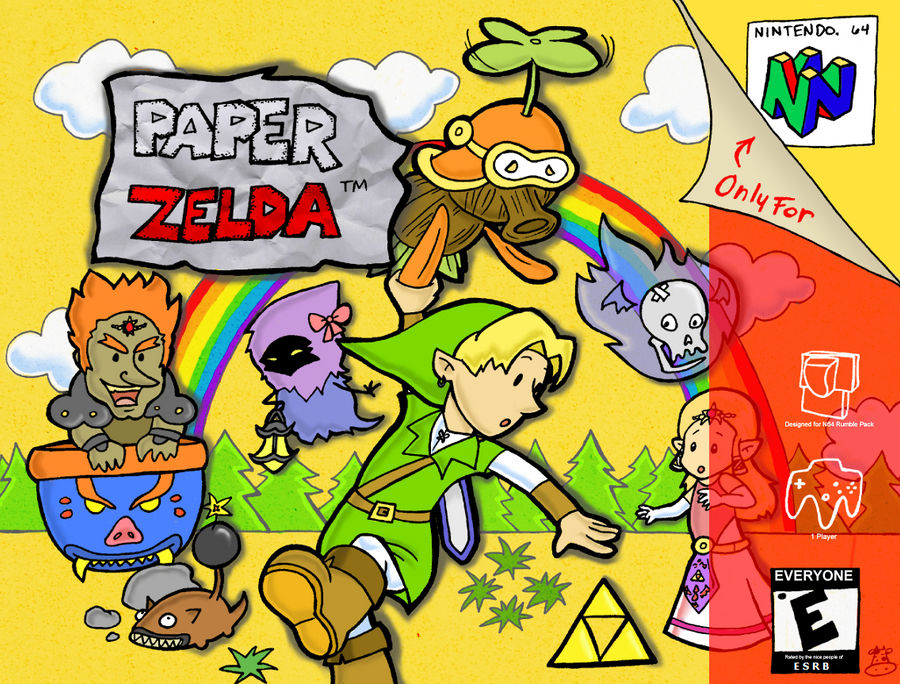 Watch
Made for
's contest. Whew. Download for real size. I HAVE SO MUCH TO SAY!
So, this contest is called "Cover of a Cover" and it's about reinventing a cover for a classic video game. Since the Nintendo 64 is my favorite console and Zelda and Mario are my favorite games...I came up with this. I think it would be a kick ass game.

PAPER MARIO cover here:
[link]
I tried to make it as close to the same as possible. Took a lot out of me. XD EVERYTHING was drawn by hand (besides the tiny text!)
EVERYTHING.
The N64 logo was fun, hehe.
Any true Zelda/Mario fan can probably tell that I put some thought into the characters. In Paper Mario, Mario has a group of the usual baddies become his sidekicks. SO, I did the same thing here. Bow, the ghost friend of Mario was replaced by a POE. WOO. That worked out beautifully.
The Deku and the Bombchu were based off of Majora's Mask characters (best game ever omgwtf)!! The rest..I sort of mixed around, some Windwaker influence, but mostly Ocarina of Time, since that is the most beloved Zelda game. And for kicks, I put Ganondorf in a GANON clown hover craft thing. *nudge nudge* Get it? I imagine the final battle involves Ganondorf using this hovercraft to turn into some MECHA-GANON thingy!
I was thinking of sketching out some other friends of Link, like..a redead for sure! (his main move: humping!) And maybe a "like like"..yeah. *nerdy giggle* Oh, the venus fly trap plant! I don't remember the name, but one of those for sure!
Zelda, Paper Mario and all the cool things in this drawing (c) Nintendo.