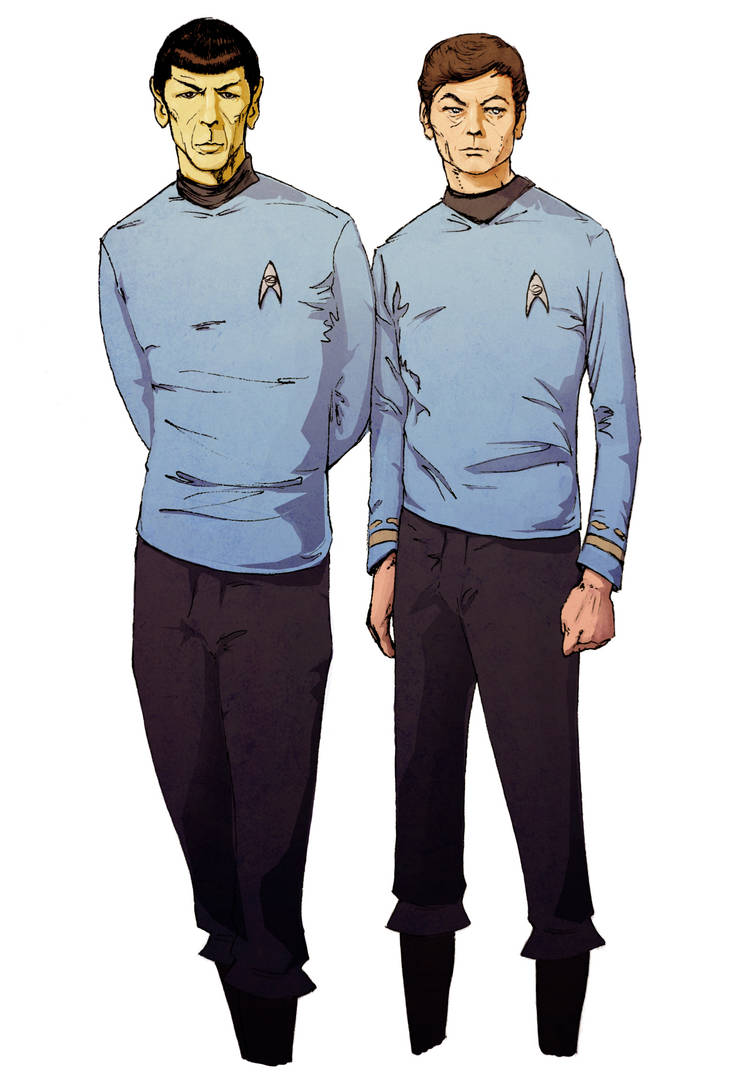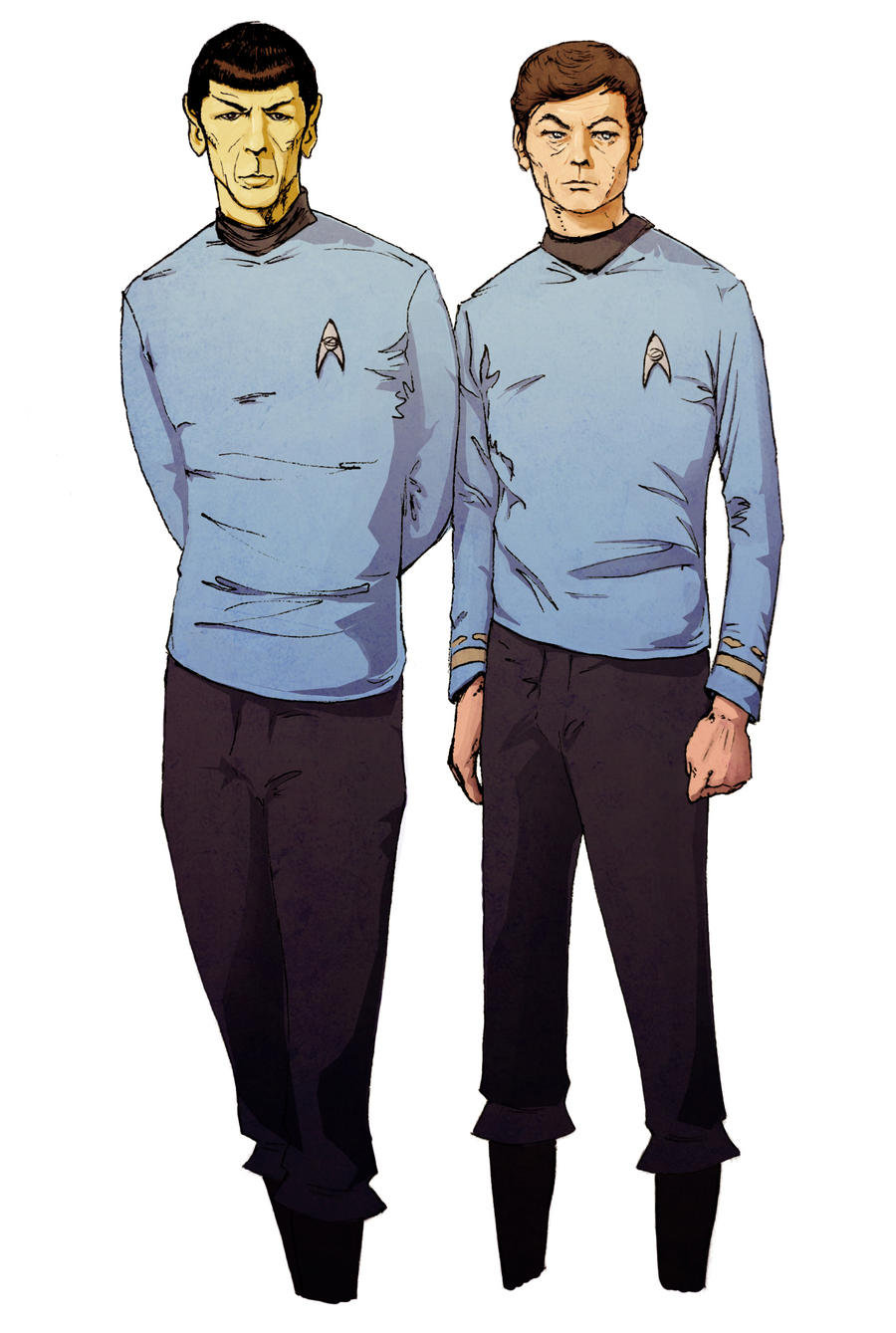 Watch
The classic odd couple, the yin and yang of the Star Ship Enterprise: Spock and Bones. The Captain's head and heart.
I've been rewatching Star Trek: TOS episodes over my spring break, and realized, once again, just HOW MUCH I love the show. And these guys, in particular. Actually, they are my favorite pair of friends, in the whole series. I always found the Kirk/Spock dynamic a little boring, because, well, it was obvious! And obvious is boring. I much prefer to watch Spock and McCoy, bickering and bantering, forge the friendship that will last the rest of their lives (and death, and re-life, in Spock's case). I really could go on forever about it.

Pen and ink. I tried to stylize their faces (something I'm not great at, so here's practice!) without losing their essences... I really need to work on that.

Colored in Photoshop.
Spock and McCoy belong to G. Rodenberry.