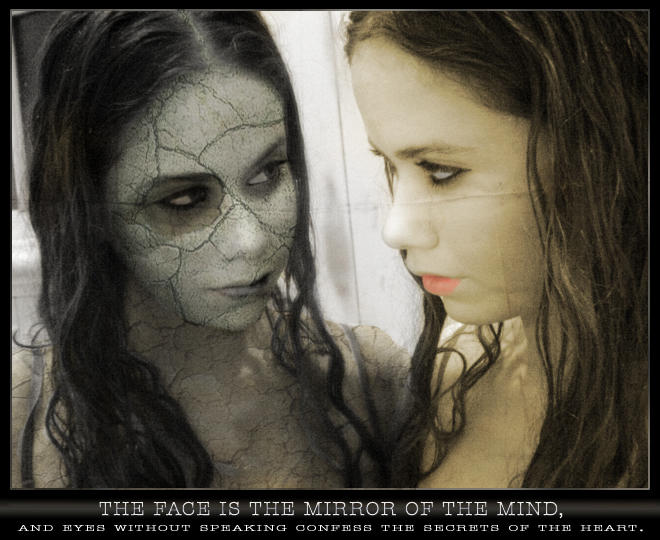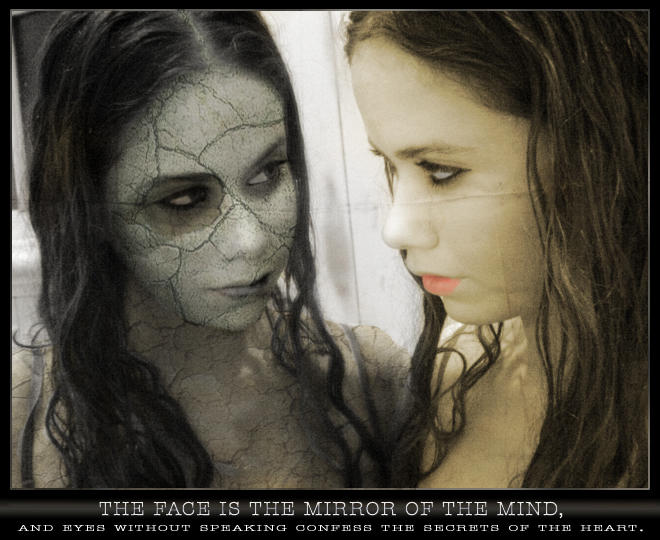 Watch
This is a tweaked version of Mirror of the Mind. I incorporated the quote in a much more pleasing way as well as a few minor tweaks to image.

"The face is the mirror of the mind,
and eyes without speaking confess the secrets of the heart."

- Saint Jerome (374 AD - 419 AD), Letter
I created this image for a friend of mine at vampirefreaks.com. She had seen some of my other work and I told her I'd love to do something with one of her images so she could post it on vampirefreaks.
You can view her profile here:
[link]
The scrap image is located here:
[link]
Thanks to Rosie for the image!