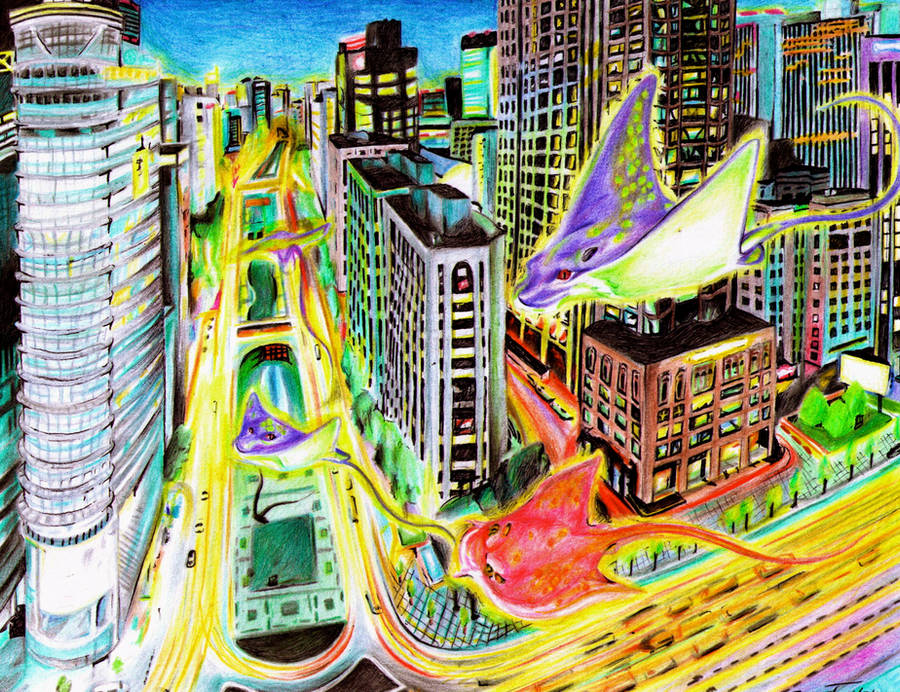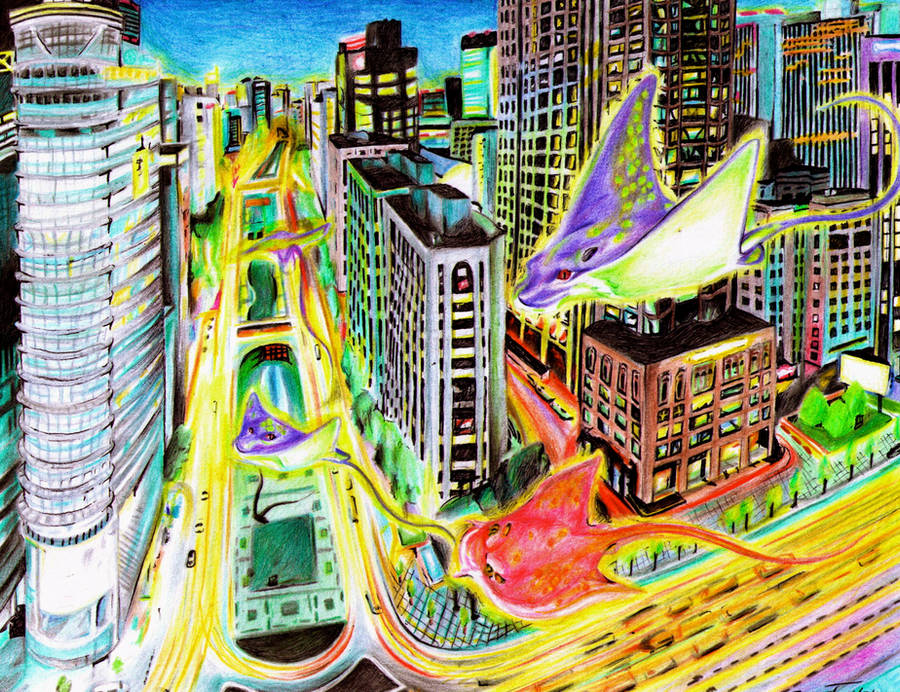 Watch
I wanted to capture the flow of a city and draw something with a rhythm that slowly leads the viewer to the vanishing point. the manta rays are a symbol for flow and seem to flow along with the busy city.
i wish the drawing was more balanced though, it seems a bit iffy....
i like the colours though.