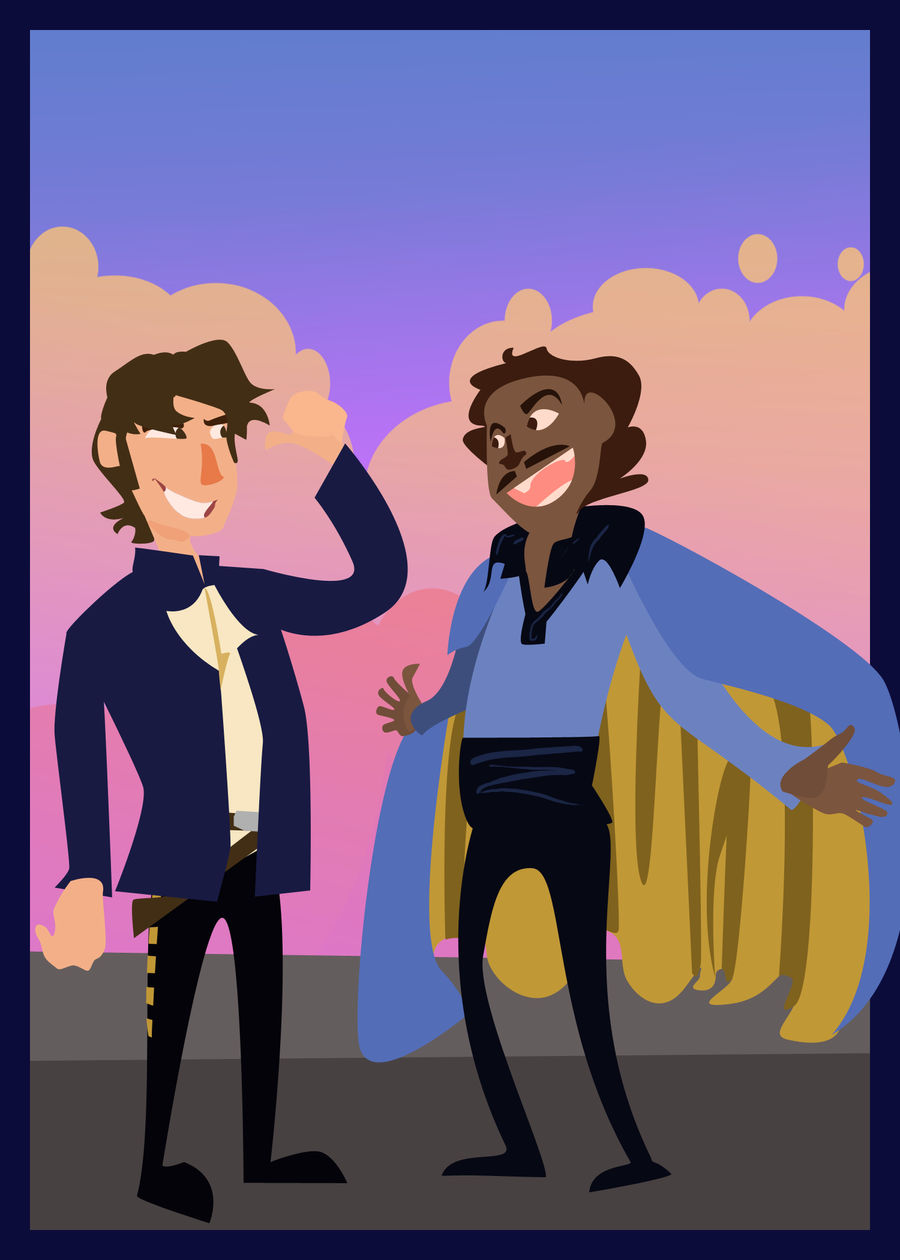 Watch
"What have you done to my ship?"
"YOUR ship? You lost her to me, fair and square!"
BFFS.
You thought I forgot, eh? Did you? Did you?
I had Lando's face and the background sitting around for MONTHS now, I figured I needed something to procrastinate with.
Ughhh my right hand hurts. I need some good hand-stretching exercises so I don't get arthritis... hahaha.
I needed to have an excuse to draw Lando being Lando so I used Han for another picture for this episode. And I finally got to draw Han smiling so bonus points.

I ENJOY THE COLOURS.
Other Star Wars Duos
Episode IV
C-3PO and R2-D2
Luke and Leia
Han and Chewie
Vader and Kenobi
Episode V
Luke and Artoo
Han and Leia
Chewie and Threepio
Boba Fett and Vader

The colors are incredibly enjoyable! You have a great sense of emotion and physical expression!
Reply

For some reason when I saw lando I thought, "I'm batman" XD
Reply

That is the most adorable Lando I have ever seen.
Reply

D'aww thank you.

I love Lando X3
Billy Dee Williams was in Calgary the same time Leonard Nimoy was last year, but I didn't get to go. ;A;
Reply

He's a lot of fun. XD Under-appreciated at times.

OTL There were a lot of SW cast people down in Orlando for Megacon this year but Orlando is a far away and I didn't have the funds.
Reply

I LOVE the expressions on their faces

Reply

Haha - You did an awesome job on them - They look too sweet

Reply

Reply