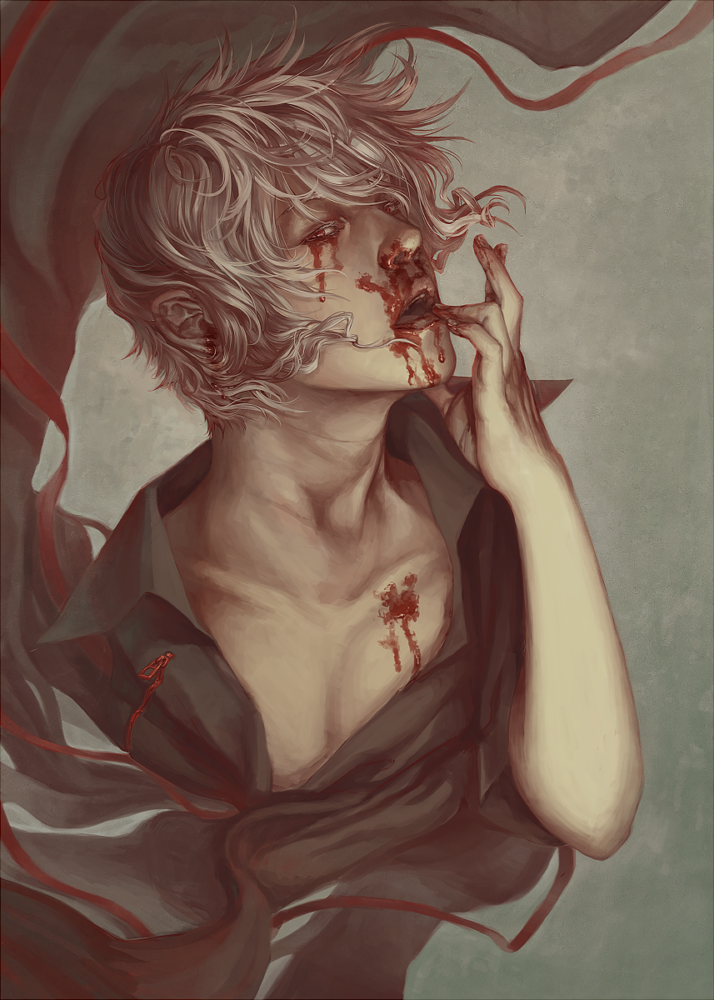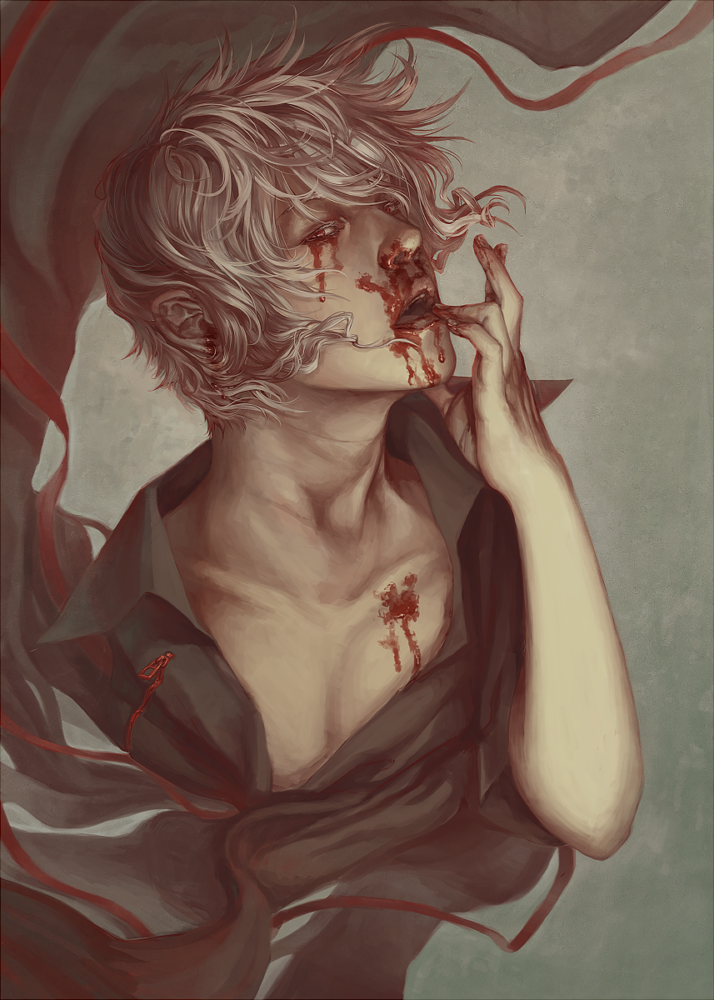 Watch
Alternate title: Incandescent Vampire Moobs
Aside from the arm, I guess I'm pretty proud of it. Always had trouble with values, but I think I did better this time.
No blood:
[link]
I actually prefer it without the blood but that was part of the original concept. ):
So anyway, yeah. Vampires. Say what you will. ):
In this case they're just mindless golems that happen to keep their batteries going by drinking the blood from the torn-open throats of their enemies. And when they do that, the old blood leaks out via nose, eyes, ears, etc. to make room for the new, otherwise they'd swell up like balloons and explode. 8D
It seems horribly inefficient but tears of blooood
----
hooooookay
Before I go cover my face and hyperventilate in a corner somewhere, I'd just really like to say THANK YOU SO MUCH because HOLYHOLY
HOLYSMOKES
Daily Deviation
Given 2011-02-27
What a bloody mess.
by ~
hankleshanks
is a kind of tragic, delicious artwork with an atractive feeling that makes you stare at it. The mix of beauty and evil is simply perfect on it. Without doubt a lovely artwork. (
Suggested by neurotype and Featured by Atramina
)