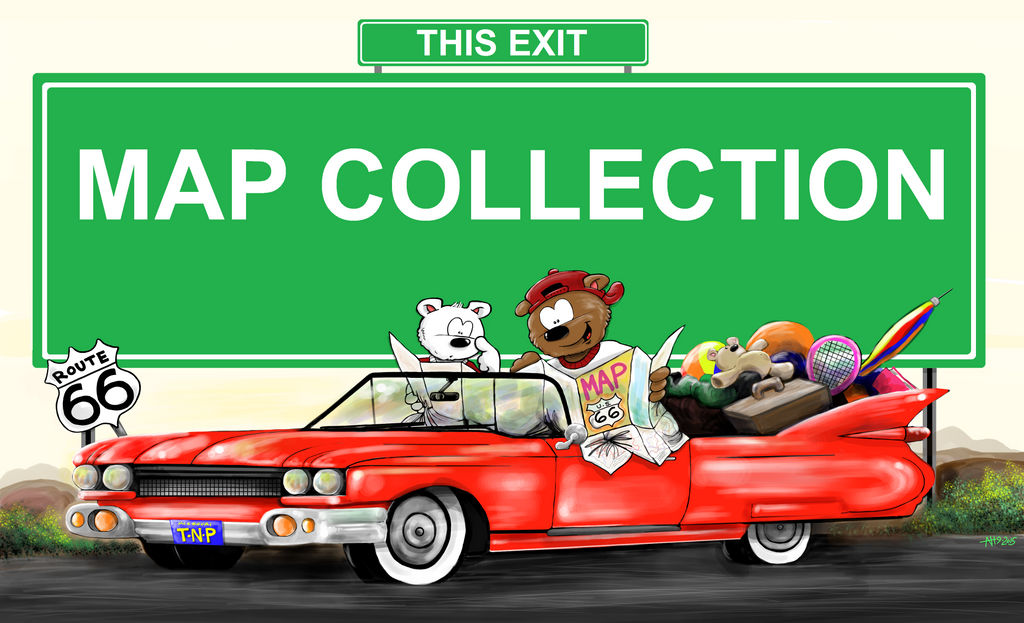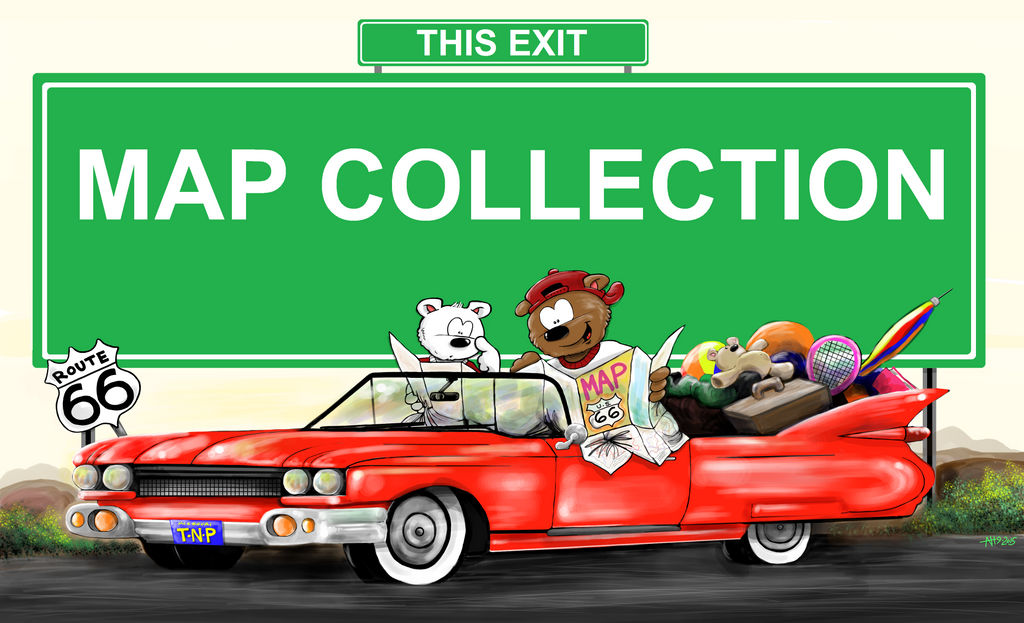 Watch
So Family Weekend is drawing near at the university, and this year's theme is "Birthplace of Route 66 Hosted by Turner & Page." This sign is going to hang by all the different library departments with their respective names on the highway sign.

Also...CARS ARE MURDER TO DRAW! (I have never been good at it, it's a definite weakness of mine that I keep trying to improve on. At least this one could look cartoony). And this is sort of a made up car, I really kind of just used a couple of references (don't ask me what kinds they were, car i.d. is not my forte). I just wanted to draw an old 50's looking jobber with the big fins. So accuracy was not a priority here.

Drawn in GIMP with Wacom

Awesome job on the car!

Reply

Pfft, one would never guess that cars are your weakness.

THIS LOOKS AMAZING!!!
I love all the stuff in the back.

The highlights give the car so much smooth form, I just wanna rub my hand along it to see if it squeaks.
It looks so clean and waxed--like it came right off the lot. And dat windshield!!

Hawt day-um, that is one fine car.

I also love the little touches in the background, like the wildflowers by the roadside, and the mountains in the distance.
Reply

Thanks! I love that you love the details (and notice them). I love little details like that.
Reply

The details are what can make, or break, an image, I think.
They may not be noticed much when you have them, but usually someone will invariably always notice a LACK of them.

Reply

Amazing job on the car, actually. I'd have sworn it's a late 50s Cadillac, too. Anyway: cool idea! I hope they appreciated it - they'd better.
Reply

Thanks so much. Good to hear from really good artists that I did an ok job with the car. Very reassuring!

Reply

For someone who rarely draws cars, this turned out canny good.

Great way to illustrate the theme, too.

Reply

As someone who does draw cars pretty regularly, I commend you for not only giving them a try, but also choosing one of the most overcomplicated designs in the late-50s finned-monster Caddies. For a first attempt, this is beyond impressive, with your already-great coloring skill on full display as well as adding your T&P characters, a lot of items and a lovely Route 66 background (which I'd love to travel on one day).

So fantastic job all around, and keep on drawing what you wanna draw, Amy!
Reply

Wow, that's a compliment to be sure! You draw the best cars, so to hear that from you makes me feel really confident that it looks okay. Thanks Rich!

Reply