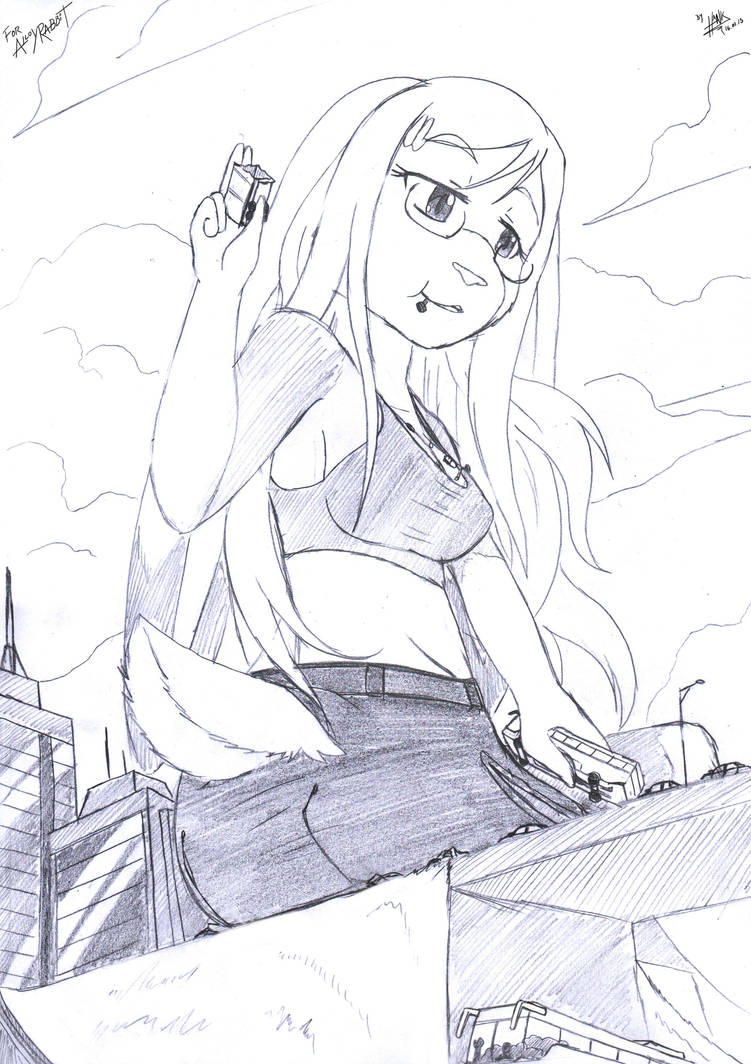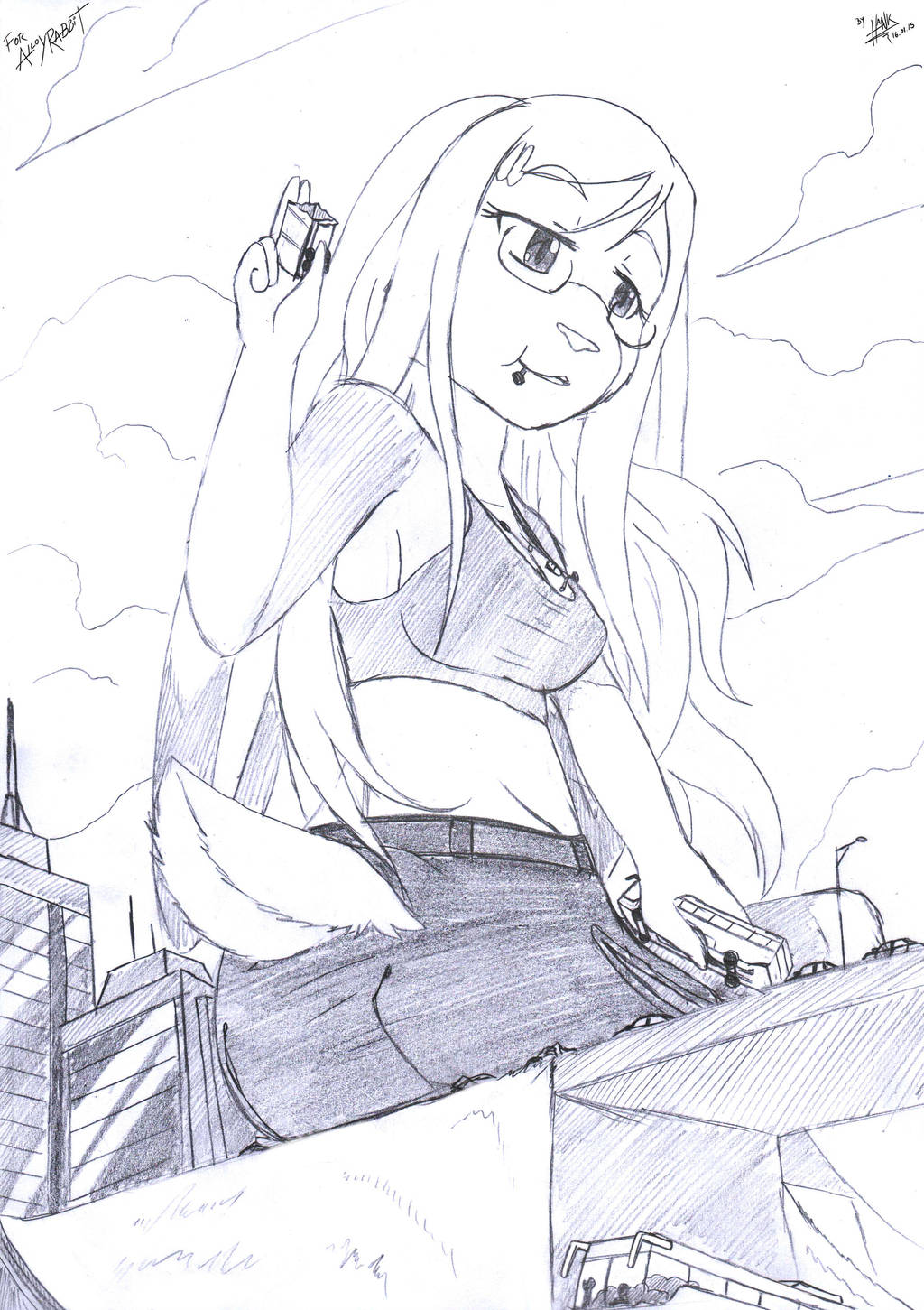 Watch
And does what Kanade do best: Noming cars!
A cute and funny idea I wanted to try out for my friend

's birthday.
She blocked the exit of a bridge and now she has a big buffet of different kind of vehicles for tasting~
And well... in case you are wondering, Mercury doesn't care about the tinies...

I hope you like it, Rabbit!

Enjoy~
___
PS: In case some of you don't know who is Mercury, she is a giant bunnydroid created by
AlloyRabbit
who I enjoy a lot drawing~
___
Mercury (c)

Kanade outfit and art (c) me