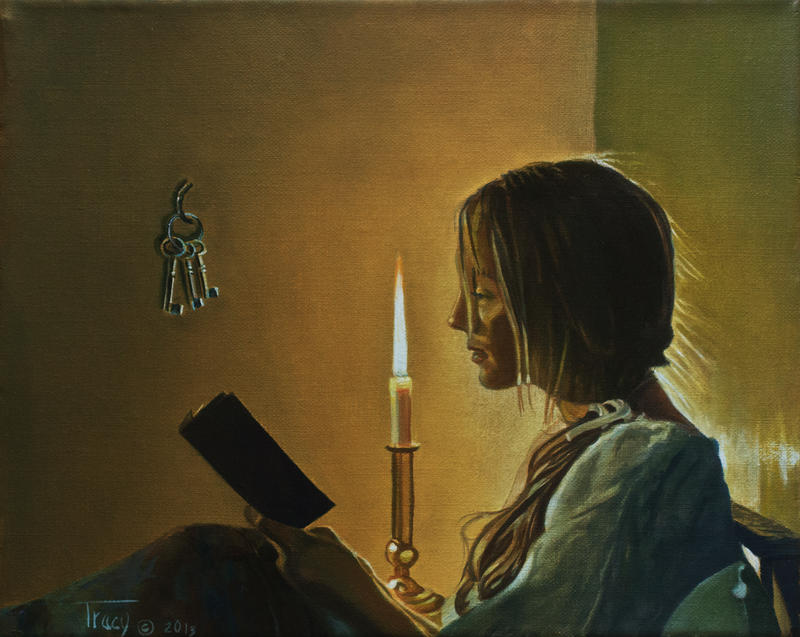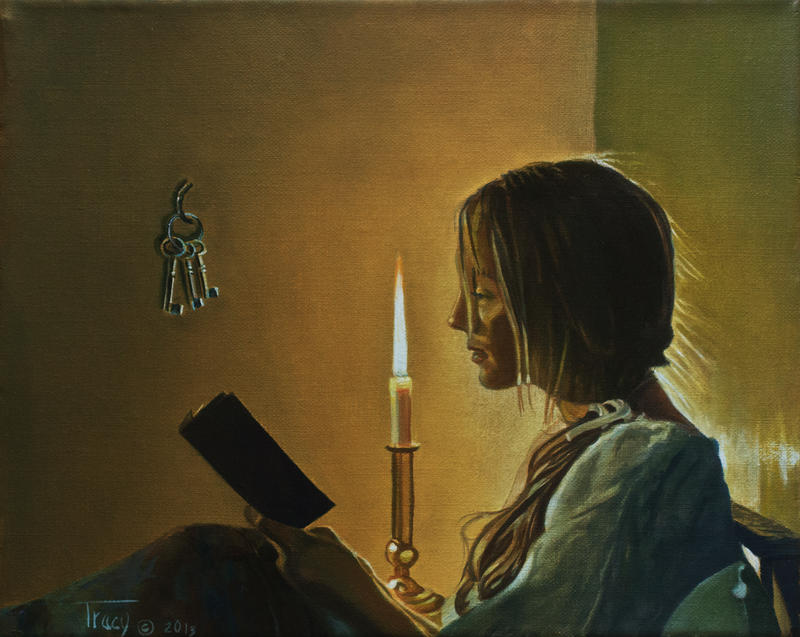 Watch

You have pulled how I feel after working at the nursing home right out of my heart and soul and put it on canvas. perfect and beautiful
Reply

This makes me want to write a novel and this is the first chapter. So simple, yet so expressive. My very favorite part of this is in the small details like the hair and the way the small loose hairs in the back are enhanced by the light. Your work has not diminished one bit throughout the years you have impressed me with it for years!
Reply

Thank you very much. It's my art alone that keeps you and me tied together after so many decades of knowing one another.
Reply

You are an outstanding artist!! It has been fun to watch your progression throughout the years. You have not been diminished for sure!!
Reply

Excellent work!


Reply

Brilliant! The effect of the back-lighting from the candle is fantastic and the composition is perfect.

Reply

wow, the details, esp on the keys, and the facial expression on her face... just touching, sir

Reply

Unbelievably perfect Robert! Could you teach me how to paint masterpieces?

Reply

Thank you very much. The artist knows when he's created a masterwork. You'll know it when you yourself see it in your work.
Reply

You place things so beautifully Robert!The radiating light touching things around is so magical and creates a wonderful,cosy feeling!Just right for reading!!It's a radiant gem !...So lovely!
Reply