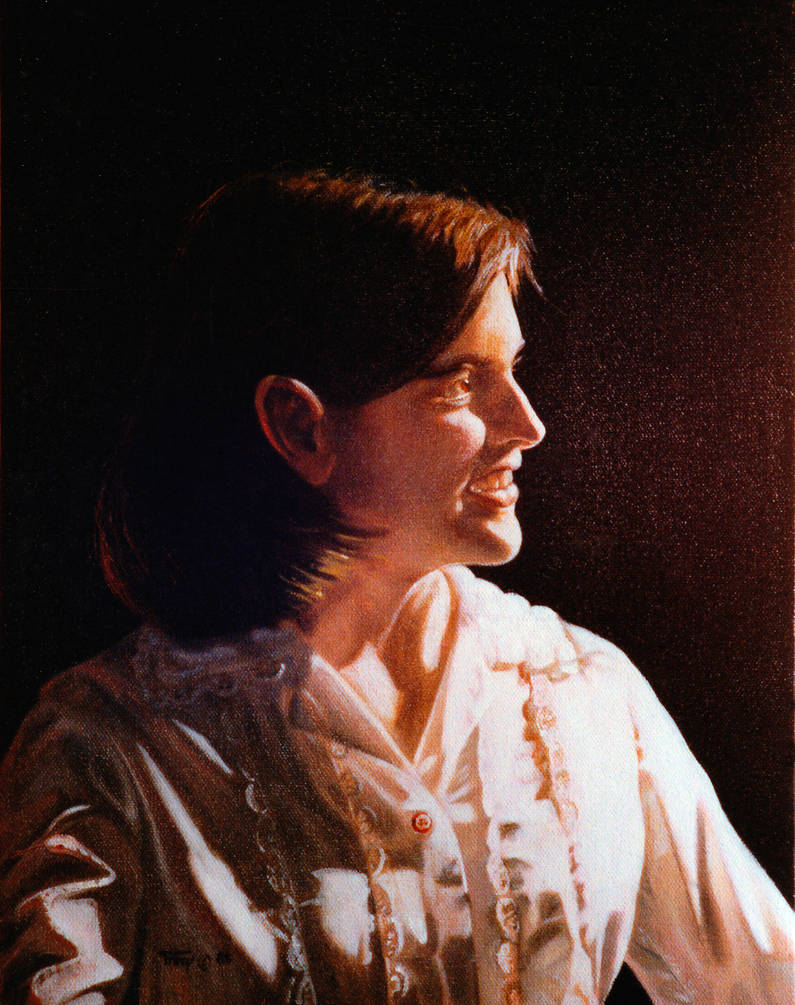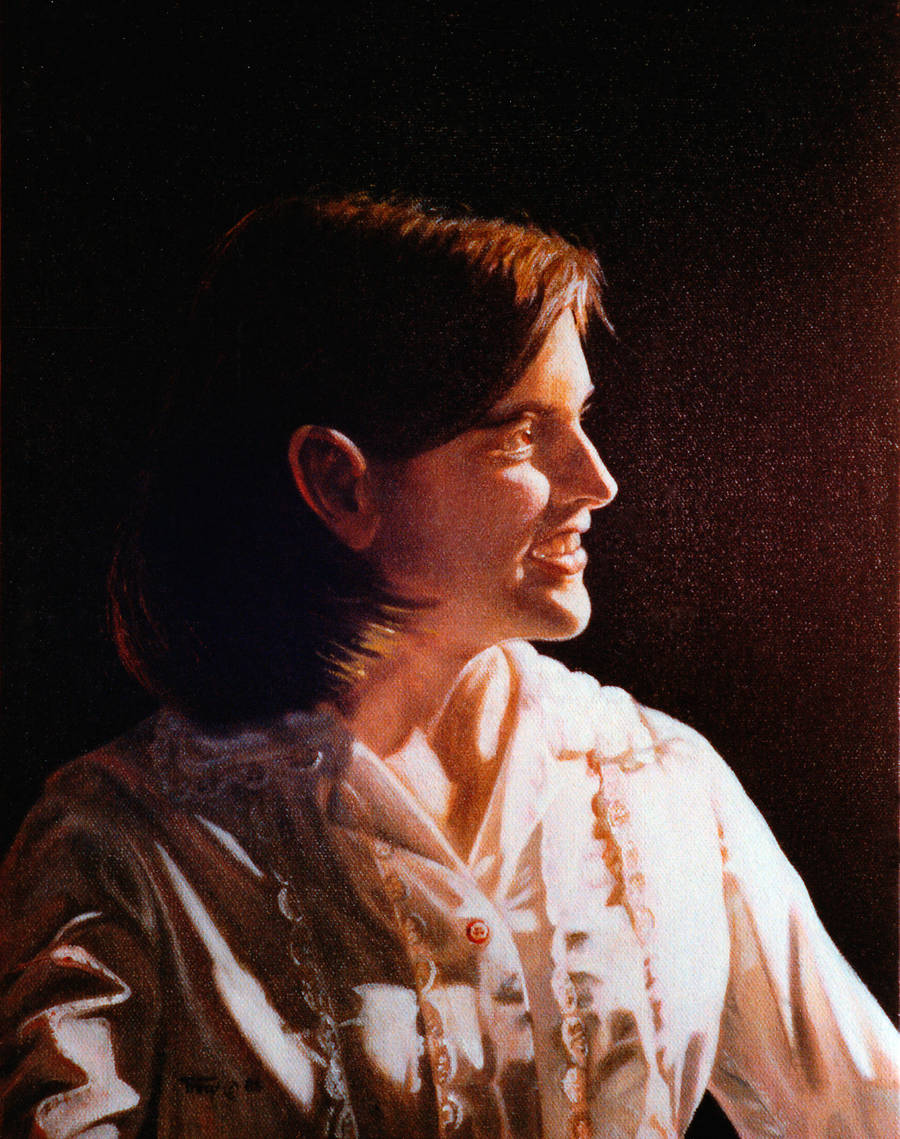 Watch
Oils on canvas
11 x 14"
1985
The model put on some "Spock ears" just for fun. I started to actually paint her with those ears, but couldn't bring myself to make that joke. Not all the way, although I did give her the look of a "devil girl". Painted her eyes red, and emphasized other things in the picture to indicate a playfully wicked-like aspect.

No one has seen the serpent in the fold on the left. So I direct your attention to it. Thank you.
Reply

ARE THE TEXTURES IN THE BACKGROUND FROM THE PHOTO OR DID YOU PUT THEM IN?? AWESOME JOB ON THIS MASTERPIECE!
Reply

Sorry I cannot rid the photo of the painting of the texture of the canvas that you see in the background.
Reply

Did not hamper the beauty one bit, I was just trying to decide if it was actually that way or just from the photo!
Reply

IS THAT HER REAL EAR?? HER HAIR HAS A LOT OF RED IN IT. LOVE THE SHADOW AND MUTED COLOR OF THIS ONE.
Reply

Not her real ear. No, she actually had on a fake ear as one used to see in those days. A "Mr. Spock" ear if you will. I held myself back a little from painting that.
Reply

... still she looks like a friendly lovely woman

Reply

very expressive portrait!
Reply

Wonderful portrait!

Reply

You are a master of light !!!There is a definite devilish gleam in her eye....and in her smile!!
Reply

As always, Patricia. You see so well. Thank you for looking.
Reply

I love it! It looks just like a photo! Wow, amazing!!
Reply