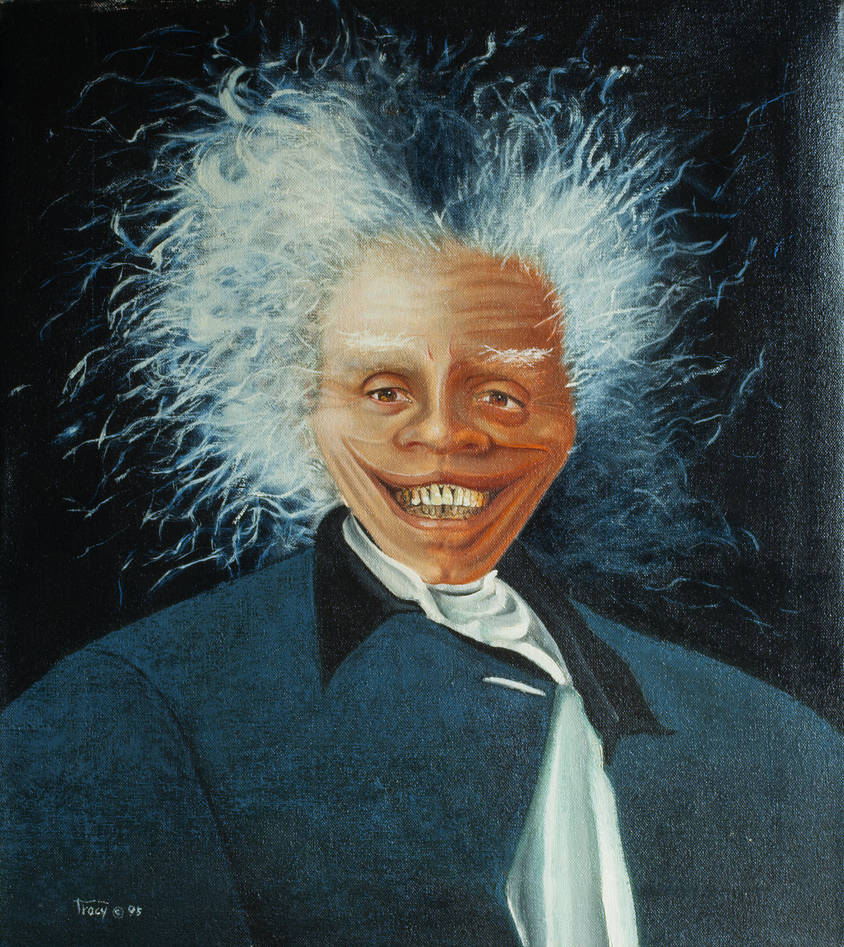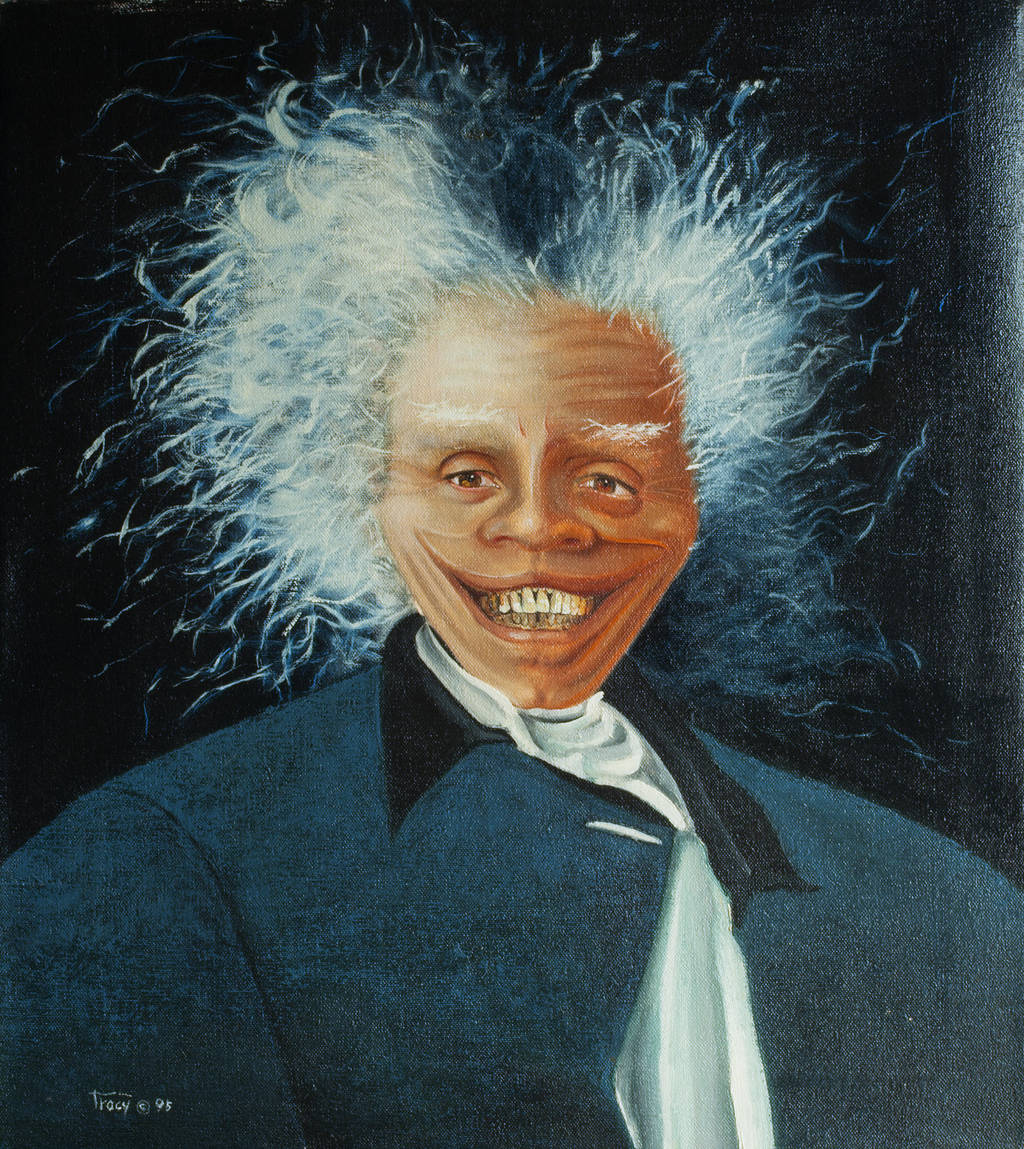 Watch
Leibniz attempted to show that the actual presence of evil in the world does not make out a case against its having originated from an all-good and all-powerful creative activity. And Kant says in his "Critique of Judgment": "The beautiful is the object of a completely disinterested pleasure...its product will make the impression of the beautiful only when it appears as undesigned, disinterested, and free from the attempt to represent a conception....Hence the philosopher finds pure beauty only where the aesthetic judgment relates solely to forms that have no meaning." This, I submit, is the origin of modern art such as abstract expressionism. Kant is the destroyer of art. I beg to rebel against this monster. I show him laughing at the world as if the world doesn't exist and only he and other philosophers after him can see the truth. He wrote this in 1781, so I give him an appropriate garb. But he doesn't fool me. I hope, in my portrait of him, that I fool him! My picture attempts to show evil incarnate. A god-like figure whose writings have all but destroyed art and existence. Fantasy monsters don't do justice to the evil of this philosopher. Kant was a real man, and a real monster.

perhaps your explanation is why I found him so creepy! I actually shuddered when I looked at this painting. I do believe you have accomplished what you wanted here
Reply

It's phenomenal Robert!!!.......Very ugly.!.......The wild hair is brilliant....and.... he has a face that bodes no good for anyone!!Love it!!
Reply

Thank you, Patricia. Yes, most don't realize how important philosophy is. And that Kant set out to destroy the word. Philosophers after him replaced God with society that rules all. Hence communism etc. So here we are today. What those who don't even know is ruling the world and them just picking up evil philosophies in classrooms by osmosis. You see what we have. This ugliness all around us. We few artists fight hard to produce good representational art in spite of it.
Reply

Wow!

Reply

Reply