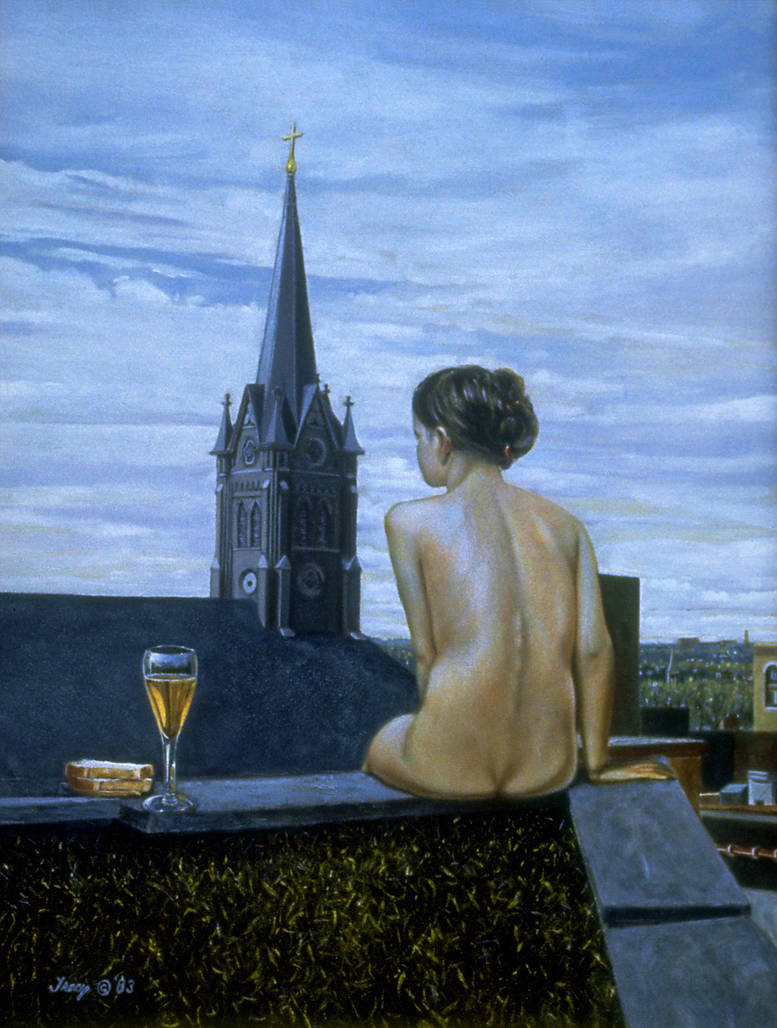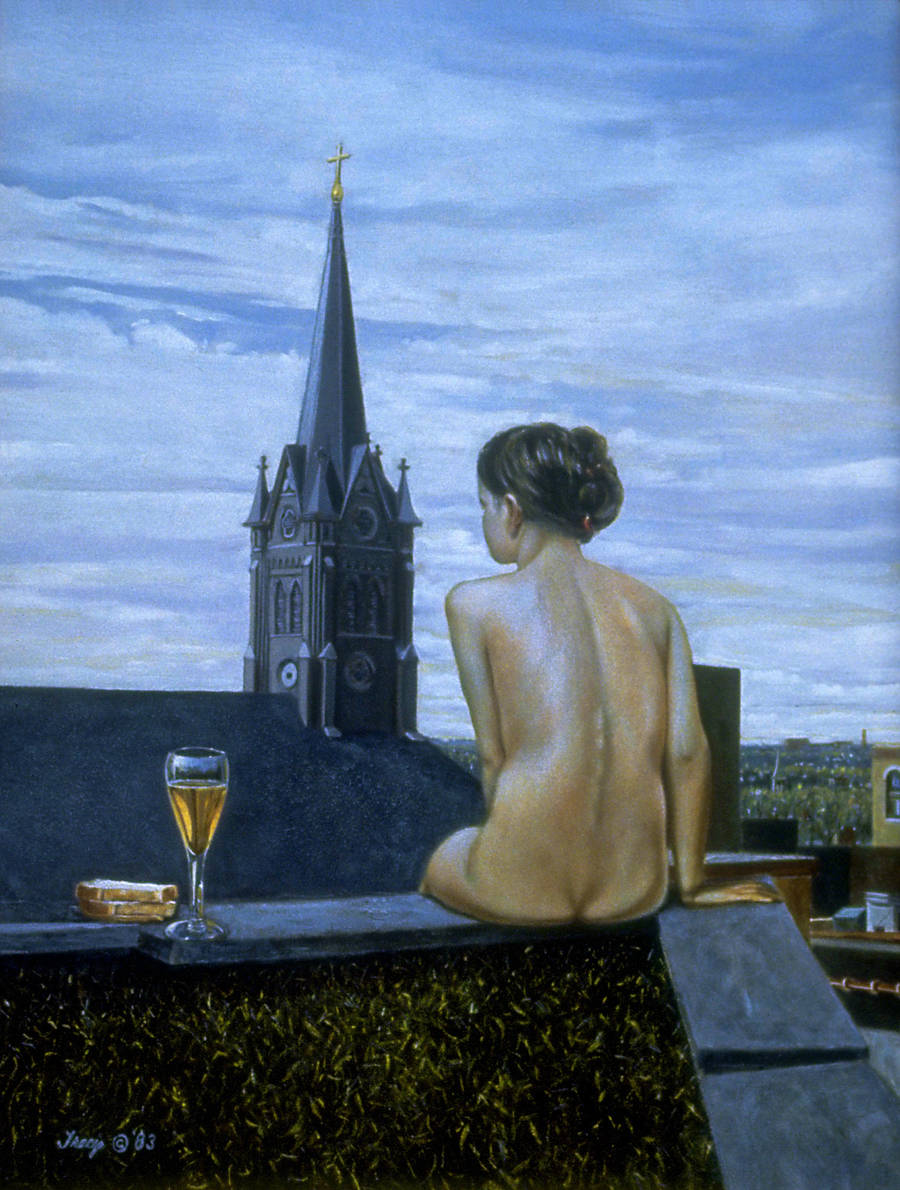 Watch
Oils on linen
16 x 20"
1983

A young woman facing a Catholic Cathedral, nude. She's got her own damn bread and wine, thank you.

everything about this painting is wonderful.
Reply

Stunning and spectacular Robert.The glass of wine looks so fine and very inviting.I'm mesmerised by the scene .Especially by where she is sitting ....She's very beautiful .....and so is the sky!
Reply

Thank you very much, Patricia. Yes, it might seem a dangerous corner there with the loosened tile and all. I loved how the sky came together so well after so many false possibilities.
Reply

If there was a young woman in real, wonder what she's thinking?

Reply



Great!
Reply

Exceptional!! And very sensational!!!!
Reply