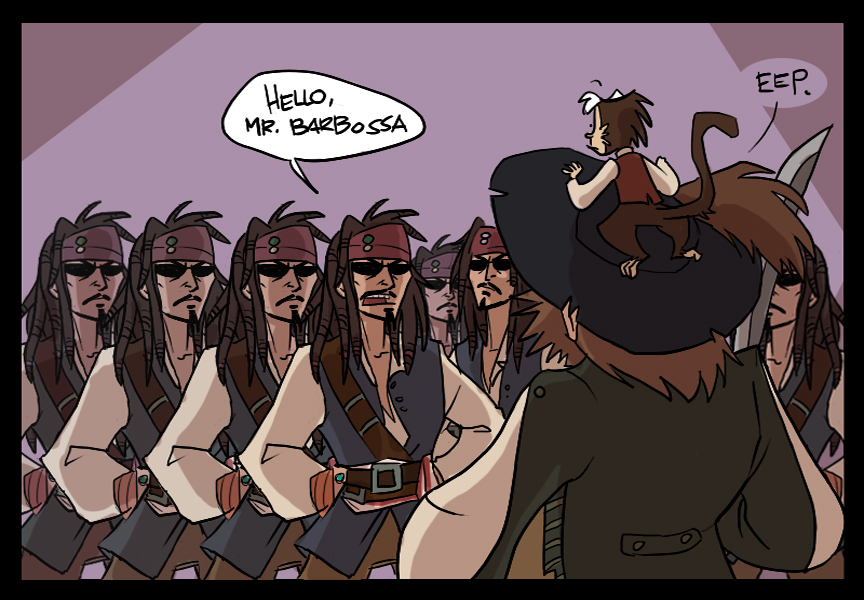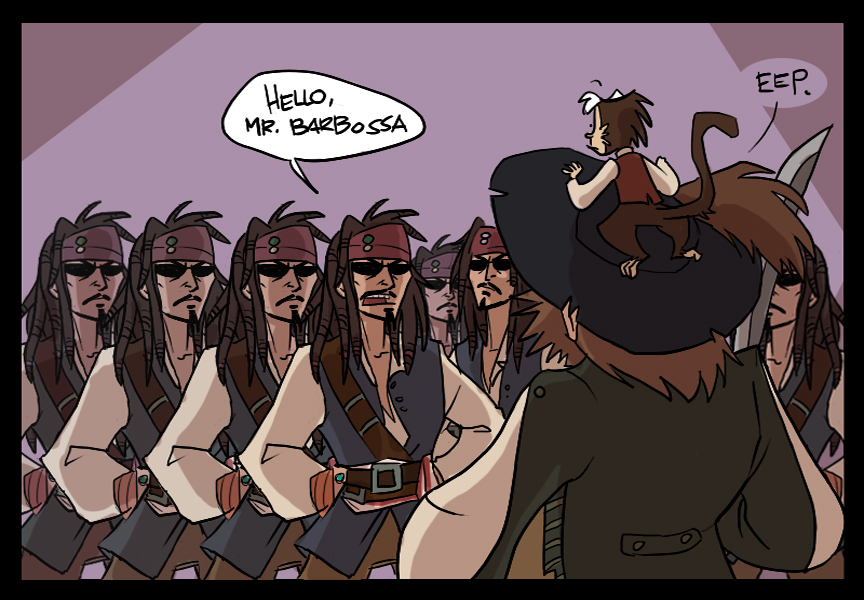 Watch
Yaay! PotC again! Har har har!

A parody of the multiple Jacks scene on PotC 3. Reminded me a bit of the matrix................
I abused the duplicate layer command in this one because I'm too lazy to draw more than 3 Jack Sparrows hehe. Ingenious, you say? Not quite. Now everytime I hit COPY a little voice in my head tells me, "lazy artist"....either that's my brain talking to me or I've just gone completely nuts at long last.

Anyway, enough of this rambling. Get on with it! The suspense is killing me!