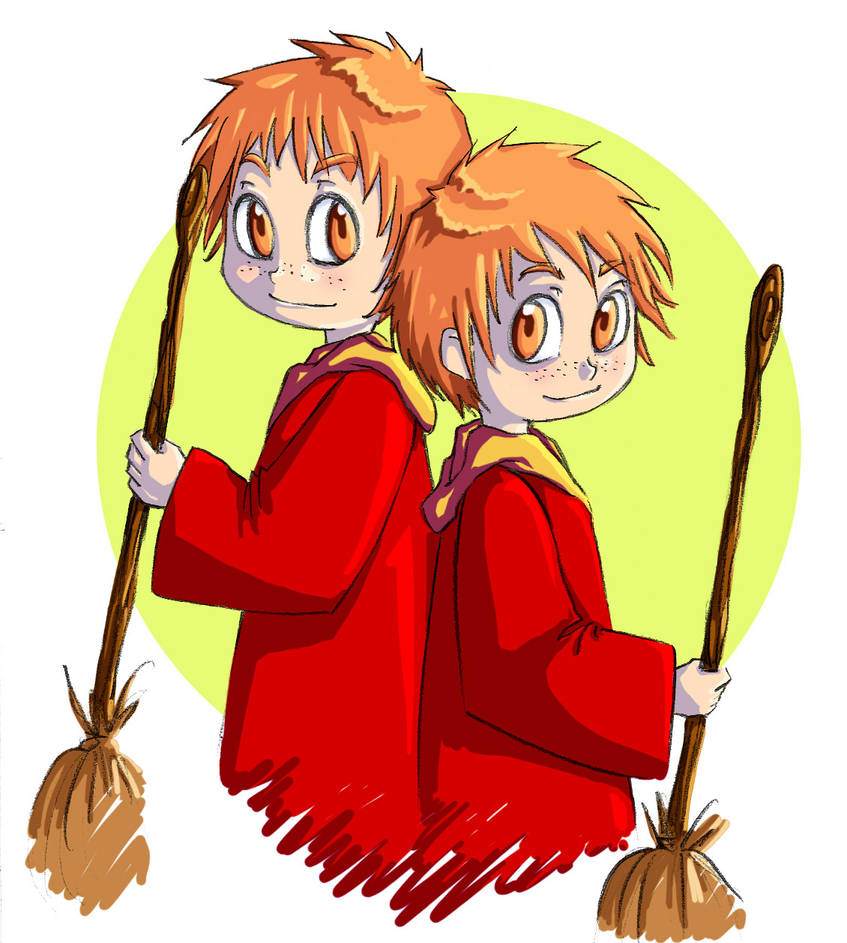 Watch
Quick sketch and speedpainting of Fred and George from "Harry Potter". Done to fill my Pottermore account with some colour XD
Line done with pencil, coloured with Photoshop.
By the way, I'm
StarSword7250
in Pottermore, if you want to add me do so, but please tell me here who you are. Pottermore has no messaging feature and it's a bit crazy trying to sort out who is who.
P.D.
Han2
's username is
ScarletOwl14288

--
Boceto rápido de Fred y George de "Harry Potter". Hecho para llenar mi cuenta de Pottermore con un poco de color XD
Línea hecha a lápiz, coloreado en Photoshop.
Por cierto, soy
StarSword7250
en Pottermore, si queréis agregarme hacedlo, pero por favor decidme quiénes sois por aquí. Pottermore no tiene servicio de mensajes entre usuarios así que es complicado averiguar quién es quién.
P.D.
Han2
es
ScarletOwl14288

-Han1

miooooooooooooooooooos, oficialmente miooos
Reply

A ver… ¿quién de las dos los ha dibujado? Técnicamente como dueña del boceto puedo reclamar con razón mi propiedad XDDD
Reply

awwwwh cute, but I thought they were Identicle... but still really good ^_^
Reply