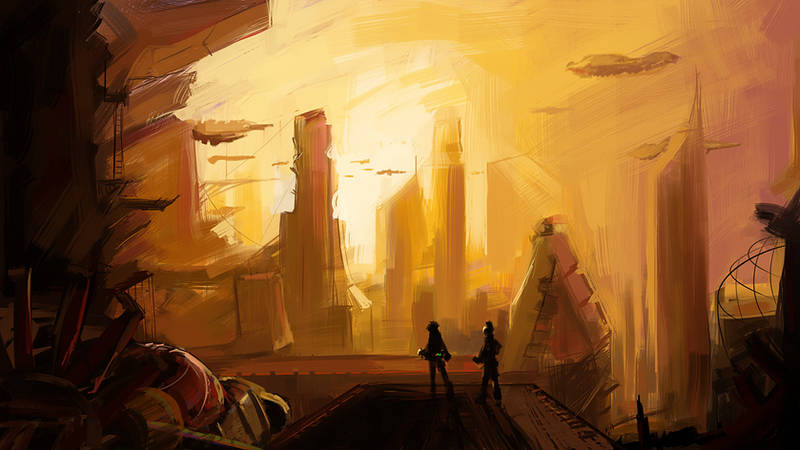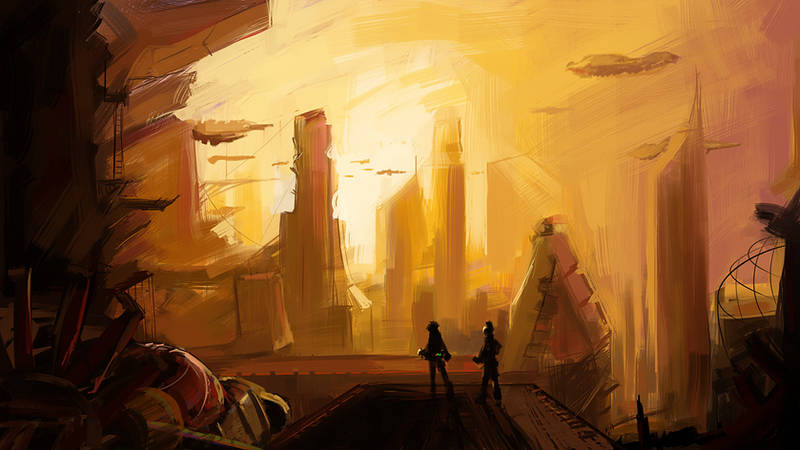 Watch
future sunset
software: paint tool sai

Hey, i've used your artwork in this video
www.youtube.com/watch?v=Wk4Gyk…

hope you don't bother and i also credited you

Reply

Hello,

We want to invite you to participate in the 2nd edition of IllustraFuturs, an initiative that wants to show by illustrations how cities, transports, people, technology and/or environment are going to be in 2100.

The 15 selected illustrations will be showed in a exhibition in CosmoCaixa (Museum of Science in Barcelona, Spain). Three of the illustrations will be awarded with a Wacom graphic tablet (Cintiq 13 HD model version).
Send your proposal (594 mm width x 420 mm high) at 300 dpi) through this link illustrafuturs.info/en/partici…, before 31 July 2015.
I hope it will be interesting for you!
We're also on Facebook: goo.gl/H4hyAa
Best Regards,
Miquel Baidal Crespo
Reply

Reply

wowowowowowowowowow! just to much wow
Reply

just a blured speed art :\
Reply

I really like the painted style of this piece. The composition is great! I really like the orange glowing sky, it looks wonderful! Fantastic work

Reply

Oooh, I think I like this work of yours best ;D
I like the painty style. Is paint tool sai the same as painter?
Ah man, how'd you draw backgrounds? x|
Reply

paint tool sai more cool as painter, painter just have more brushes, other better in sai... I cann't understand how I make this, but it's not so cloo, as I want get)))
Reply

Reply

Reply