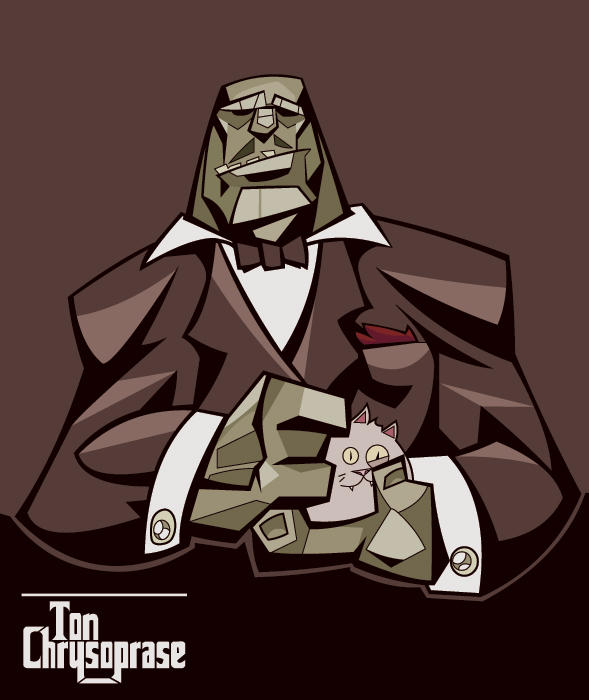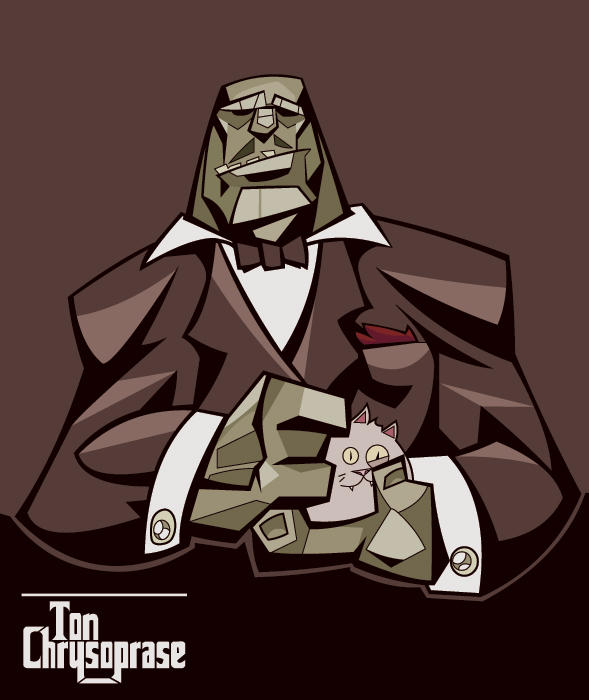 Watch
For all you Pratchett fans out there - you know who that is - the head of the troll Mafia - the Breccia.

For the others - the trolls in the Discworld series are made of 'methamorphorical rock' which resembles other rocks and/or chrystal. And they have an underworld. And the Godfather is Ton Chrysoprase.

I hope you all like it.