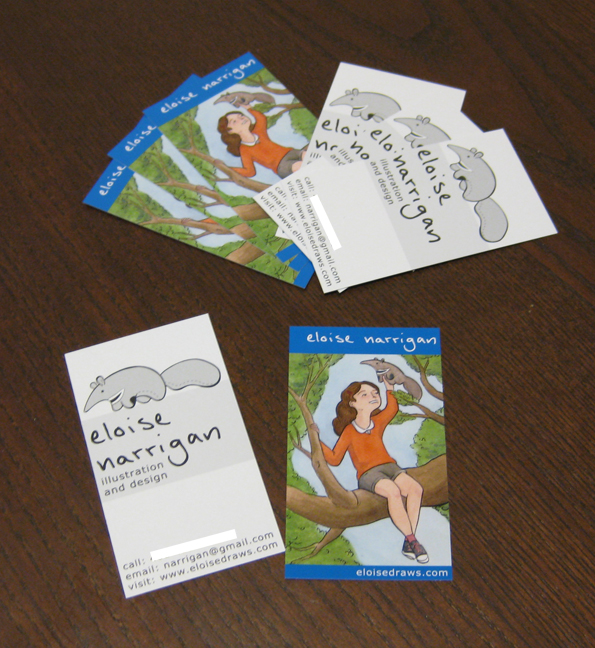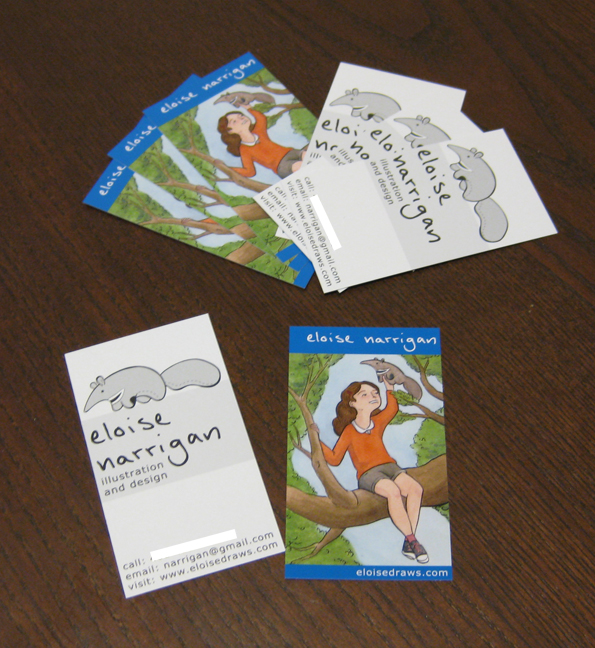 Watch
I got my business cards from gotprint.com in the mail today (I ordered them on Sunday, six days ago! Fast!) and am squealingly delighted.

They're lovely, they're shiny, and the color is spot on perfect. Awesome.

PS: The category for this is largely random. But it's kind of like I'm packaging myself...