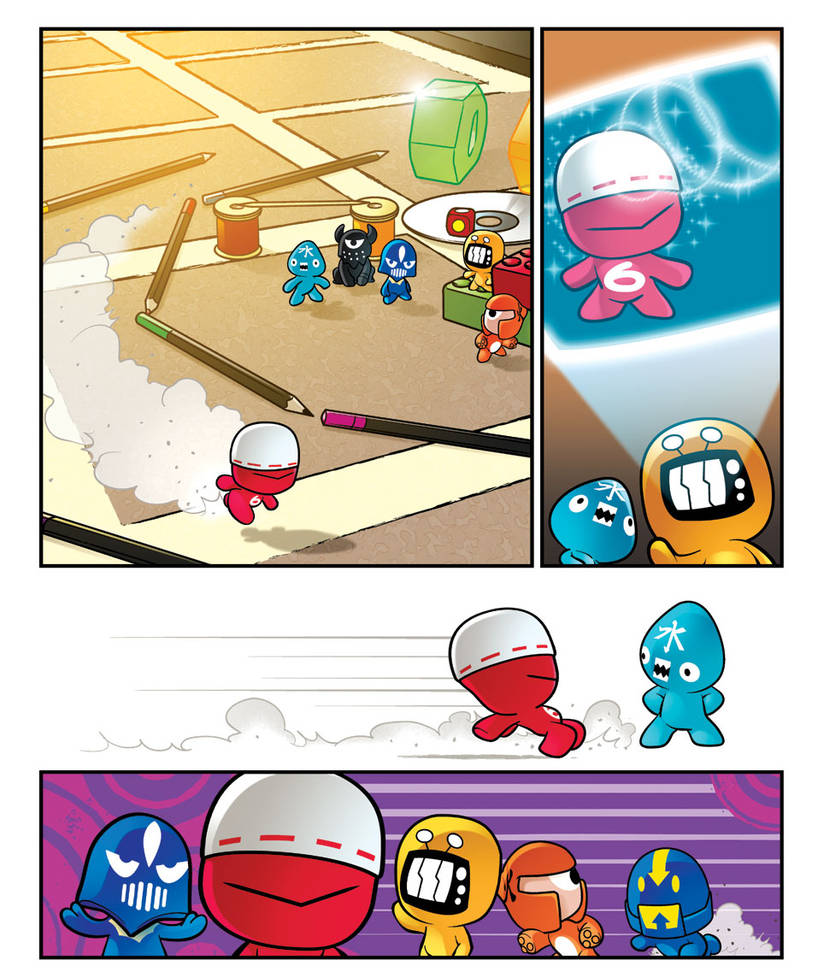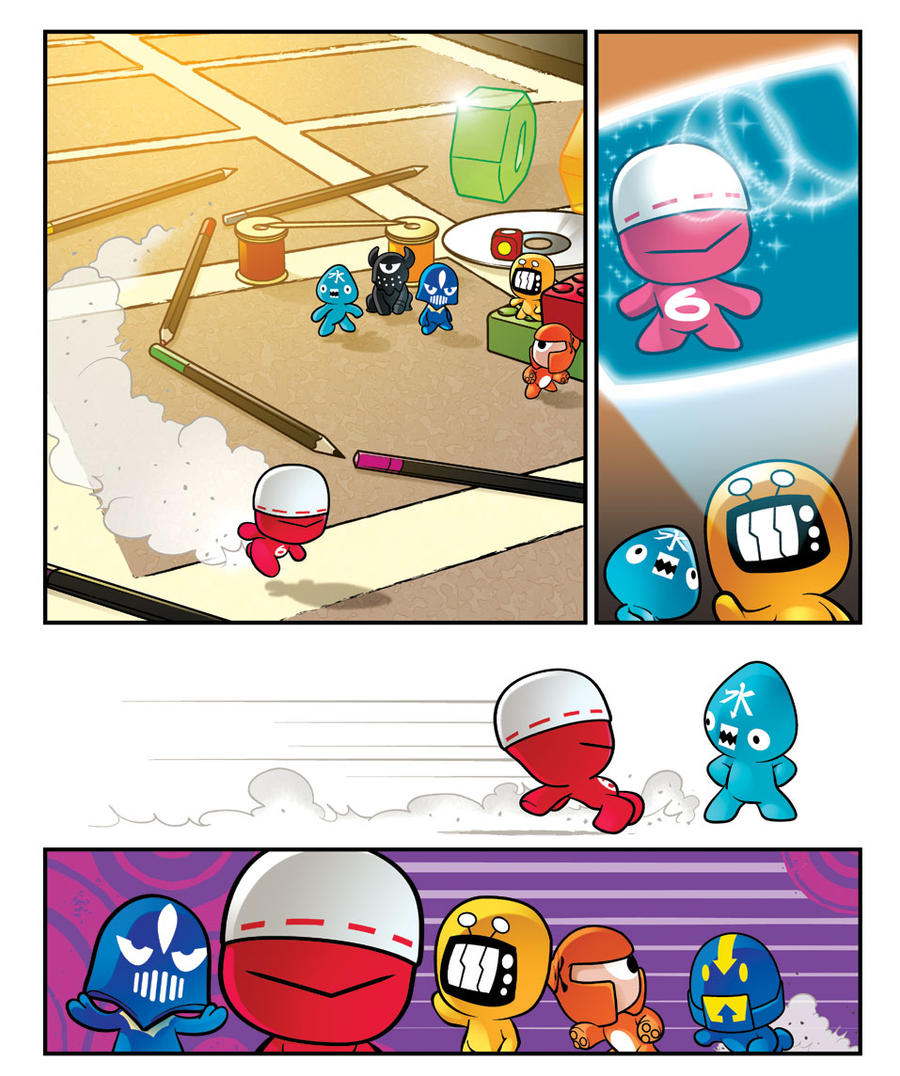 Watch

I love the character designs of these strips
Reply

They're great fun to draw. Sometimes the writers try to make them do things they're physically incapable of doing, though.

My job's got a lot easier since I managed to get a complete set of 80 figures to use as reference (this one was before that, so not many side views of the characters!).
Reply

Cute little guys. I really like how the pencils are set up like some kind of track spectator barrier thing.
Reply