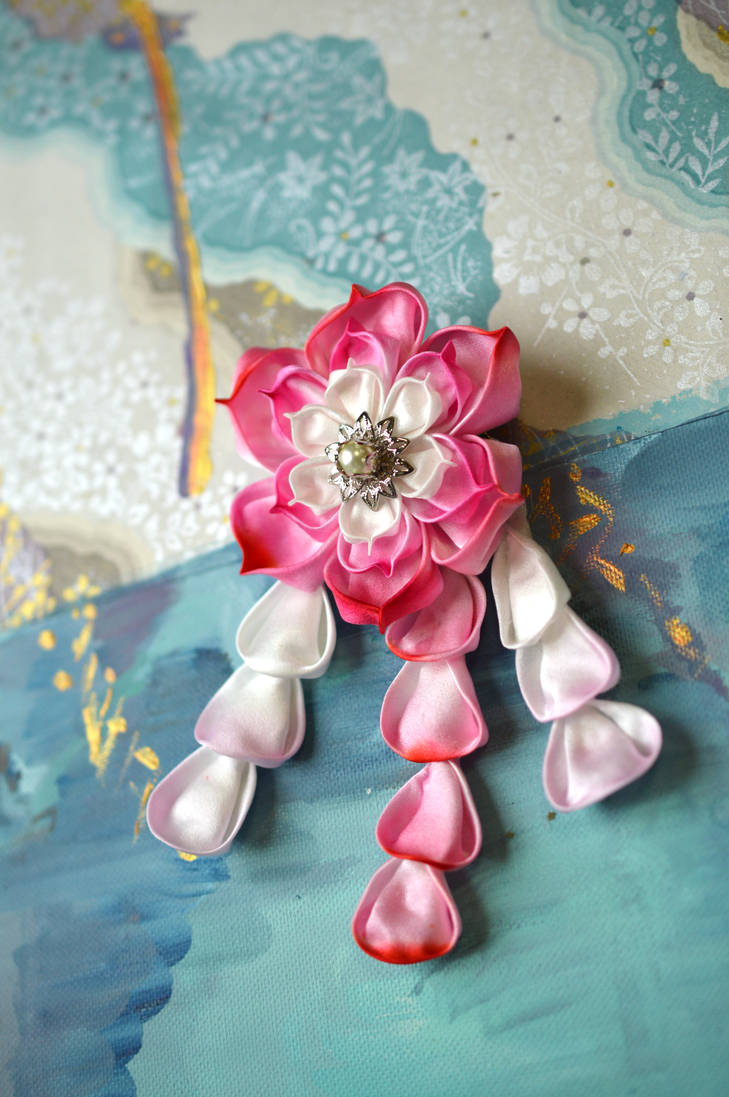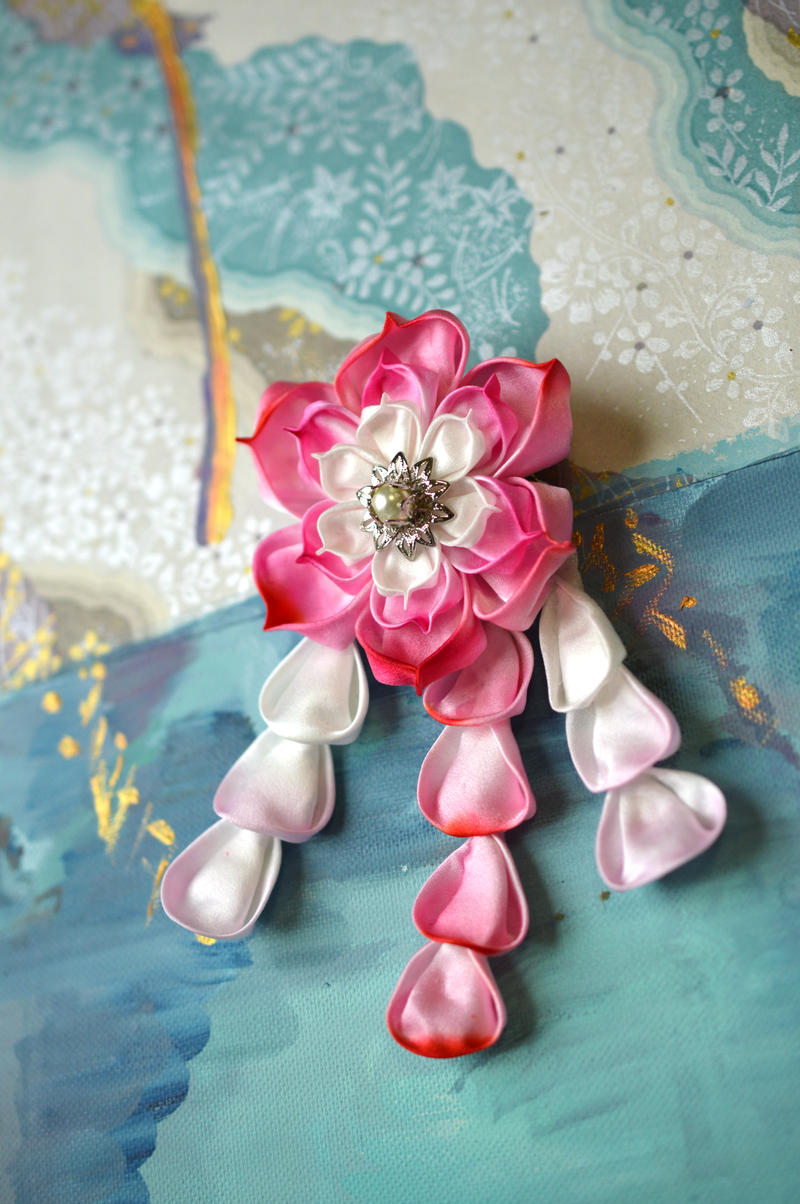 Watch
I'm feeling poetic.

Hand-dyed pink lotus with shidare~ this one was sized down for a bag-accessory.

What a clever idea! I think I should make one for myself...now...what flower...
Etsy photos:
www.etsy.com/transaction/20052…
?
Thoughts?
My earlier lotus design:

I'll say it everytime: your hand-dyed pieces are always so lovely!!

The delicate hints of red on the pink and the pink on the white give a very "natural" feeling to this floral piece

Reply

Reply

This would make any dull bag a lot more interesting. :3
Reply

Great work!

I love the colors.
Reply

the gradient of the colors you dyed looks really nice. I think the bag charm idea is very cute.
Reply