Hey Everyone
I know this seems redundant, but...I'm upgrading my Commission status to "Emergency"
Truth is, I could REALLY do with the money....
Donations would be great too, but...I'm really not sure I'll get away with that, I haven't gotten much of a concrete response yet (one person, but she doesn't have an idea yet)...
If you can't donate or commission, please get the word out ♥♥
Edit:
Here are sample pictures ♥
Donation Link:

paypal.me/hanakofairhall
Prices(note me for samples):

Prices are in Canadian Dollars!

Sketches:
15 Dollars
Lineart:
30 Dollars
Full colour:
50 dollars (Sorry, but full colour really is time consuming)
GMOD pictures:

Will work to make those cheaper than 2D drawings, since there's no drawing by hand involved, but if there's complicated scenebuilding or model adjusting involved (like using assets from other models, or having to merge two models together), then I will have to adjust the price accordingly, but I think I'll start the base price at 20 dollars(Though if it's REALLY simple, I'd even go less)
And yes, I'm fine with doing NSFW pictures(there's stuff I won't do of course, no scat, no necrophilia
and I mean actual dead bodies, if it's a character that's just always been a ghost or something from the day they were born, then it's alright)
, No sexual content involving minors, there's probably all kinds of stuff I haven't considered yet, so you can ask me, but those above items are big ones, if it's illegal in my country or any country, then chances are I won't draw it(except for content involving people of the same sex, that I will draw, I think it's ridiculous that it's still illegal in parts of the world, the above three rules apply to that too though).
Thank you so much ♥♥
Samples:

2D Artwork:

Sketches:


(Shaded sketch sample, an experiment I wanted to try)


Lineart:





Colour pics: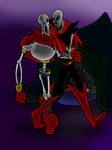 (Very standard stuff)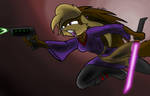 (Pretty standard as well)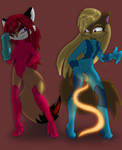 (Pretty standard stuff)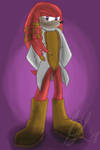 (Also a bit standard, more complex shading though)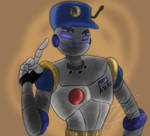 (This one was definitely complex, would charge more for extra shading, extra 10-15 dollars?))


Mixed Media Pics, Coloured (To keep pictures that are done with backgrounds inexpensive, handrawn backgrounds are going to cost you, Prices are a work n progress on this, sorry):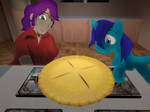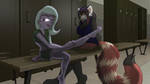 Gmod Pictures: (These would be pretty inexpensive, provided I don't have to scenebuild and don't have to retexture anything, starting price 20 dollars[maybe even lower if it's super easy])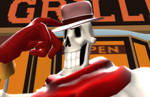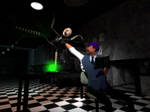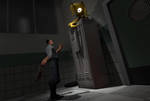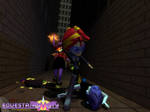 (as far as Gmod Pics go, this one would be a slightly higher price, given there were prop and effects placement [not to mention multiple characters, not just one] involved)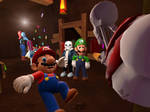 (Something like this would cost more too)