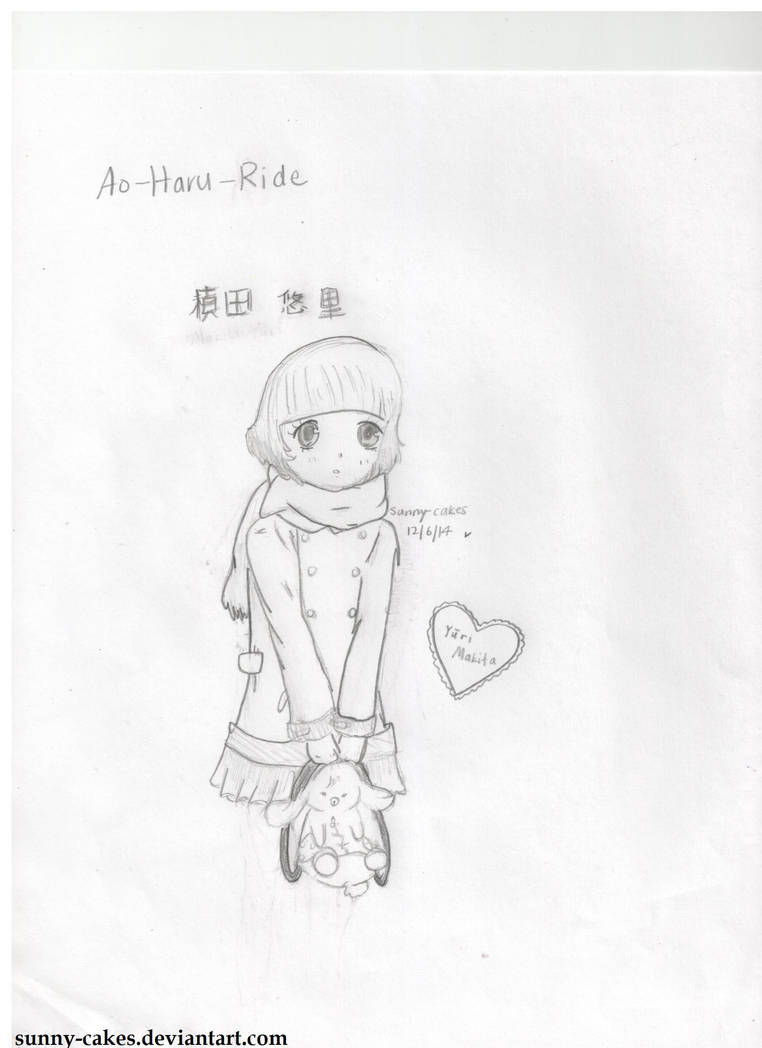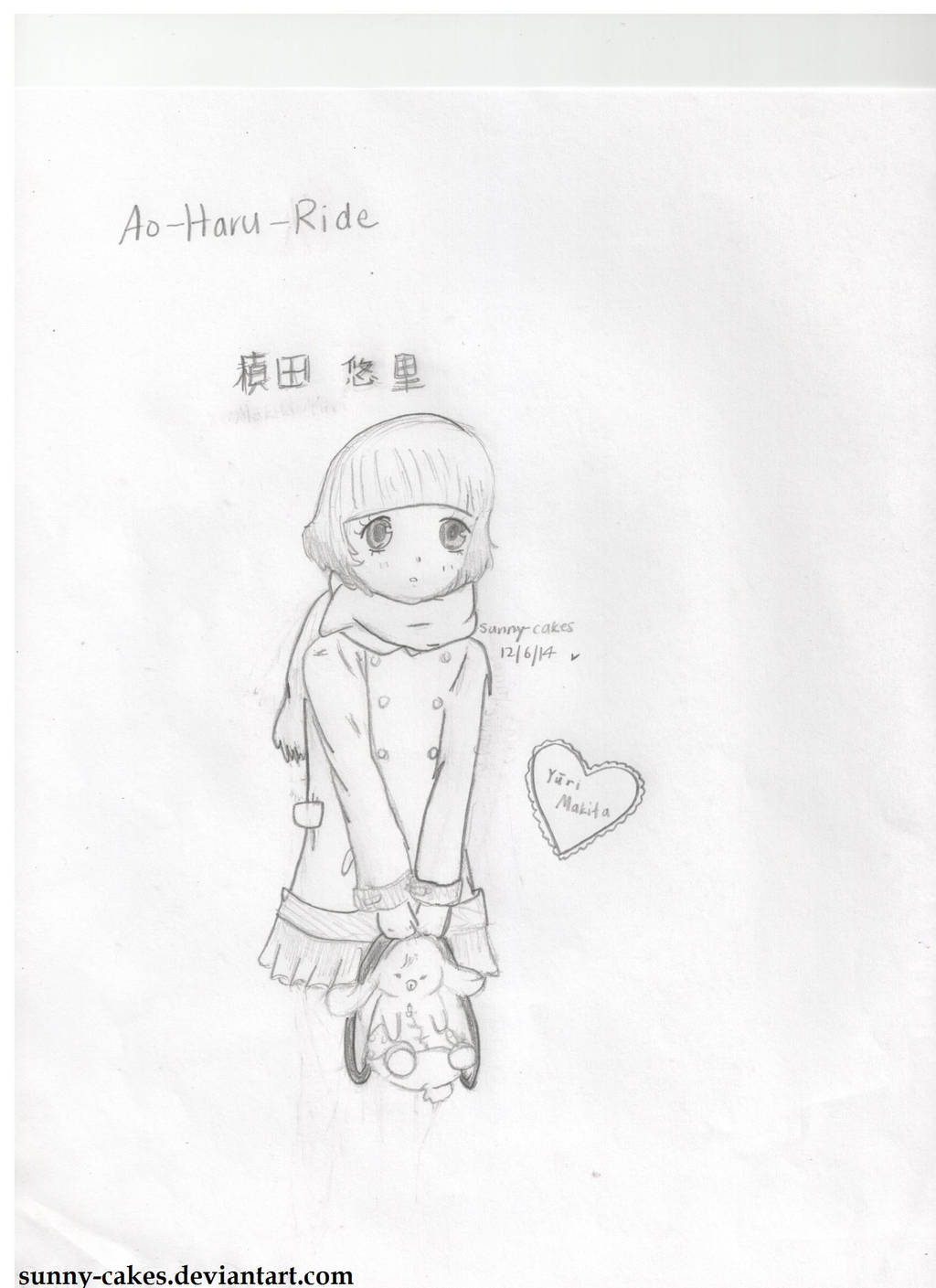 Watch
This is a quick drawing of Yuri Makita. ^~^

Yuri Makita (c) Io Sakisaka
This is so very cute, and there is very light shading which means the picture should be seen as cute, or nice.
I like the little details that you did with the cuffs on the jacket, and I can picture any kind of colors too go with this outfit.

Especially, I love the ( bunny? I can't tell animals very well. ) bag, and how the character is holding it.

The only part that I would like too see more detail on, is the character's hair.
You did the proportion's of the hair right, but it doesn't show the fringe lines.

But, Beautiful Work~!
The Artist thought this was FAIR
6 out of 6 deviants thought this was fair.