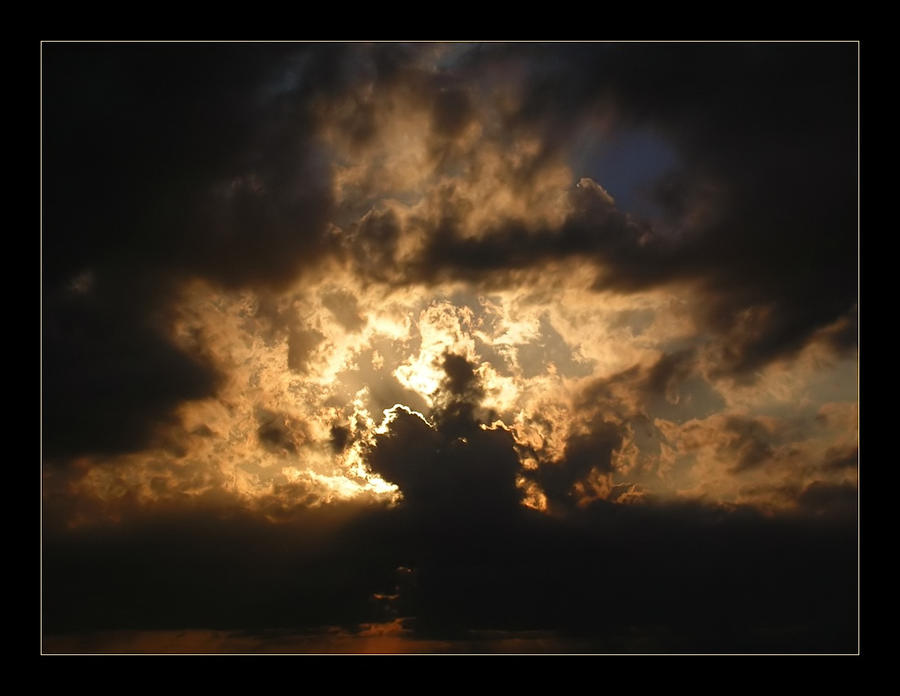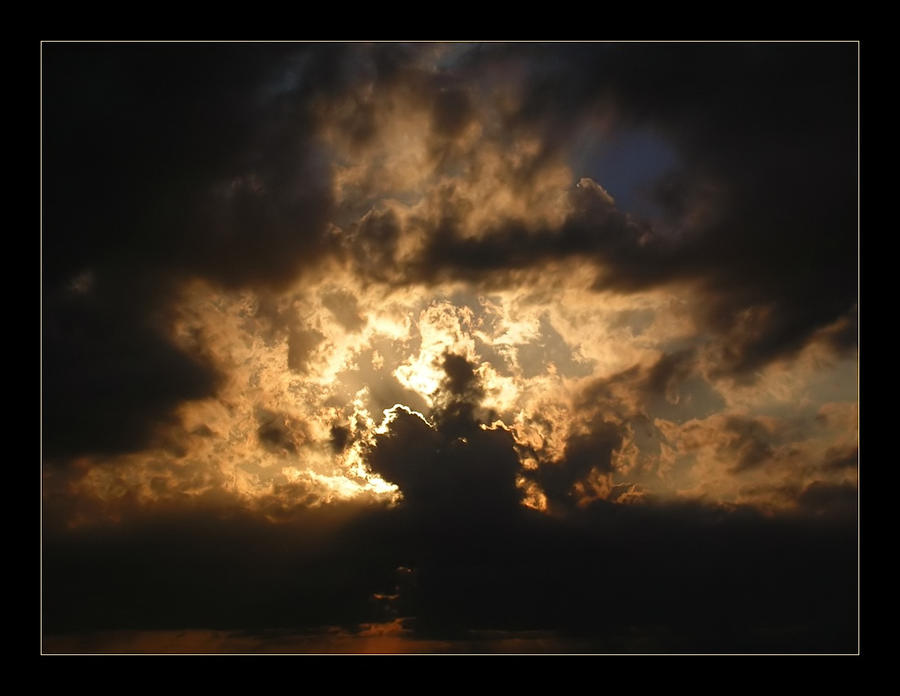 Watch
A really wonderful photo.The frame was a good idea :3
What I do like is the light. It makes everything look dark and blury but the middle of the photo is showing the sun hidden behind the clouds. The sun colours the clouds in warm and shimmering colours which is beautiful I think. what I also do like are the many different kinds of colours. There are warm colours,like in the middle of the photo but also colder ones, like the grey clouds and the blue sky on the upper part of this photo. All in all I think it's a wonderful photo, just as I said at the beginning. Additionally I like the different shapes of the clouds which make the photo look a bit mysterious.
The Artist thought this was FAIR
3 out of 3 deviants thought this was fair.